Hyderabadi Recipes- A trip to Telangana is incomplete without a visit to the city of pearls, Hyderabad. Apart from its rich cultural heritage and a dazzling past in diamond and pearl trading, the metropolis exhibits thriving modernity amid traditional Nizami lifestyle. Like the Nizams of Lucknow, who were known for their royal, lip-smacking delicacies, the Nizams of Hyderabad too share the same passion for food. You can sample a delectable fare in the busy lanes of Hyderabad. The most popular dishes include haleem and biryani.

The Hyderabadi cuisine is not plain Mughlai, but an amalgamation of Arabic, Persian and even Turkish influences. It is also believed to have borrowed a great deal from neighbouring local food cultures. Meher Mirza, a Mumbai-based food writer describes Hyderabadi food as full of ostentatiousness. She recalls reading an account in Charmaine O'Brien's Penguin Food Guide to India, which described the traditional Hyderabadi fair prepped by "crushing pearls into dishes; distilling quail and venison into alcohol; and serving hundreds of dishes at banquets."

"It was a meat-heavy cuisine, something that has passed down through the centuries (although thankfully the extravagance has been curtailed)," she writes.


Hyderabadi cuisine goes beyond biryanis and soul-stirring haleem, but one can't really blame the fixation with biryanis. The many versions of the kachchi and pakki types, and vegetarian variants like the ones made with kabuli channa or kairi are perfectly laced with a blend of masalas and indigenous ingredients.


And how can we leave behind those luscious kebabs? Then there is a wide variety of delightful salans and heartwarming desserts like Double ka Meetha, Sheermal, Qubaani ka Meethaand much more to soothe your palate.


Hyderabadi food stands for an ongoing celebration and when it comes to relishing good food, you need no reason to let your guard down and dig in. For those who crave the authentic Hyderabadi spread and infinitude, we have dished out our best recipes that will help you re-create the magic in the comfort of your home.
You are one step closer to your all-personal, Hyderabadi gourmet feast. Here are the most popular 13 Hyderabadi Recipes:

Haleem is a rich mutton stew, popular in the Middle East and Asia. With lentils, spices and broken wheat, it is a slow-cooked delicacy usually enjoyed during the Eid festivities. Savour the authentic Hyderabadi mutton stew cooked in a mélange of spices.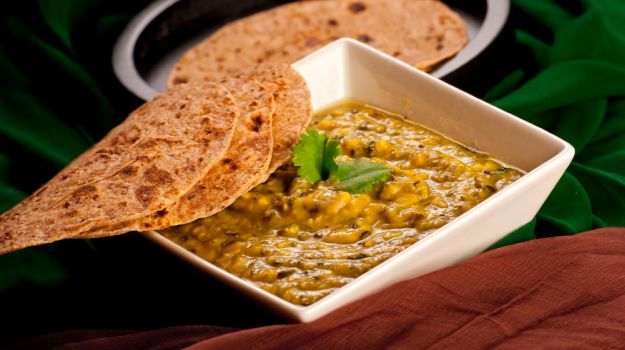 It is surprising to know that Haleem actually has Persian roots.
The traditional, star biryani comes your home. Mutton, rice and spices come together and cooked 'dum' style. This flavourful and delicious gastronomic wonder is a treat to relish on and is often cooked for dinner parties in north Indian kitchens. Prepare this wonder recipe in your kitchen for a lavish dinner party.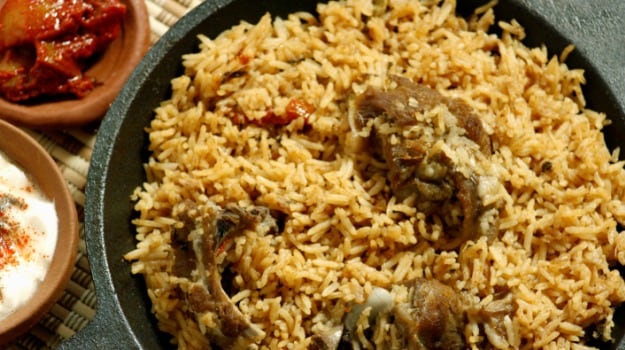 Hyderabadi Biryani
Marinated chicken, slow cooked to perfection, Hyderabadi Dum ka Murgh is a delicious chicken dish to prepare for a dinner party. Easy, quick and packed with a myriad of flavours, pair this chicken dish with rice or chapati for a great meal.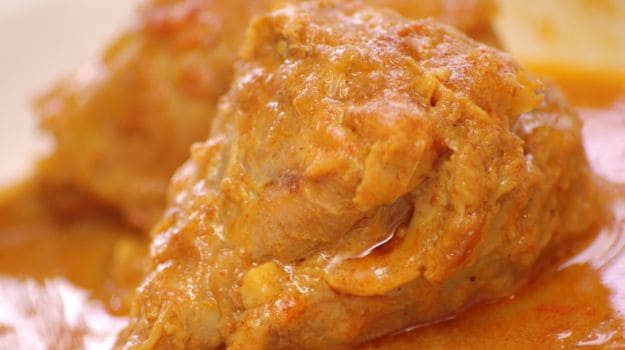 Hyderabadi Dumka Murgh
The famous meat curry gets simple and easy to cook. Cook mutton and channa dal together with indigenous ingredients.
A perfect vegetarian lunch recipe, Hyderabadi Baingan are are doused in a nutty gravy made with peanuts, tamarind and sesame seeds, so flavourful that you cannot resist a second serving. So there is enough variety for the vegetarians as well.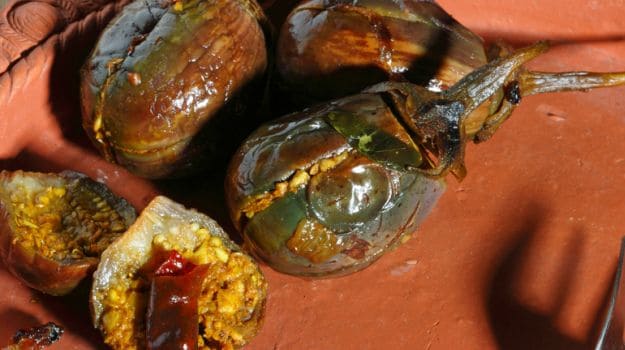 Hyderabadi Baingan is the perfect vegetarian lunch recipe.
Learn to master this Hyderabadi essential in easy steps. Serve it with wholesome biryanis or along with other rice preparations and breads.
Straight from the Royal Kitchens of Hyderabad, these kebabs are stuffed with hung yogurt, green chillies, onions and coriander.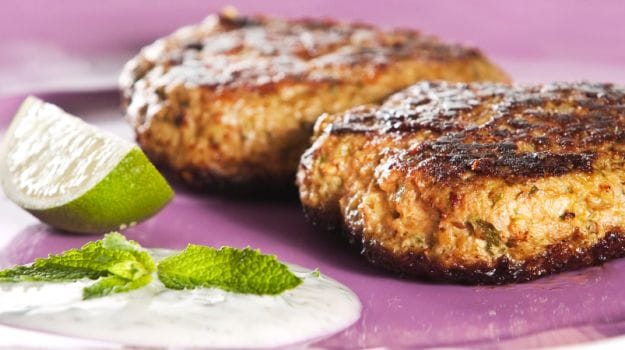 Delectable kebabs from the lanes of Hyderabad, you won't be able to resist.
Bread dipped in saffron flavored milk and baked perfect. Double ka meetha is a dessert made absolutely fuss free and quickly. Crunchy and soft at the same time and extremely delicious
A heartwarming Indian dessert recipe, phirni is and easy and delectable dessert, made here in a true blue Hyderabadi style. Comes in terracotta dishes, Hyderabadi phirni would surely be a show stealer.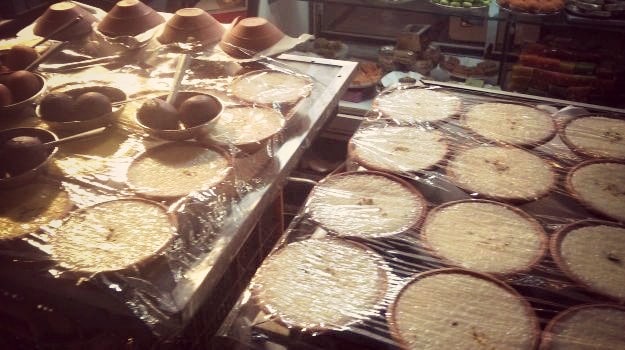 Hyderabadi Phirni
The iconic desert of Hyderabad! Dried apricots are cooked with lemon juice, blanched almonds and sugar.
Succulent mutton cubes marinated in myriad of spices and cooked in aromatic saffron, rose petal paste and coconut. Indulge in kebabs and enjoy the festivities.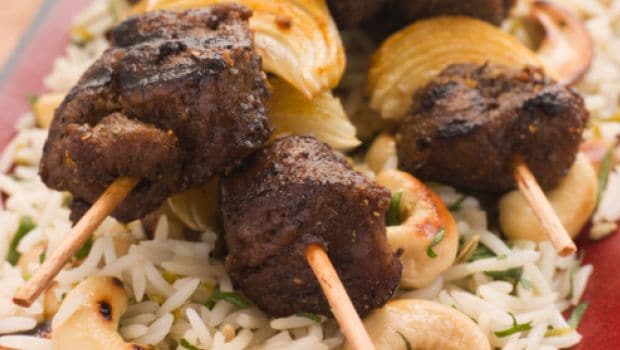 A mouth-watering starter dish for every dinner party!
Unlike other biryani, the richness of this Hyderabad special biryani comes from the use of khoya and creamy malai along with the list of whole spices (khada masala). In addition to it, this biryani is lighter and milder on the stomach.
Bagara Egg Masala is a special curry that originated from the royal city of Hyderabad. It is indeed an improvised version of the dish 'bagara baingan'. This egg recipe tastes incredible when served with steamed or jeera rice.
Try these exceptionally delicious recipes at home and let us know how you liked them in the comments section below.