Hindi Non Vegetarian Recipes- Often dubbed as a vegetarian's paradise, India is loaded with an enviable array of vegetarian delights. But not for a moment let that fact trick you into believing, that India has any dearth of rich non-veg delicacies. From the robust lamb and chicken preparations from up north to the delectable sea-food fare from the coastal parts of the country; almost every second state, every third city in the country has that one non-vegetarian specialty that has pulled the attraction of true food lovers from both home and abroad across centuries.
Here's our list of top 11 delicious non-veg recipes in Hindi, that are sure to leave you spellbound with its rich taste, texture and abundant flavours-
Tender pieces of mutton cooked in a heartwarming spice mixture, Kosha Mangsho is a famous Bengali mutton curry that is sure to leave you craving for more much after you have finished licking down your plate. This flavourful mutton curry is perfect for a Sunday lunch and more for a dinner party at home.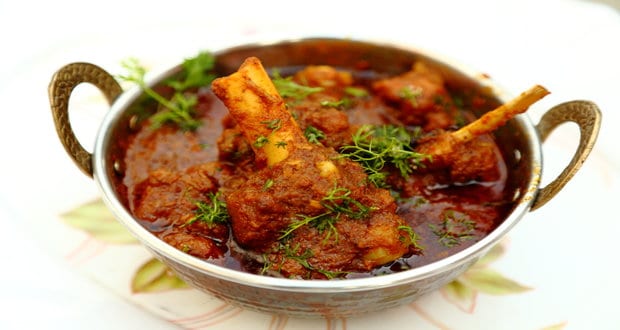 Kosha Mangsho is an authentic Bengali dish made popularly during the festive season of Durga Puja.
A treat from down south, juicy chicken marinated with coriander and lemon and a whole lot of eclectic masalas. This Andhra delicacy is one powerhouse of flavours you won't want to miss. Cook for a dinner party as a side dish and your guests would be left swooning over this sumptuous chicken delight.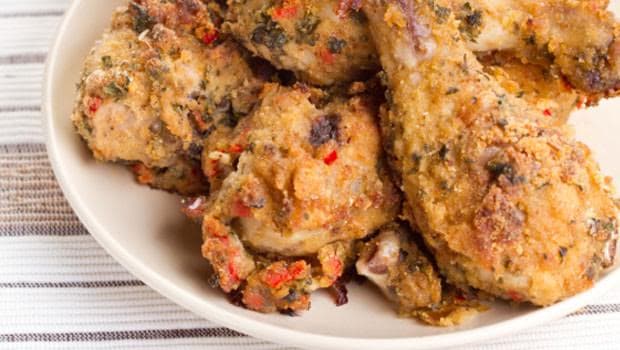 A perfectly cooked, spicy chicken treat.
From the kitchens of the Mughal Khansamas, this delectable recipe made of Raan (mutton), chicken breast pieces, onions and aromatic masalas. Cooked on slow fire, missing out on the juicy flavours oozing out of the meat would be a crime we say.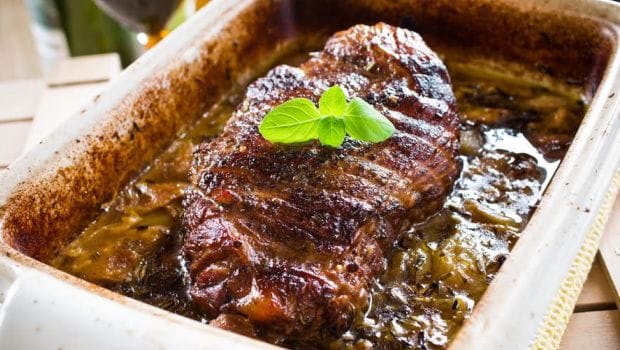 Delectable Raan Musallam has both Mutton and Chicken marinated in a variety of spices and topped with a gravy made with fried onions, dry fruits and spices.
Move aside chicken tikkas and give way to this coastal favourite prepared in a heart-warming tikka masala. Prawns are important types of seafood popularly consumed all around the world due to a huge amount of protein it provides. This prawn tikka recipe has a crunchy exterior and lovely succulent interior, a match made in heaven.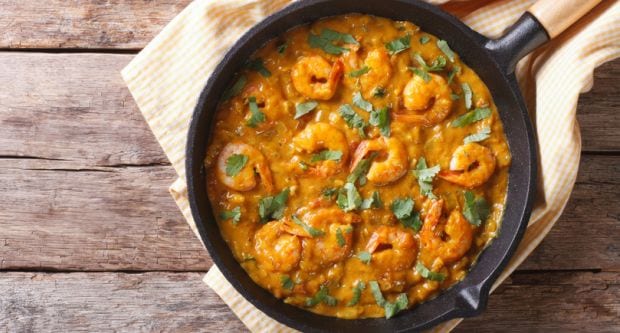 Lip-smacking prawn tikka masala is a prawn curry bursting with flavours that you just wouldn't want to share!
This delicious and easy to cook starter recipe is a star of every party. This pomfret fish, marinated in a range of spices and coated in semolina before frying is for all those who love their food hot and spicy and loaded in flavours.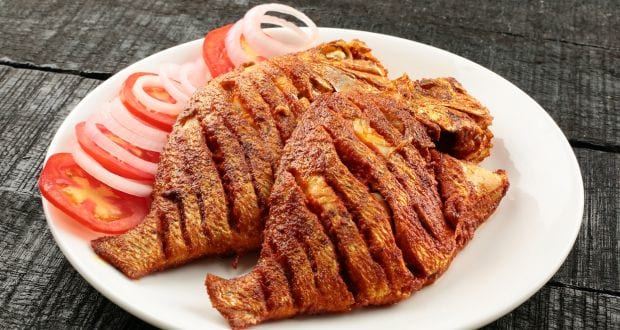 This super easy masala fish fry recipe will leave you craving for more when served with a sweet and tangy warm cabbage and kiwi salad.
A popular Indian snack now tweaked to suit your diet plans! This succulent and lip-smacking Indian snack comes with a healthy twist. Chicken seekh kebabs with mild flavors, baked crisp is the answer to all our prayers. Go indulge, guilt-free!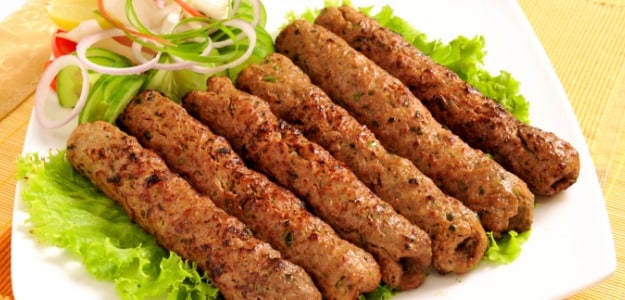 Yummy and guilt free baked chicken seekh recipe

is also popular in Middle Eastern countries and was particularly brought to India by Mughal rulers.
Explore the exclusive taste of a rich and flavourful curry bursting with Malabari spices seeped into juicy fish pieces. The hint of tamarind and curry leaves has to be the star attraction of this soul-soothing curry.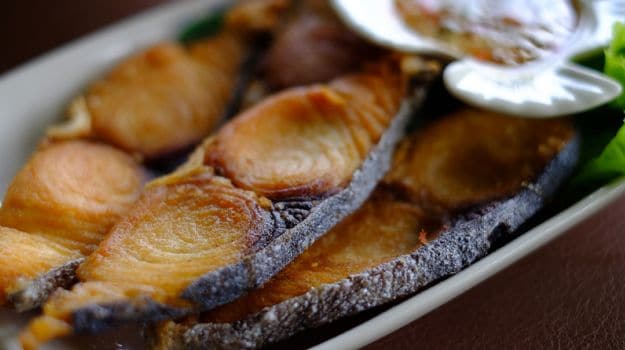 Delicious Kerala fish curry recipe in Hindi has juicy, spicy flavours that will leave your taste buds asking for more.
Eggs (Anda) are one of the most versatile foods that can be cooked in numerous ways for each meal. This recipe of Anda curry is an easy and delicious curry made with rich and aromatic spices along with wholesome flavours of coconut cream, tamarind and poppy seeds. We can see you slurping already.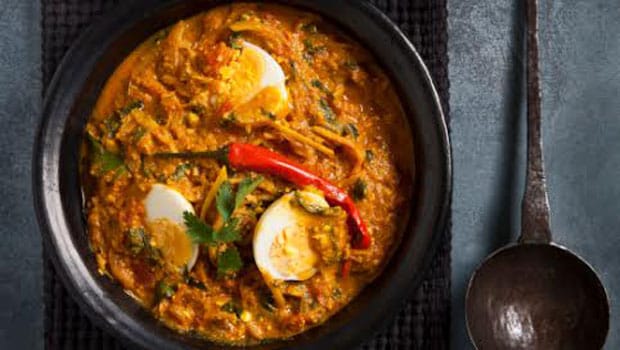 Egg curry made in rich and wholesome flavours, pair with plain chapati, paratha, rice or pulao.
The nation's favourite rice and meat preparation cooked in 'dum' style with layers of mutton and saffron-milk infused rice and aromatic spices. Perfect mouth-watering dish to cook for dinner parties during the festive season of Eid or Diwali. This biryani recipe is a star of a dish!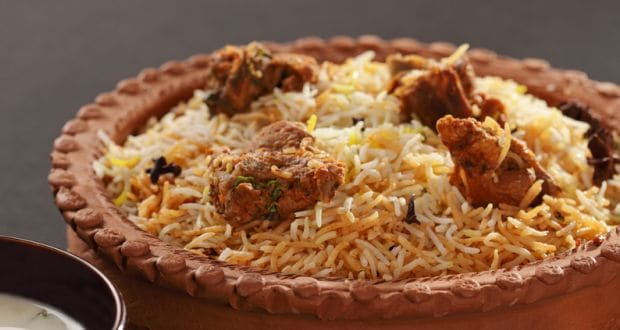 A hearty mutton dish to rule your dinner table.
From one classic to the other, this is your butter chicken with a difference. This low fat variant of your favourite chicken delicacy is made with sliced chicken chunks, yogurt, tomatoes, onions and garlic paste.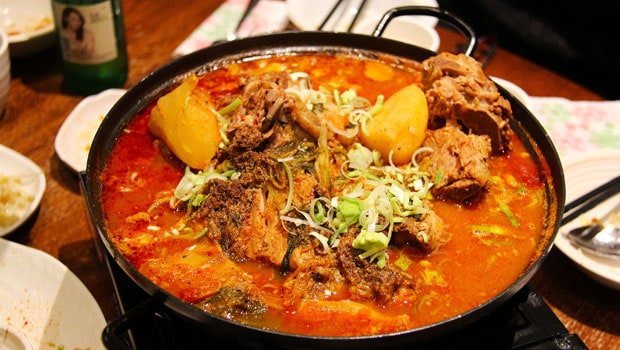 Relish your favourite butter chicken without any regrets, made absolutely low fat!
A delicious, creamy fish curry with goodness of coconut milk and full of chilllies, coriander and mustard seeds. Apart from being amazingly healthy, this fish curry is full of delightful flavours in luscious gravy. A perfect meal for the next dinner party!
Fish is a great dinner option since it is loaded with nutrients like omega - 3 fatty acids, proteins and other vitamins.
So don your apron and whip up these amazing delights and watch everyone going gaga over your culinary finesse!
About Sushmita SenguptaSharing a strong penchant for food, Sushmita loves all things good, cheesy and greasy. Her other favourite pastime activities other than discussing food includes, reading, watching movies and binge-watching TV shows.