Creamy, saucy or simply tossed in olive oil, how do you like your pasta? We like it with a bit of meat. A bowl of pasta definitely makes for a satisfying meal on a busy weeknight. Throw in some chunks of chicken and get your protein fix. In their book, Ideas in Food, Alex Talbot and Aki Kamozawa suggest roasting your pasta before cooking to enhance the flavour. This gives it an unusual smoky and nutty flavour. Toast the pasta in an oven for about 10 minutes at 175 degrees for best results. You can cook it after or place it in the fridge with water to hydrate for a couple of hours. Roasted pasta may take longer to cook. Pair it with a simple sauce to enjoy the toasty flavour.


Find here list of 7 Best Chicken Pasta Recipes like Chicken Tetrazine, Chicken Lasagne, Chicken Penne Arrabiata, Pesto Penne Pasta with Smoked Chicken and Spaghetti Carbonara and many more with key ingredients and how to make process. Treat your guests with these recipes and we are sure, the situation will be win-win every time you serve these recipes.
How To Cook Pasta: Common Mistakes To Avoid | Tips And Tricks To Cook Pasta

1. Using a small pot for cooking pasta: If the pot is not large enough, the water temperature tends to fall when you add the pasta. While it reaches the boiling point again, the pasta may get mushy and sticky siting in water for longer. Also, use enough water.
2. No salt means no flavour: The purpose of salting is that it forms a coating around the pasta and prevents it from getting slimy. Salt also helps in seasoning. Add it to water after you bring it to a boil.

3. Adding the pasta too soon: Yes, we understand you're in a hurry to dig in but wait up till the water boils. Adding pasta to the water before it boils will make it gummy and overcooked.

4. You forget to stir: You could solve the problem of the pasta sticking to each other by stirring continuously. Most people add oil but this makes the pasta too slippery to be able to stick to the sauce.

5. Rinsing after cooking: By doing this, you are washing away the starch that helps pasta cling to the sauce and also the wonderful flavour.

Here's A List Of 9 Best Chicken Pasta Recipes | Popular Chicken Pasta Recipes
Don't go by the name, this dish is actually very easy to make. Chicken, mushrooms, cheese and spaghetti – all baked beautifully.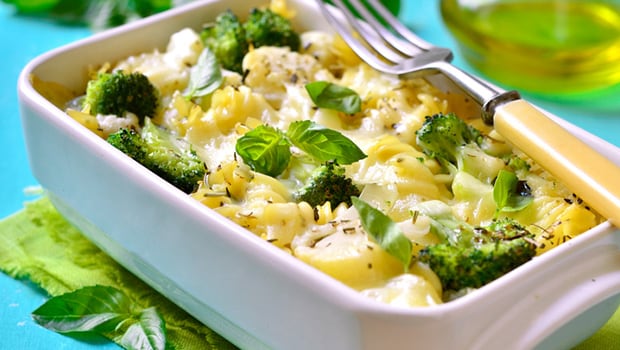 The combination of chicken, mushrooms, cheese and spaghetti makes this baked recipe absolutely irresistible.
The aroma of fresh basil and the smoky flavour of chicken, not enough? Throw in some juicy cherry tomatoes for a tangy twist.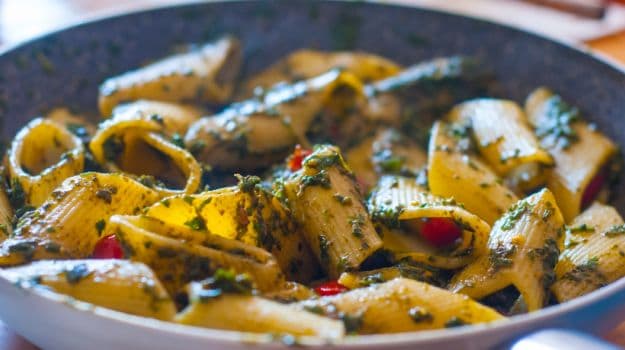 Nothing like fresh pesto penne pasta with smoked chicken.
This classic from Rome use four primary ingredients - eggs, cheese, bacon, and black pepper. Load it up with tender chicken to replace bacon.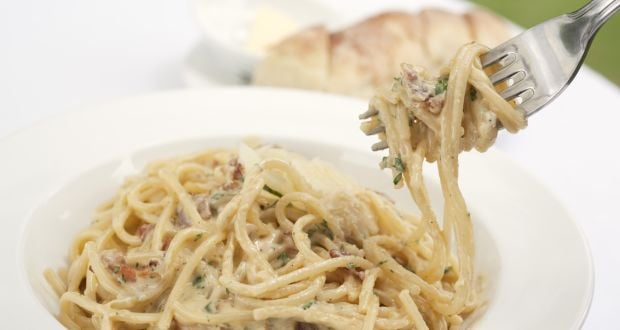 Crisp chicken, garlic and onions are tossed with cooked spaghetti and egg.
A fiery favourite everyone loves. Arrabiata is a spicy sauce made with garlic, tomatoes and red chilies cooked in olive oil.

(Also Read & Watch: How to make Chilli Chicken in Hindi)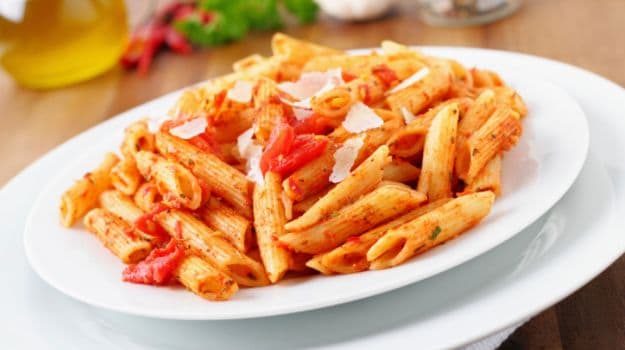 Chicken Penne Arrabiata is a famous Italian recipe.
Lasagne is probably one of the oldest types of pastas. Learn how to make it from scratch. You can have this yummy pasta for lunch or even for dinner.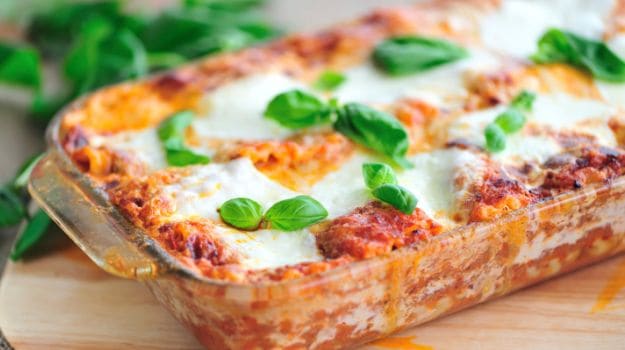 White wine infused chicken dumplings, lasagna roundels and bechamel sauce cooked together and served with poultry.
No, this isn't any restaurant dish, Chicken pasta in white sauce is the dish that can be easily made at home with this step by step recipe here. Just about 30 minutes with a few ingredients and you'll have a delicious bowl of chicken pasta to devour.


Penne pasta with a whole lot of spices, carrots, beans, celery and chilli flakes loaded with shredded cheese and chicken!
An easy one pot meal with Bolognese sauce which is a meat-based sauce for pasta which originated from Bologna, Italy. This can be that staple dish that you'll make over and over again!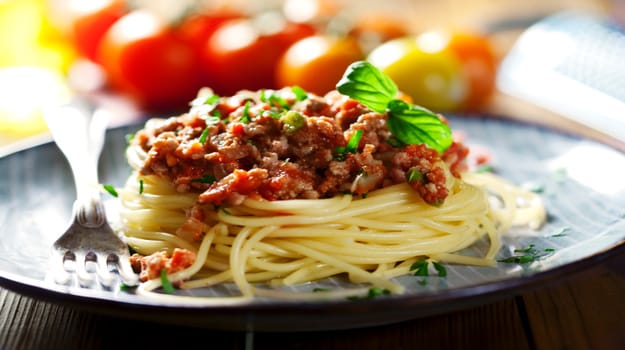 A quick breakfast or a mid meal, this Spaghetti Bolognese recipe is just super easy and quick to cook up.
Best of both worlds! This butter chicken pasta brings, the spicy and aromatic flavours of Indian with the deliciousness of the Italian.
It is a combination of the goodness and taste of both mushroom and chicken laden with creamy and cheesy white sauce.
Try these best chicken pasta recipes and let us know which one you liked the most in the comment section below.