Who wouldn't like waking up to a plate of steaming hot chole bhature or delicious dosa with white chutney? But in the rush to reach our workplace on time, we are compelled to have a plain and minimalist breakfast every morning. However, gladly, Sunday is there to ease this load. Weekends bring an opportunity to sleep a little more, relax, and most importantly devote time to preparing an elaborate and lip-smacking breakfast that makes your whole day.
Also Read: 15 Best Healthy Breakfast Recipes | Popular Breakfast Recipes
From a variety of omelettes and sandwiches to stuffed parathas and more, there is no dearth of breakfast dishes that you can make at home. But if you want to go for something different for your Sunday morning, then we suggest trying some vadas. A fried Indian snack, vadas come in different types and can be made using a range of ingredients.
So, here are 5 vada recipes for your weekend special breakfast.
1. Medhu Vada
When talking of vada, you just can't miss this one. Originating from southern India, this snack is made with black grams and is deep dried until crispy golden. Serve it with some coconut chutney and a bowl of piping hot sambhar and enjoy. Find the recipe here.
2. Sabudana Vada
With potato and sabudana in it, this snack is relatively lighter than other vadas. It has potatoes too and has been given the shape of a patty. You can have it with a hot cup of tea on lazy Sunday mornings. Click here for the recipe.
3. Palak Vada
Making it more delicious and appetising, this vada has spinach and fenugreek leaves. Both of them give their distinct green colour to the vadas along with the goodness. A host of spices also go into it including red chilli powder, ginger, cumin seeds, and dry mango powder. Click here for the recipe.
4. Rajasthani Mirchi Vada
Also known as Jodhpuri mirchi vada, this snack will definitely satisfy your soul no matter what time you eat it. These are green peppers stuffed with spicy aloo filing and fried to perfection. Serve them with a hot tomato sauce or white bread. Find the recipe here.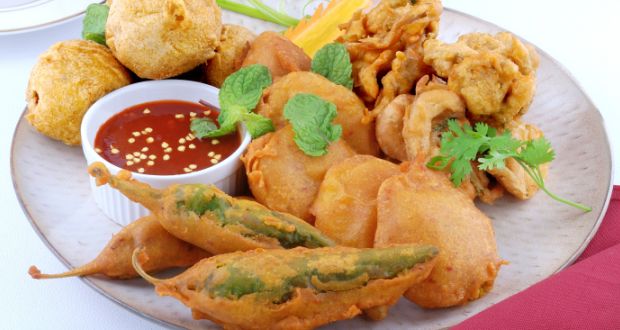 5. Gajar Patta Gobhi Vada
Are you looking for a filling breakfast that satiates your morning cravings? Then try this new variant of medu vada having everything from cabbage, carrots, green chillies and more. Made from urad dal and deep fried, your kids will surely love this morning snack. Click here for the recipe.