When we get our annual physical checkups, we assume everything will be alright health-wise. And even if it's not, we can still control our health by making a few simple changes in our lifestyle. However, as a diabetic patient, everything becomes much more challenging. You have to keep your weight in check, stay away from various kinds of foods, constantly check your blood sugar levels, and so much more. While we may not be able to help you with everything, we can certainly suggest you some recipes that can help manage diabetes. For the same, here we bring you some yummy and nutritious idli recipes that can be enjoyed on a diabetes diet.


(Also Read: Diabetes Diet: 7 Diabetic-Friendly Breakfast Recipes Under 15 Mins)
Here Are 5 Idli Recipes For Diabetes Diet
Making idlis out of different grains is nothing new; all you have to do is swap out the rice for bajra, ragi, and jowar flours, along with a small amount of whole wheat. Fenugreek seeds are also added to this dish. This idli might have a different taste, but it is incredibly nutritious.
Since fenugreek seeds are rich in fiber, they are among the foods that are most helpful in controlling blood sugar levels. It digests gradually, allowing blood sugar not to spike. This, mixed with moong dal, makes for a great idli recipe!


(Also Read: Diabetes Diet: 5 Whole Grain Desi Flat Bread Recipes For Diabetics)
The addition of carrots to this healthy idli variation gives your idlis a more wholesome and nutritious twist. These fluffy idlis go well with tangy, hot tomato chutney. Do try them!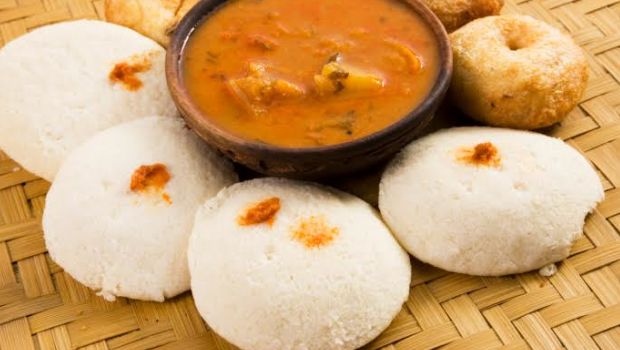 Dals' high protein content keeps us full for several hours, slows digestion, and prevents blood sugar rise. Additionally, spinach has an extremely low glycaemic index. It has a lot of polyphenols and vitamin C, two nutrients that are thought to help control blood sugar levels.


(Also Read: Diabetes Diet: This Karela Tikki Is Just The Diabetes-Friendly Snack You Are Looking For!)


A simple breakfast food that is particularly well-liked in Karnataka and the Konkani region is cucumber idli. The best thing about this idli recipe is that steps like fermentation or soaking are not necessary. This recipe can be made instantly.


So, the next time you wish to have a South Indian feast, try these idli recipes!