Priyanka Chopra Jonas recently flew back to the United States amidst a packed-up UK shoot and she can't have enough of the fun. From checking on her hair-care products in stores to flaunting her sunkissed body on Instagram, PeeCee is making us jealous with those US vibes already. But, she has a piece of India tucked right in the midst of a bustling tour: her brand new restaurant Sona. Today, The Sky is Pink actress shared a video of an assortment of Indian dishes right from Sona's kitchen. You can't help feeling her excitement and drooling over this rich platter. Take a look at the post she shared:
"I cannot believe I'm finally at @sonanewyork and seeing our labour of love after 3 years of planning. My heart is so full to go into the kitchen and meet the team that makes @sonanewyork such a wholesome experience. From my namesake private dining room, Mimi's, to the gorgeous interiors, the stunning art by Indian artists (for sale) and the yummy food and drinks, the Sona experience is so unique and a part of my heart in the heart of New York City," she wrote in the caption.
As for what all she ate, Priyanka Chopra offered a glimpse on her Instagram stories. Starting from mouth-watering pakoras and delicious-looking prawns to dosa served with accompanying oh-so-amazing red and white chutneys, our "desi girl" is all set with her Indian cuisine. Take a look:
(Also Read: US Journalist Eats Indian Food To Raise Funds For COVID; Priyanka Chopra Approves)


The Priyanka Chopra-owned restaurant was opened in March this year, to bring together Indian cuisine, aesthetics and celebrity support in the heart of an ever-evolving New York. Take a look at the announcement post about the brand-new restaurant:
(Also Read: From Food To Decor: Inside Priyanka Chopra's New Restaurant 'Sona')


Jealous of PeeCee's food adventure? Worry not. Rush to your kitchen and try out these simple and easy Indian snacks in the comfort of your home. Why should celebs have all the fun?


The old-is-gold aloo chaat can spark up your day from Monday to Sunday. Simply grind some coriander and chillies with black salt and pepper and mix it with golden fried potatoes. What's more? Add some chopped onions, cumin powder and chaat masala. Drizzle it with tamarind chutney. Your tangy snack is ready.


2) Bread Pakora


If your tummy wants something more filling, scoop out 20-30 minutes from your routine and set about making bread pakora. Get the bread and paneer slices. Cook the boiled potatoes in curry leaves and spices for the sandwich spread. Dip it all in a spicy flour batter and deep fry. Yummylicious!


(Also Read: Viral Song Busts Myths About Indian Food, Priyanka Chopra Agrees)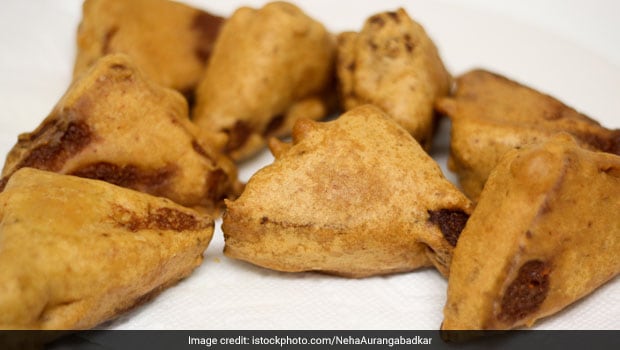 Want a taste of South India? Give the regular upma a twist and cook it with vermicelli. Don't forget to roast the vermicelli before cooking. Add some peanuts and green chillies to get going.


No, we didn't forget the chicken lovers out there. Here's a recipe for your unforgiving chicken cravings. No need to wait for a delivery guy. Just cook it the easy way in your kitchen. Spice up the chicken, wrap it in chickpea flour and deep fry. Psst, double fry it for the restaurant-like crunchiness.


Tell us which recipe you'll be trying out in the comments section below!