Curry Leaves Benefits: The Spicy Route To Good Health
Anoothi Vishal | Updated: July 12, 2018 16:37 IST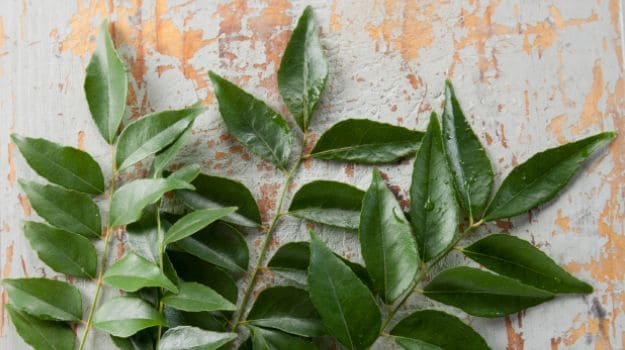 A true "cook", someone once told me, does not follow recipes. She sees what is available, picks the best ingredients, and creates something out of those. At least that is how, apparently, cooks behaved in traditional Indian homes, which possibly accounts for not just the lack of standarisation in our recipes but also the dazzling examples of inventiveness that lie strewn all across our food history. But what is equally true is that most "true cooks" have one or two preferred ingredients that they always bring into their creations. A spice or a herb, sauce or fruit or seeds — if you observe their cooking closely, you may realise this affinity, exhibited on many of the plates they serve up. And invariably, the ingredient is likely to have found a much more inventive use than traditional recipes may suggest. Oyster sauce to give depth to a southern Indian curry, toasted charmagaz seeds on grilled fish, sesame defining all Japanese plates… you get the drift. I am not really an ambitious cook. But if there is an ingredient that I am really partial to, it is, well, kadi patta. That and coconut, but that is another story. I love to temper just about anything with a little mustard and curry leaves— not just the vermicelli, shrimps, curries, rice, raita and chutneys but also noodles and pasta! The slightly alkaline leaves—they are called sweet neem for a reason—add a depth to the flavour of just about anything. Or, that is what my palate suggests. "Curry leaves", to call them by their Colonial name, are one of those ingredients completely indigenous to the Subcontinent (and Sri Lanka). And their use is also primarily only in this part of the world. The strong flavour is perhaps not easy to acquire by other dining cultures. And even in northern India, there seems quite a strong bias against the "smell". It is one of those powerful ingredients which you can either love or hate.

(Also Read: From Kewra to Kalpasi: The Hidden Gems of Indian Spices)

The Health Booster
If you do love them, you are in luck, curry leaves are not only versatile when it comes to uses in cooking but have astonishing health benefits that you may not have considered at all:

They are a rich source of iron and folic acid (which helps the body absorb iron) and thus counter anaemia. They are said to be good for the liver—preventing it from damage, and stimulating it to work better. And in Ayurveda, they are said to have strong anti-diabetic properties as well. Curry leaves can control blood sugar levels. They protect one from heart disease—increasing the "good" cholesterol (HDL); they help with digestion, they help relieve diarrhea, they accelerate hair growth, prevent skin infections and as if all this is not enough, they are said to be even instrumental in weight loss!

I have rarely come across an ingredient that seems so miraculous. Which could also be why that in the absence of tulsi (basil) leaves, curry leaves are in fact used in ritualistic worship. Cooking With Curry Leaves

The point is, of course, how would you incorporate it into your cooking? In a shrimp (or chicken or veg) curry, where you would invariably use coconut or coconut milk to give body, you could begin by frying curry leaves along with chopped onions and green chillies and then adding on the rest of the ingredients, and finally thickening the sauce with coconut milk. It is one of the simplest and most flavourful meals you could rustle up.

Then, we all know of the use in tempering with mustard seeds —anything from potatoes for the batata vada to the thick chutneys of the south that are ideal accompaniments for a meal to dishes like lemon rice, which can be basically also a way to "refresh" leftover boiled rice.

But I feel, nothing can rev up a yoghurt-based dish as much as a powerful tadka of mustard seeds and curry leaves (perhaps with some chopped green chillies, or whole red chillies too). One of my favourite raitas is made with roasting aubergines to get that smoky flavour, mashing it up and then topping it with some whipped yoghurt. But the kick in the dish comes from a tempering with curry leaves. This is clearly an improvisation. North Indian versions of the dish, simply rely on the smokiness of the brinjals, and add things like chopped tomatoes, onions and coriander leaves in a mustard oil tempering, with some cumin. But replace the cumin with mustard seeds and the coriander leaves with curry leaves, and you have a wow experience.

(Also Read: 3 Spices that You Thought Were Indian but Aren't)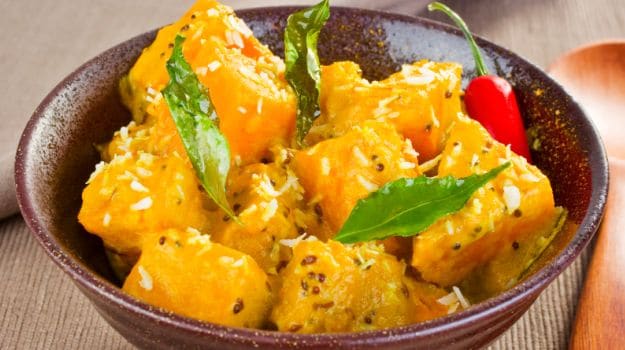 If mustard seeds are a natural accompaniment to curry leaves, so is methi dana — the bitter spice — dried fenugreek seeds. You can begin an old Delhi-style potato curry (sans onion masala) with a tempering of methi dana, and whole red chillies, add a few curry leaves, and come up with a completely unexpected meal.

Finally, of course, there is alwayskadi pattaChinese! The specialty of a tiffin-style tiny eatery on India's "Fleet Street"—Bahadur Shah Zafar Marg. The "chowmein" this Udupi restaurant served up, with a robust tempering of curry leaves, was almost as iconic as some of the newspapers published from offices down the road! I have no qualms adopting the same, mix-and-match process on cold winter days.

Disclaimer:

The opinions expressed within this article are the personal opinions of the author. NDTV is not responsible for the accuracy, completeness, suitability, or validity of any information on this article. All information is provided on an as-is basis. The information, facts or opinions appearing in the article do not reflect the views of NDTV and NDTV does not assume any responsibility or liability for the same.