Shunned for several decades by orthodox practitioners as a high cholesterol food wrongly believed to cause coronary heart disease,
the egg
is making the comeback it deserves. Eggs have provided mankind with
high quality protein
and fat soluble vitamins for millennia. If produced in the right way, eggs are rich in just about every nutrient we have yet discovered. Inside this beautiful example of nature's engineering, are the white and
the yolk
, which contains various fats, vitamins, nutrients, cholesterol and lecithin.
Eggs are a great source of Vitamin K, B Vitamin including biotin, thiamine and Vitamin B12. These are also an excellent source of selenium, Vitamin D and low cost protein. 1 range egg contains only 78 calories, 6.3 grams of protein, 212 milligrams of cholesterol and 5.5 grams of fat.
But What About the Cholesterol?
For years, we have been shunning the egg and its very nutritious yolk as the health advocates have given eggs a bad rep, due to the high cholesterol. However, several recent studies suggest that instead of contributing to heart disease, eggs actually lower the risk. These results highlight the fact that saturated fat in the diet, not dietary cholesterol, is what influences blood cholesterol most. In the Journal of the American Medical Association, it was shown that people who reported eating four eggs per week had a significantly lower mean Serum cholesterol concentration than those who reported eating one egg per week. The bottom line from all the existing research is that most people can eat 1 or 2 eggs with their yolks per day without measureable changes in their blood cholesterol levels.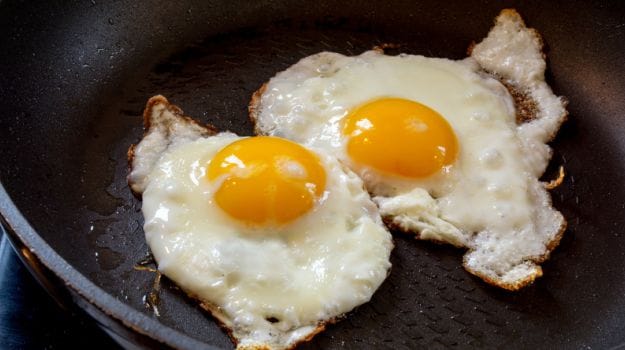 Benefits of Eating Eggs
1. In fact eggs are rich in several nutrients that 'promote heart health' like they are a rich source of betaine. Researchers from Netherlands found that betaine can reduce levels of homocysteine. Homocysteine can damage the blood vessel walls. Not surprisingly, elevated homocysteine levels are linked to increased risk of heart disease as well as other chronic diseases including Alzheimer's disease and cancer.
2. Egg yolks are the most concentrated source of choline, a key component of acetylcholine-one of the brain's key neurotransmitters. During pregnancy and breastfeeding, an adequate supply of choline is particularly important, since choline is essential for normal brain development. No wonder traditional societies have valued eggs as 'brain food'.
Which Eggs Should You Buy?
In traditional Chinese medicine, eggs are recommended to strengthen one's blood and energy levels by enhancing digestive and kidney function. It's also very important to buy the best quality eggs from flax-fed chicken or better yet, pasture-fed. Their nutritional qualities are far superior to those battery raised eggs and even many so called "free range" eggs. The fatty acid -necessary for the development of the brain are found in properly produced eggs but are almost wholly absent in most commercial eggs.
Eggs are an important and influential ingredient in cooking, as their particular chemical make-up is literally the glue of many important baking reactions, including foaming, coagulation, emulsification and the ability to brown. Thus, shun the egg no more and embrace this culinary treasure without any guilt.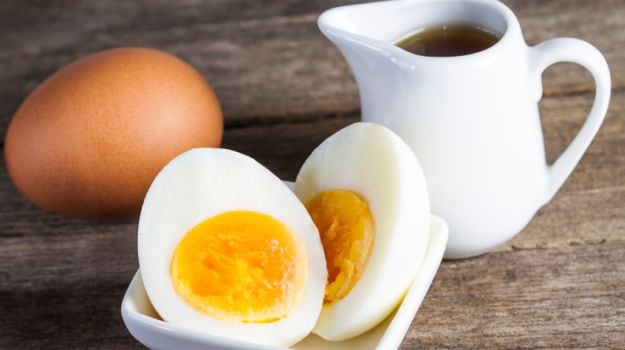 About the Author:
Shilpa Arora ND is a renowned Health Practitioner, Nutritionist and certified Macrobiotic Health Coach. She has to her credit Doctorate in Natural Medicine. She is currently based in Delhi NCR region, successfully running her Nutrition Studio with individual consultations, offering life style programs supported by the most up-to-date clinical research.
Disclaimer:
The opinions expressed within this article are the personal opinions of the author. NDTV is not responsible for the accuracy, completeness, suitability, or validity of any information on this article. All information is provided on an as-is basis. The information, facts or opinions appearing in the article do not reflect the views of NDTV and NDTV does not assume any responsibility or liability for the same.