Chef Kunal Kapur is a celebrity chef and is known as 'curry and kebab' in India. Having hosted MasterChef India, he is also a household name and his fan club cuts across age-barriers. This 37 year old chef is as loved by young girls as by their mothers or even bachelors who wish to cook up a storm, just like he does. The celebrity status, however, sits lightly on his shoulders. A chat with him reveals the down-to-earth person that he is, a Punjabi boy who loves his mother's cooking and rides his success with ease. Here's getting candid with Chef Kunal Kapur:1. When did you know you wanted to be a chef?
There was a point in life when I had to decide between commerce and something else. My father was a banker and dreamed the same career for me. But I soon realised that numbers were not my game. I got admission in Delhi University in Commerce but my heart just was not into it. I knew this was not what I wanted to do but had no clue about what it is that I did want to do. A friend of mine wanted to do hotel management so I joined along and soon after realised that it's a tough industry. However, having rebelled already, I couldn't really quit and go back to my dad. So I thought I'll take it like a 3 year vacation and then see. As it happened, eventually I realised that I loved cooking and that is how IHM Chandigarh changed my life.2. If not a chef, what else would you have liked to become?
A terrible banker maybe. Now that I think of it, I was very interested in painting. But this was the era that one had to become a doctor or an engineer to be considered successful or smart. So everyone discouraged my painting and urged me to do something more 'serious'. I haven't picked up the brush since class 11, I wish I had not given up on it. I also loved cycling.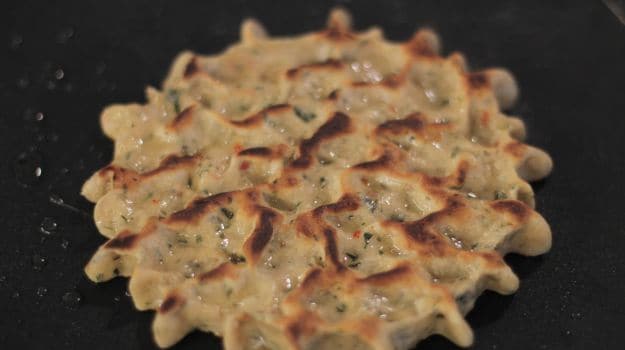 3. Which is the one dish you have difficulty perfecting every time?
The way my mom cooks one or two vegetables, the yucky ones. If I told someone I was eating Shalgam, they would probably disown me. But the way she cooks it with a tad bit of sugar and desi ghee, it's impossible for me to replicate it.
4. Favourite food city in India?
No question about this one –
Amritsar
. The level of honesty with food is very high here. Most of the produce used is very fresh. Also, the food is always prepared fresh and rarely ever stored. The humble manner in which they serve the food adds to the flavour too.
5. If the world was ending and you knew this is your last meal, what would you like to eat?
Maa ke haath ka khaana. There is this thing that
Punjabi
households make, called Choori. Basically hot rotis are topped with ghee and sugar and hand-torn and scrunched up. This is the most comforting food of all. Infact, I even introduced this as a dessert in the show,
My Yellow Table
.
6. Chole bhature or pav bhaji?
The Punjabi in me roots for
Chole Bhature
, no contest.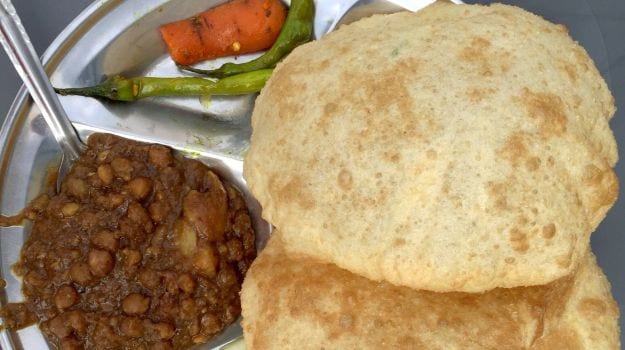 7. Who has had the maximum influence in your life?
Many people. I am a very keen observer. Lots of my habits have been picked up from observing people through the years. However, one or two people have had an extraordinary influence like my very good friend Aparna Reddy. She is perhaps the backbone of my life. I was always very shy, I couldn't talk. She brought out the social me, helped me break out of my shell. I couldn't possibly ever have done television if it were not for Aparna.8. Which global chef do you look up to?
Jamie Oliver (the way he cooks and talks) and definitely Gordon Ramsey (his personality is fantastic as well as his experience with food).9. What would you cook for a romantic candlelight meal?
I would make the lady cook for me (laughs along). She should ideally give me a break.10. Whacky presentation or whacky flavours?
Flavours trump presentation. Having said that, evolution is inevitable and I think it is very exciting what is happening with presentation in modern restaurants these days. This is the best way to keep classics alive, through innovation.11. If you had to define Kunal Kapur in 3 words?
(Takes a moment) This is perhaps the most difficult to answer. I'd say - Fun, endearing and talkative (yes I can talk away to glory now, far from my quieter days).