"Take the bitter with the sweet" need not necessarily be a metaphoric piece of advice. Bitter foods are not just healthy but can be delicious too and it is just as well that they seem to be now trending the world over with the hipsters. In India, Ayurveda-based food traditions have always recognised bitter foods as part of a complete meal. Of the six tastes that this "science of food and medicine" ostensibly recognises, bitter is an important one - said to be "airy and light", especially benefitting people with dominant pitta and kapha, and lowering these "doshas". Bitter, however, is different from pungent foods, which are a class in themselves in
Ayurveda
and include the likes of chillies and mustard, both of which also have elements of bitterness.
Since bitter foods are thought of as cleansing and important to boosting metabolism in many regional food traditions, they are mandatorily included in traditional meals. A fine example is Bengali food, perhaps the only cuisine in India eaten in courses. It is always the bitter - shukto - made up of ingredients such as bitter gourd or neem leaves that is served first as a palate cleanser of sorts and as a course to boost appetite.
In different parts of India similar preparations and traditions using bitter flavours abound. In fact, neem leaves with a little honey and black pepper mixed into them to cut the bitter and have a juxtaposition of different flavours are supposed to be the first thing you eat on new year day in many regional cultures. The symbolism is obvious-imbibing all the different flavours of life in the year to come. But it's also true that neem bitters are supposed to have a therapeutic effect in folk medicine and are hence eaten to ward off disease.(Also read: 6 Amazing Benefits of Chewing Neem Regularly)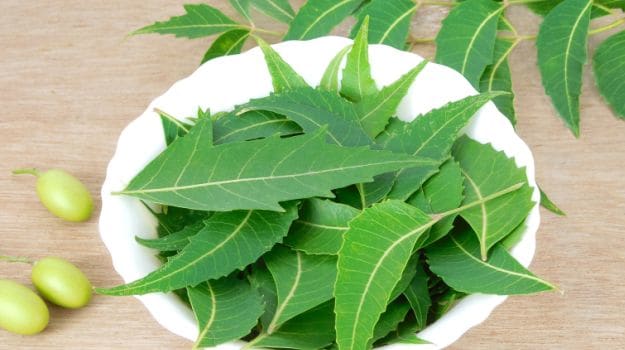 Bitter Gourd or Karela
One of my favourite vegetables is the bitter gourd - karela. One of the oldest "Indian" vegetables around (it is thought to have originated in the subcontinent), the bitter gourd belongs to the melon/cucumber family and is a typical summer vegetable in many parts of the country. In Kerala, it can be stir fried with the sweetish coconut to cut through the bitter, and be included as a side dish. But in UP and other parts of northern India, it is a delicacy in its own right.
Karela, with its skin scraped off and salt rubbed into it to leech out the bitterness, is stuffed with mince in many Mughalai-based traditions. The vegetarian equivalent of the Bharwan Karela, stuffed bitter gourd, in my Kayasth home has always been the gourd stuffed with browned onions. This is carefully spiced with fennel and amchoor, spices and flavours that tone down the bitterness (the sourness of the amchoordoes that and fennel has a faintly sweet aroma) but don't drown it. This is exactly the way so many Indian dishes are artfully constructed - with contrasting flavours that highlight one particular one in a delicate balance.
Bitter gourd, of course, is also thought to be medicinal. It is low in calories and good for weight loss, it has antioxidants, fiber, and vitamins like C and A. Folk medicines ascribe almost miraculous benefits to it - from anti-ageing to cure for cancer though none of this has been conclusively proven. Finally, there are also the anti-diabetic properties of Karela. A hypoglycemic agent called Charantin present in it is supposed to be able to regulate blood sugar levels and act as a substitute for insulin.(Also read:5 Best Bitter Gourd Recipes)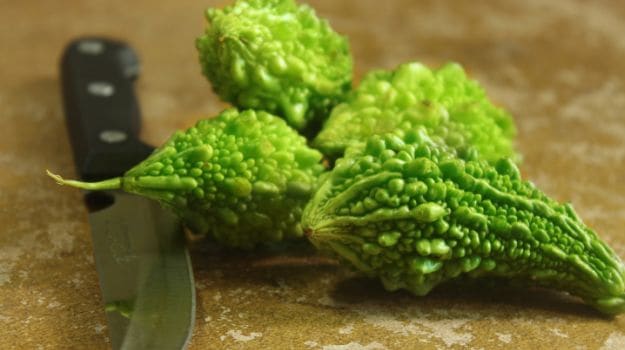 Other Sources of Bitter
A host of other bitter foods like chocolate, leafy greens like nettle, turmeric and so on are all equally thought to be superfoods boosting our metabolism, preventing ageing, fighting infections and improving moods and vitality. Nettle soup, now being rediscovered as a lost recipe in many parts of the world, in fact is common in the Himalayan belt. Cuisine from Garhwal has it as a nutritious part of its repertoire.
Then there is fenugreek, used both as leaves and as dried seeds in many cooking traditions. As the name suggests, it came from Greece to the Subcontinent, where we found good and varied uses for it. Not only are methi greens a cheap and common source of nutrition in northern India in the winter months but the dried seeds - methi dana - is a favoured spice in many curries.
(Also read:5 Incredible Fenugreek Benefits: From Lowering Cholesterol to Aiding Digestion)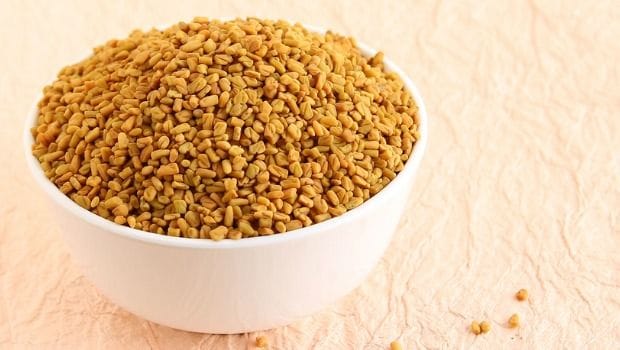 Sour and bitter as a flavour combination works in many Indian dishes. The typical old Delhi potato curry is an example, tangy with a hint of bitter that is imparted through the use of methi seeds. The use of this spice distinguishes the curry-scooped up with hot bedmi of old Delhi from its cousins in other parts of India, where the dominant spice may be different.
Many bitter foods such as these greens, cacao, and bitter melon contain sulfur, along with fat soluble vitamins (A, D, E, and K). All these are thought to benefit the liver and help in the production of bile, the enzyme that helps us digest food. It's just as well that modern food trends too are no longer shying away from the bitter.About the Author:
Anoothi Vishal is the author of Mrs LC's Table. She is also a columnist and food writer, specialising in cuisine history, culinary links between communities and regions, and the business of restaurants.
Disclaimer:
The opinions expressed within this article are the personal opinions of the author. NDTV is not responsible for the accuracy, completeness, suitability, or validity of any information on this article. All information is provided on an as-is basis. The information, facts or opinions appearing in the article do not reflect the views of NDTV and NDTV does not assume any responsibility or liability for the same,