The Greek Connection: From Kofte and Pulao to Halwa and Samosa
Anoothi Vishal | Updated: July 19, 2017 11:32 IST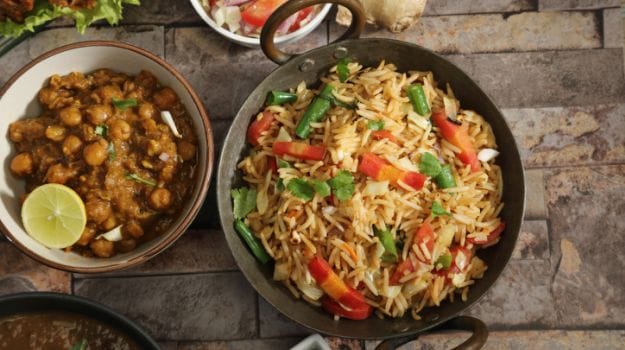 Alexander's invasion of India in the 3rd century BC was not merely conquest. It paved the way for lasting ties with the West through trade but also through cultural intermixing and the finding of new expressions in art, culture and cuisine. One of Selecus's daughters married Chandragupta Maurya, creating a mixed genepool as well.

If this was India's first tryst with the ancient Greeks, further cultural intermingling came about gradually with the medieval Afghan-Turk rulers taking over the throne in Delhi and then, of course, with the Mughals. Histories, cultures, people and their foods were to get all mixed up in many subtle and obvious ways, even though it is still possible for us to trace some of the connections between the Mediterranean culture of Greece, as it travelled through West and Central Asia to the Ganga-Jamuna plains of northern India.

6 Health Secrets of Greek Food

The Ancient Connect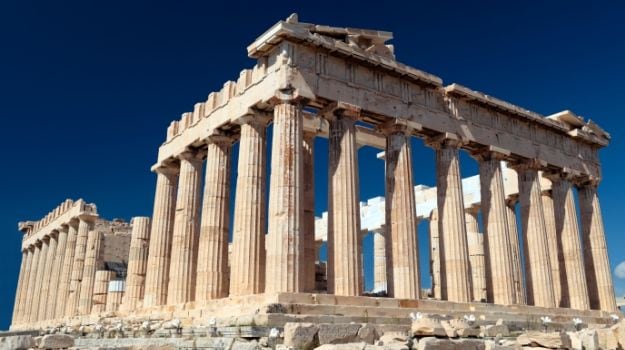 The "fall" of Constantinople, the establishing of Arab rule through much of Europe and Asia, the subsequent Ottoman empire, spanning 600 years of civilisation with its political and cultural influence stretching from the edges of the Mediterranean, through the Balkan states to the Subcontinent meant that what are today the republics of Greece and India have always been much closer than geographical proximity would suggest. With Greece being part of the Ottoman empire, it is inevitable that culinary and cultural influences in medieval India were resonances of some common Greek/Turkish traditions. In fact, there is nothing like food to trace this common heritage and many of the dishes that we take for granted today as part of pan-Indian cuisine(s) are actually Greek/Turkish in origin.

How Greek Food is Similar to Indian Cuisine

The Love for Halwa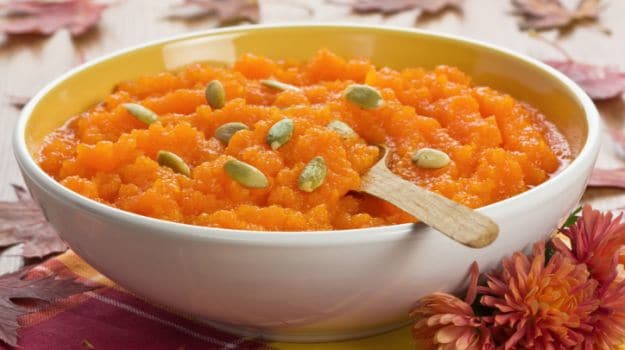 This was brought home to me forcefully when Aliki, my Greek friend, decided to make her version of the halva, one day. Commonly called 1:2:3:4, the Greek halva is quite like our Sooji ka Halwa, cooked either as a breakfast sweet or more commonly as prasad, ritualistic offering in Hindu and Sikh homes of northern India.

The kadha prasad of the Gurudwaras and Sooji ka Halwa that families make in winter as part of the Navratra offerings is of course laden with ghee. The Greek version uses olive oil (but only one portion to 2 portions of sugar, 3 portions of semolina and 4 portions of water; hence the name 1:2:3:4).

Nevertheless, the Greek halwa is almost indistinguishable from the Indian halwa, except perhaps for the fact that instead of green cardamom used to scent it at finishing, cinnamon powder is used in the Greek sweet.

Fennel, Fenugreek and Coriander: 3 Spices that You Thought Were Indian but Aren't

The Greek Origin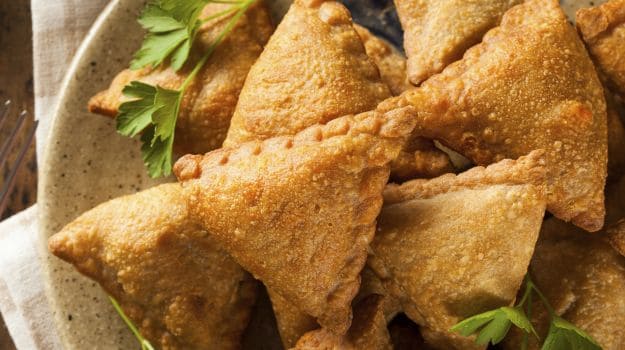 The other traditional dessert in India that is so much a part of our religious/festive rituals but ironically once again borrows from the Ottoman/Greek tradition is the gujiya.

The common Holi treat across northern, western and central India is but a continuation of the filo pastry tradition of the Turkish/Greeks. Anyone who has had one of the Greek pies, Spinach and Feta Spanakopita, or the Turkish Baklava and sambusak (baked pastry stuffed with savoury filling and resembling the Indian samosa) of the Mediterranean world cannot help but notice the links.

Recipe: Spinach Filo Pastry

The flaky pastry of the Mediterranean became the maida casing of the Subcontinent, artfully closed with strategic or pretty pinches, and filled in with either sweet khoya, coconut (and nuts like in the baklava) or the humble potato that made its appearance only in the 17th century, post-Colonial trade from South America.

Both the gujiya and samosa are cousins: different versions of the same dish, of the same Turkish/Greek snack/sweet tradition.

Recipe: Punjabi Samosa

The Kofta Link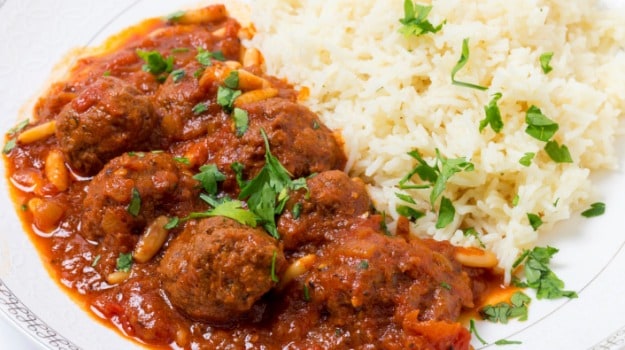 When it comes to links and commonalities between Indian and Greek food traditions, we can, of course, talk about the aubergine preparations moussaka/bharta, tzaziki or the hung curd dip that is akin to a cucumber raita and the grills/tikkas.

But one of the most underexplored connections has to be the kofta. The Greek/Turkish keftada are the kebabs that travelled from that part of the world to the Subcontinent, where they acquired a more spicy flavour and gravy status.

How to Make the Perfect Lamb Kofte

Talk about kofte in India and you are likely to be confronted with Lauki ke Kofte or Paneer ke Kofte or, well, the "malai" kofte of restaurants made with potatoes, cottage cheese, khoya and others. But if kofte in India have acquired a vegetarian reputation, their origin is definitely in minced meat. The original Keema Kofte survived in a few culinary traditions of UP and Delhi, where these were home-style dishes of the Muslim and Kayastha families. Raw mince, finely ground, would be mixed with browned onions and masala and shaped into dumplings by pressing it in the palms. These were then dropped into boiling curry. The kofte would thus be braised and cooked, absorbing the flavours of the curry. These could be served dry or as a gravy dish, a shadow of their Greek selves.

Recipe: Malai Kofta

The Stuffed Treats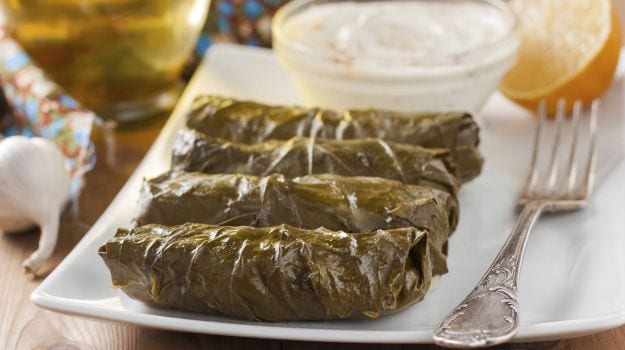 Dolma, a style of dishes where rice and meat are stuffed in vegetables, including vine leaves, is quite popular in Greek cuisine. Is it possible that dishes such as Stuffed Bitter Gourd are a throwback to it? It is a plausible enough theory.

The Most Underrated Veggie: The Infamous Story of Bitter Gourd

Within the Muslim homes of the Indo-Gangetic plain, vegetables and meats have been routinely cooked together. Keema-stuffed Karela – bitter gourd filled with mutton mince is a home-style preparation. In Hindu homes, the mince gets replaced with browned onions and despite the higher level of spicing (inevitable in the country because of the diversity of spices available) both the versions are reminiscent of the dolma. In my home, young cabbage leaves are steamed with the same karela masala and presented as mock-bittergourd in winters. It is a dish which just strengthens the dolma theory of origin.

And finally, of course, there is the pilaf. The Greek Pilaf and the Indian Yakhani Pulao (more subtly flavoured than spicy biryanis, the stock covering each grain of rice) are not that far apart in their subtlety. But that is another story.

Disclaimer:

The opinions expressed within this article are the personal opinions of the author. NDTV is not responsible for the accuracy, completeness, suitability, or validity of any information on this article. All information is provided on an as-is basis. The information, facts or opinions appearing in the article do not reflect the views of NDTV and NDTV does not assume any responsibility or liability for the same.