Story Progress
Back to home
Amaranth Tikkis Recipe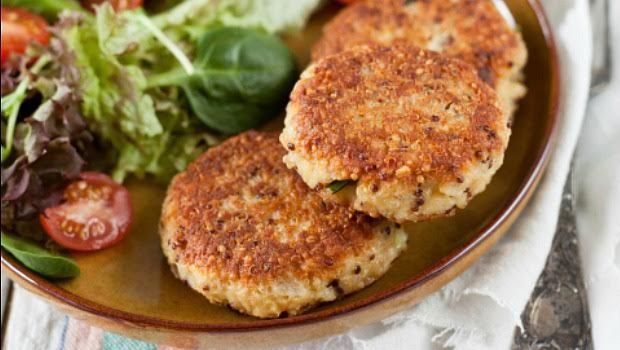 How to make Amaranth Tikkis
Amaranth Tikkis: Who would have thought that the humble Amaranth could be transformed into something so delicious yet healthy? A gluten free tikki made with amaranth seeds and stir fried vegetables that is sure to please your taste buds.

Ingredients of Amaranth Tikkis
1 cup amaranth (chaulai) seeds
2 cups water
1 Tbsp oil
3 cloves garlic, finely minced
1 onion, finely chopped
1/2 cup finely chopped zucchini
1/2 cup finely chopped red bell pepper
Salt, to taste
1/4 Tbsp chilli powder
A pinch of amchoor powder
1 Tbsp garam masala
1/2 tsp coriander powder
1/2 tsp lemon zest
Lots of freshly ground black pepper
2 Tbsp oil, to pan fry
Amaranth flour or breadcrumbs for dusting
Cooking the amaranth seeds:
1.
Boil 2 cups of water and add the amaranth stirring well.
2.
After a quick boil, cover the bowl, lower the heat and let it simmer for 20 minutes.
3.
When amaranth is cooked, season with sea salt and freshly ground pepper. Keep aside.
For the masala:
1.
In a small pan, add 1 Tbsp oil, saute garlic and onion until glossy.
2.
Then add the red pepper and zucchini, stir-fry for 2-3 minutes.
3.
Then add the lemon zest, garam masala powder, coriander powder, red chilli, and stir fry. Add the amchoor and black pepper. Remove from heat and set aside.
4.
Add this mixture to the boiled amaranth. Let it cool until easily handled.
5.
Then make patties. Coat them in amaranth flour or breadcrumbs.
6.
Pan fry them, using 2 tablespoons of oil till golden.