Some things never go out of fashion. They have a deep connect with our subconscious mind, tucked away in secret chambers of our memories. Food plays a vital role in our lives. The varied tastes and aromas that we experience get associated with our home, our families, and in most cases our homeland. We carry these experiences - embedded in our senses - when we move cities or cross International borders. And then the heart pines for a sight of something familiar, as it begins to recall the good old experiences and yearns to relive the past.
Even when the experiences get difficult to recreate, it is the taste that can be savoured time and again. Dadi ma'schikkior delightful laddoos can easily be recreated in our modern kitchens. The many simple ingredients once associated with our childhood are now getting quirky makeovers. These are ingeniously prepped to suit the contemporary palate and to rake up the nostalgia. In a world of butter cookies and decaf coffee, the sound of flavoured makhanas or wholesome ladoos help break the monotony and fetch solace to the troubled heart.
To celebrate traditional flavours, we've dished out five special snacks that we grew up eating and just can't get enough of even today. These munchies now come redefined in contemporary flavours, bringing to you the best of both worlds.
1. Makhanas
The world of makhanas has been redefined. The chunky foxnuts now come packed in the classic desi gheeroasted and salted version and in many other flavoursome variants. From wasabi, mint, peri peri to even chocolate and caramel flavours, these snacks will strike all the right notes in your heart.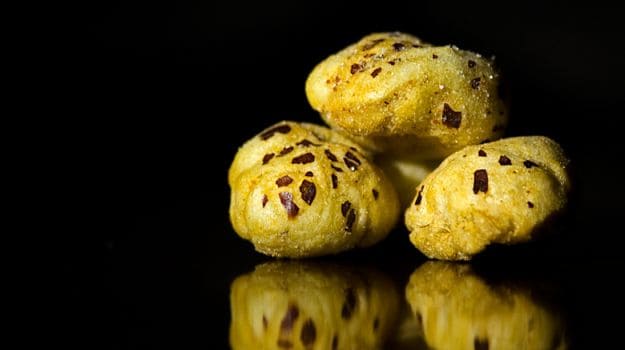 Image via Foodiye

2. Puffed Rice and Wheat
These have been an integral part of the Indian snacking repertoire since ages. From delightful bhel to a quick churmura mix - these go into the making of some of the quickest and best loved street snacks of India. You can now savour them in flavoured versions available in ready-to-eat mixes. Just open the pack and experience the goodness.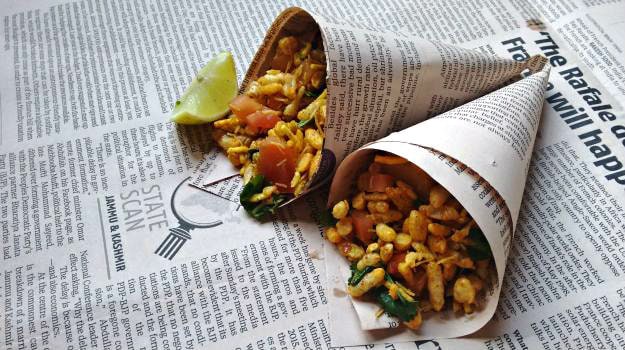 Image via Plavaneeta Borah

3. Jor Garam
Who can ever get enough of chana or moong jor garam? These little munchies are loaded with nutrients and are lip-smacking good. Just toss them in a mix of mint leaves, coriander, finely diced tomatoes, onions and a generous squeeze of lemon juice, and you are good for a quick evening snack. Some even like sprucing it up with chaat masala, tamarind sauce and a dash of mustard oil.

4. Superfood Cookies
Bringing together the world of ancient superfoods and modern day scrummy treats are desi cookies. Amaranth, buckwheat and a range of healthy grains and millets are flavoured with aromatic spices and baked. Give yourself a treat of good health, and your little ones will simply love these new additions at their snack time.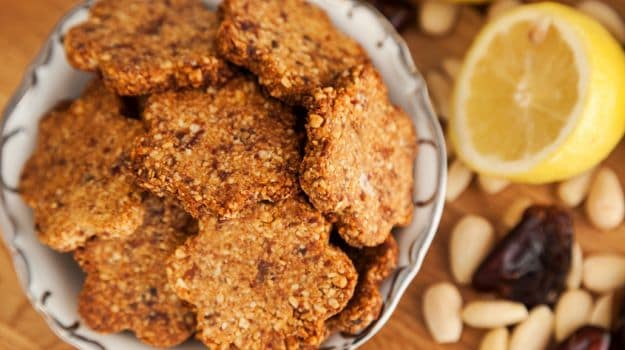 5. Flavoured Nuts and Dry Fruits
Ever heard of paan flavoured raisins? Don't get foxed, there exists a whole new world of sesame crusted almonds, caramel cashews and other delightful combinations that take healthy snacking to a whole new level.