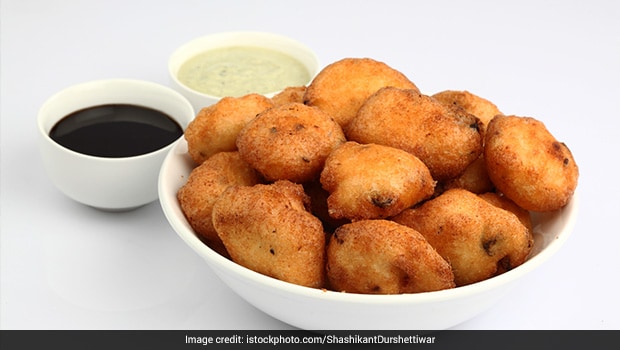 gastronomic family. From kheer to halwa to panipuri, there are so many dishes that are common to different states, but each region has added a distinct taste and flavour to it, representing local eating habits and choices. One such snack is the vada, a savoury fried snack from the indian subcontinent. Different types of vadas can be described variously as fritters, cutlets, doughnuts, or dumplings, the fried delicacy could either be made of pulses, flour or vegetables like potatoes. Vadas go back centuries in time, renowned food historian KT Achaya noted his book, 'A Historical Dictionary of Indian Food', " vadas are fully described even in the Dharma Sutras (800-300 BC) as soaked, coarsely ground and fermented pulses (especially masha or Urad) fashioned into various shapes and deep fried in ghee. Here's a roundup of some of the most popular vadas from the subcontinent that you must try now!

1. Medu Vada

The spongy south Indian breakfast staple may not have caught the fancy of Gordon Ramsay, but it has been the most indispensable part of South Indian households since centuries. Medu vada is prepared using black lentils or urad dal batter and deep fried in oil. This soul satisfying crispy vada dipped in piping hot sambhar with coconut chutney is one treat you shouldn't deprive yourself of.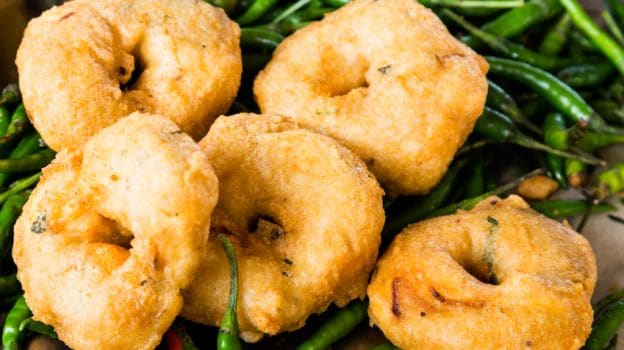 Medu vada is prepared using black lentils or urad dal batter.

2. Rajasthani Mirchi Vada

One of the most popular street snacks of Rajasthan also known as Jodhpuri Mirchi Vada, these vadas are not for the faint-hearted. Made by slicing green peppers and stuffing it with a heart-warming masala aloo filling, coated in besan batter, these deep-fried vadas when served with a tangy tomato chutney or white bread makes for an ideal evening snack for those who like it a little spicy!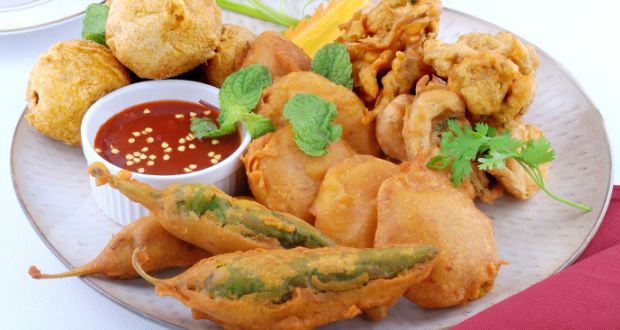 Street snacks of Rajasthan also known as Jodhpuri Mirchi Vada.

3. Kacha Posto Vada

Posto bora is a rare delicacy cooked in the bengali household. These poppy seed fritters are made with poppy seeds(of course), lots of green chillies, maida and fried in Bengal's favourite mustard oil.


4. Vella Vadai

Could be dubbed as India's very own donuts, Vella Vadai are a popular sweet snack from Andhra Pradesh made of rice flour and jaggery. The sweet vadas are a popular tea-time snack.


5. Batata Vada

A perfect snack to munch on when the cravings kick in, this is a hot-selling item on the streets and canteens, across all times and seasons. The Maharashtrian snack is made of mashed spicy potatoes coated in a thick besan (chickpea flour) batter and deep fried till golden. Served with a generous spread of spicy-tangy tamarind and coriander chutneys, and the sprinkling of masala, this is one lipsmacking treat you must not miss, once in Maharashtra.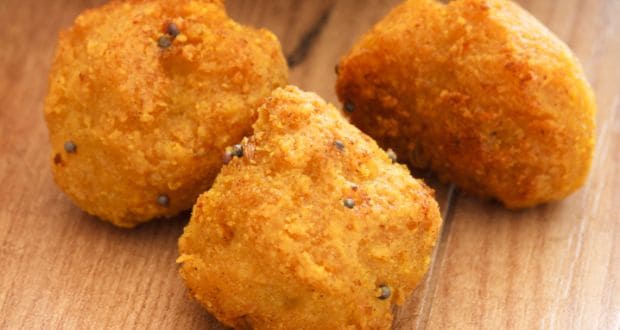 The Maharashtrian snack is made of mashed spicy potatoes coated in a thick besan.

6. Sabudana Vada

The vrat favourite, Sabudana vada is a popular Maharashtrian snack made with tapioca pearls, and a whole lot of spices. Also known as sago vada in the south, the flat patty shaped vada, is also many a times filled with mashed potatoes and coriander leaves.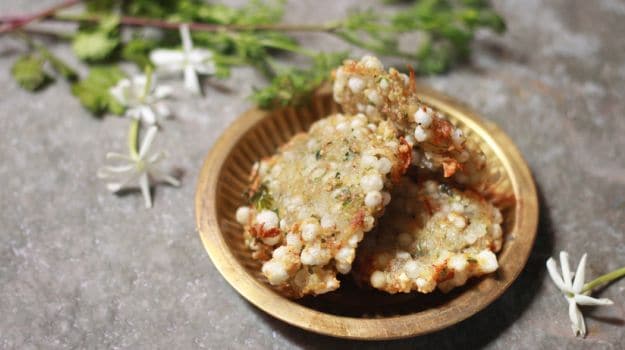 7. Maacher tel-er boda

Maacher tel-er boda or fish oil vadas are Bengal's contribution to the rich family of Indian vadas. Made by the oil derived from any fish Hilsa/Rohu/Katla, the batter of this peculiar vada includes ginger-garlic paste, salt, chopped onion and green chilly, garam masala powder and wheat or rice flour. The deep fried vadas are enjoyed hot and fresh with main course meal.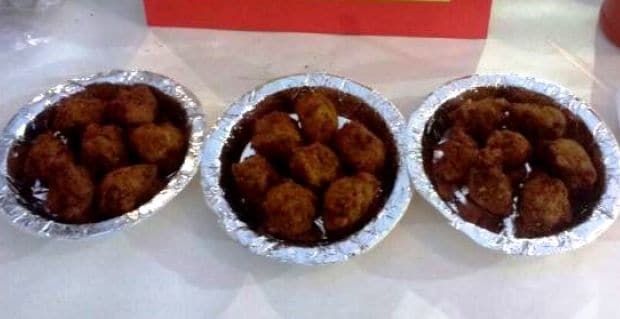 8. Kalmi Vada

Deep fried flour based munchies served with a zesty 'hari chutney'. Kalmi Vada is a popular Rajasthani snack that is made with a variety of lentils such as chana dal, urad, arhar and moong. Served piping hot, kalmi vadas are a powerhouse of flavours.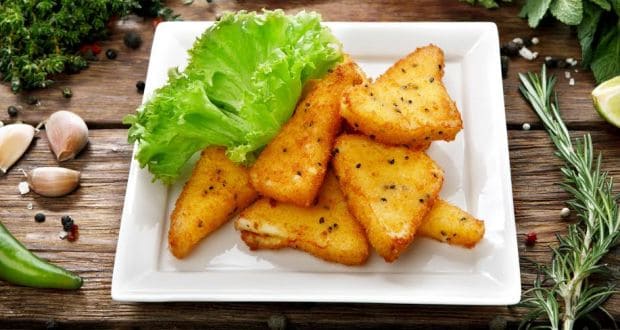 Kalmi Vada is a popular Rajasthani snack​.

9. Masala Vada

Also known as Chana dal vada, these are deep fried fritters made of spicy tur dal mixture. The ground dal gives the vada a beautiful chewy and grainy taste as opposed to the spongy medu vada. The vada is so loaded that it doesn't really require any accompaniments in chutneys or sambars. One of the most loved tea-time snacks of Kerala, masala vada is the perfect treat for the evening cravings. If you go down south you may also find a version in some parts of Karnataka that uses dill leaves to add a distinctive flavour. There's also Keerai (Spinach) Vadai in Tamil Nadu where spinach leaves are used to make the vadas more wholesome and flavourful.


10. Kanji Vada

Kanji vada is a popular local delicacy of Gujarat. Interestingly, Kanji vada is not a vada alone but a combination of vada and its accompaniment. Containing moong dal vadas immersed in tangy mustard flavoured liquid called Kanji or Rai ka paani, this popular street food delicacy is known to boost digestion!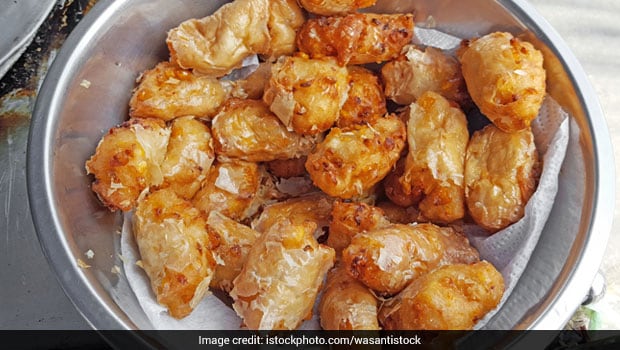 Kanji vada is a popular local delicacy of Gujarat.

So what are you waiting for? Grab one of these mini wonders now and enjoy the regional delicacies of our rich culinary heritage.


India and its rich mélange of food is a celebratory fare, not just because it houses multiple cooking styles and dishes from several states, cities and districts, but also because of the unifying quality of some of these dishes that bring us together as one happy
About Sushmita SenguptaSharing a strong penchant for food, Sushmita loves all things good, cheesy and greasy. Her other favourite pastime activities other than discussing food includes, reading, watching movies and binge-watching TV shows.