2016 seems to have gone by in a blink, and yet when you think about it, so much has happened in the food industry this year. Deviating from its comfort zone, India has in recent years opened itself up to experimentation. Whether one talks about cuisines,
cooking techniques
, presentation, flavour combinations or even the format of a
restaurant
, diners today crave greater variety and look forward to unique experiences. It is this transformation of the Indian diner that has enabled trends to emerge and food to go beyond the curries served in old-style restaurants.
Saying cheers to that spirit, here are 5 food trends from 2016 that we hope to see more of next year:
1. Home Pop-Ups
Perhaps my favourite trend from this year is the rise of the pop-up format (pun intended). Love cooking? Want to share the joy? Open your house for a meal and introduce strangers to the magic of your kitchen. This format has further been fuelled by groups like COMMEAT on Facebook. Alternatively, you could also organise your own pop-up, a la Bohri Kitchen in Mumbai where ex-Googler Munaf Kapadia's very talented mother rustles up a lavish spread in their lovely home in South Mumbai. Usually priced between Rs.1000 and Rs.2500 per person, such pop-up meals include multiple courses and the chance to enter a room full of strangers and leave having made new friends.


2. Produce is King
The spotlight on local produce could not make us happier. As much as we love Norwegian Salmon, this rising trend of going local has us applauding. Chef Thomas Zacharias from Bombay Canteen is often known to head off to local farmer's markets, looking to pick up fresh vegetables of the season and experiment with them. The Table, also in Mumbai, goes a step further and takes inspiration from San Fransisco, propagating the farm-to-fork concept. They grow their own organic produce a little outside the city (in a little acreage called The Table Farm in Alibaug) and thus are able to boast of exceptionally fresh flavours as well as control the consistency of supply. Further north, in the Capital city, Perch Wine & Coffee Bar may have a limited menu, but order any dish and you will go home raving about the quality of the ingredients used.

Look what's made a glorious comeback to Bombay markets-ponkh!And it's headed straight into our Barley & Jowar Salad! pic.twitter.com/bquYpMGYXV

— Chef TZac (@ChefTZac) November 26, 2016

3. Alternative Menu Options
It takes all kinds to make this world. Unfortunately, until recently, menus in restaurants did not offer alternative options. But all that is changing. Whether you are vegan or just health conscious, eateries are celebrating your differences by offering sub-menus to suit everyone. From whole-wheat pizzas to quinoa salads, amaranth cookies to soy milk-based desserts, there is plenty to choose from. This is not just a health movement (though we love that one too!), this is more about inclusion and about going back to our roots. Processed ingredients are slowly (and thankfully) losing their popularity.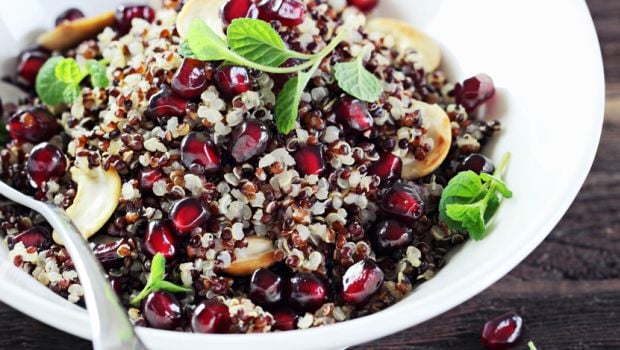 4. Indian Cocktails
Taking 'Made in India' literally, 2016 has been all about cocktails with Indian flavours. Whether it is the Kanji at Farzi Café or the Kahwa and whiskey-based Royal Indian Punch at Ek Bar, this sitar and electric guitar's jugalbandi has us wanting more. 'Banta' was big in Delhi this year, with lots of resto bars offering cocktails in the all-familiar banta bottles (think aam papad or kala khatta flavour).

5. Gourmet Food at Your Doorstep
While the food tech industry may have seen ups and downs, consumers rejoiced with the multitude of food delivery options that suddenly opened up to them. No more did we have to order only from the nearest restaurant. With apps like Swiggy, Food Panda, Zomato and many more, the options available for home delivery suddenly went exponential. Know what we love the most? The fact that you can order a single plate of chaatfrom the famous sweet shop (that you could never make it to) or even a box of freshly rolled Spicy Salmon Sushi. From street food to gourmet delicacies, everything is available literally at your doorstep!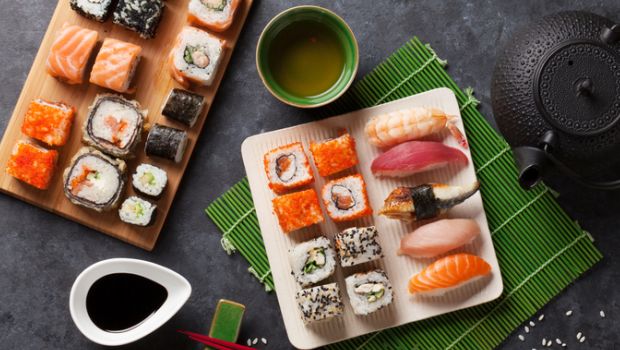 These are just a handful of food trends from 2016 that we love and want to see more of. The wish list, however, remains long. We love the idea of food trucks (though we're not ecstatic about the options available yet) and would love to see licensing opening up to allow them to flourish. Alfresco dining gets a big thumbs up from us too, regardless of how we may huddle right next to the heater in Delhi's freezing winters. And as this year wraps up, we're just thankful for the delicious food that has been on offer in 2016 and hope that restaurants continue pushing the envelope and bringing more exciting experiences our way. Cheers!