Snacking maybe everyone's favourite thing but if it involves spending hours in the kitchen to stir up
delicious treats
, then it's a spoiler. And if it's a game night, the last thing you would want to do while the others stay glued to the screen, is sprinting between the kitchen and the TV room. Therefore, for times like these, it calls for
smart recipes
that can be rustled up within minutes. Here's a list of seven popular
appetisers
that take all of 10 minutes to be prepped and served.
1. Crackling Spinach
This has got to be the best way to eating leafy veggies. Sizzling and crisp, this popular Chinese treat often accompanies spicy corn kernels or stir-fried meat preparations. On its own too, it makes for a great snacking option. All you need to do is take freshly shredded
spinach
and deep fry them until crisp. Then, heat a little sesame oil in a pan, add chopped ginger, sesame seeds and seasonings, and cook until fragrant. Switch off the fame, tip in the spinach, mix everything well and serve immediately.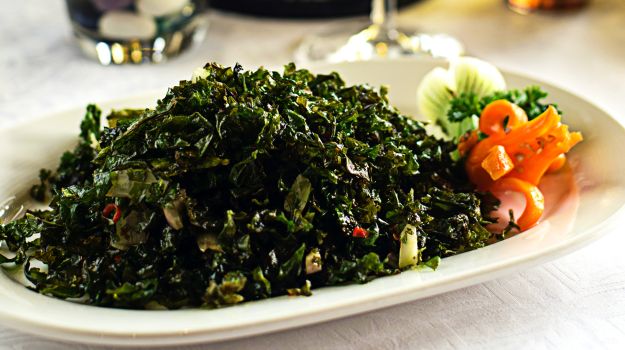 Potato wafers are passé. Give it a healthy spin by using nutrition loaded, seasonal veggies such as lotus stem. Besides, it is easy to make and looks stunning on the plate.
Lotus root
or
kamal kakadi
is widely used in
Asian cuisines
and known to be a good source of dietary fibre. The flesh of the root is crunchy, with a mild sweet flavour almost similar to water chestnut. When cut into thin slices, it reveals the air canals, forming
circular patterns
. Toss the slices in salt and cornflour, and deep-fry until crisp. You can use a mix of spices like chilli flakes, oregano,
za'atar,
etc. to build up flavour.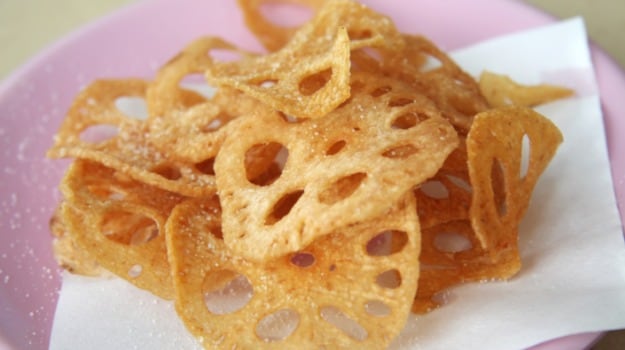 An all-time favourite, it is probably one of the best ways to enjoy the flavour of fresh prawns. Acclaimed chefs say that the secret in this recipe lies in the
dressing
. Traditionally, it is made of mayonnaise, tomato ketchup and Tabasco. Some like to add a little Worcestershire sauce, lime juice and brandy as well. Throw in a mix of fresh, shredded greens and you are done!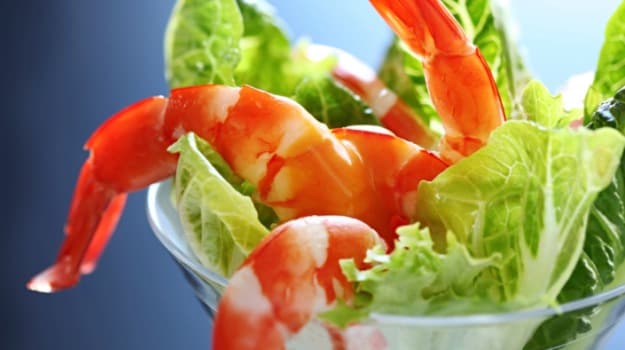 If you are a firm believer of the fact that bacon makes everything taste good, then this tempting
appetiser
will score high in your divine list. The smoky flavour of bacon teams extremely well with the sweetness of dates and the richness of
cream cheese
. It is popularly known as 'devils on horseback' and considered to be a traditional Christmas snack.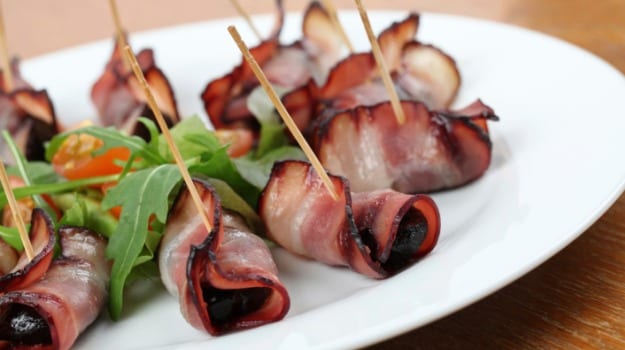 Fritto misto is an Italian favourite where pieces of meat,
seafood
and vegetables are dipped in batter and deep-fried in olive oil. You can pick veggies like baby corns, pumpkin, carrots, beans or any leftover greens in your refrigerator to create this snack. Sprinkle some spices on top and serve it with interesting dips like honey mustard sauce, garlic
mayonnaise
or sweet chilli sauce.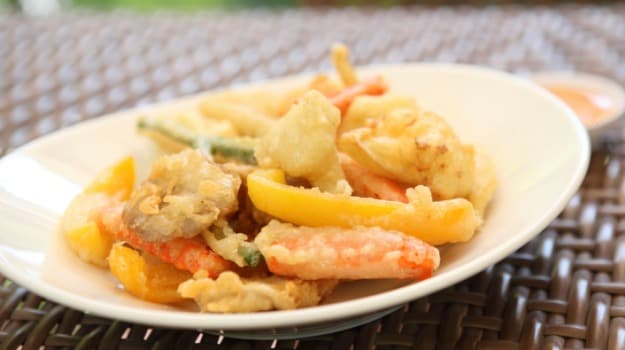 A guaranteed hit with the kids, this cold appetiser comprises
hard boiled eggs
stuffed with a mixture of the egg yolks, mayonnaise and mustard. Over the years, there have been many variations to the original recipe such as the use of caviar, anchovy, pickled veggies and
sour cream
, to name a few. You too can go all out and add your favourite ingredients. For an extra crunch, top the eggs with microgreens.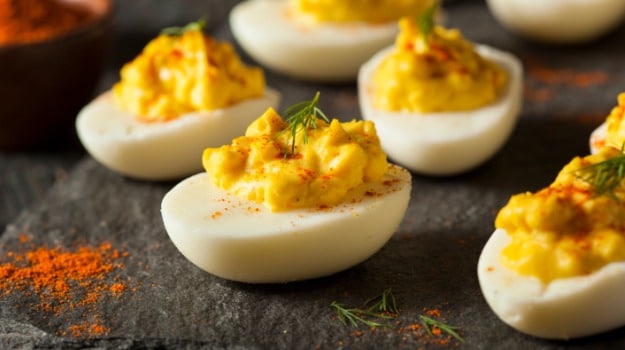 Crisp toasts always work wonders as an appetizer. And when it comes topped with delicately flavoured prawns, they are hard to resist. This popular Chinese dim sum topped with sesame seeds is best when served with
sweet chilli sauce
. You can cut the bread slices into circular discs or triangles. Add a spoonful of chopped
kaffir
lime to the prawn mixture before frying; it'll impart a lovely flavour.