The lush greenery, stunning backwaters, and peaceful beaches are just a few of the images that come to our mind when we say Kerala, but the state has so much more to offer. And if you are a foodie, then nothing better than it! Kerala's food is renowned for its liberal use of spices, coconuts, and locally grown veggies. This cuisine has a wide spectrum of flavours, from hot and sour to mild and sweet. So, if you also want to try Kerala cuisine, here we bring you some easy-to-make street foods from the region that can be made at home. Check out the recipes below:


(Also Read: Kerala Egg Roast, Kerala Fish Fry And More: 7 Lip-Smacking Non-Vegetarian Kerala Recipes)
Here Are 7 Street Foods From Kerala
The Malabar Parotta, is a type of thick and fluffy flatbread. The Malabar Parotta typically has an egg inside it. The majority of street food vendors and other eateries in Kerala sell this soft and delicious parotta. It is a popular street food that you should surely try!
Thin and crispy banana chips are a favourite of many people. Banana chips' exquisite flavour draws in both locals and tourists. While you can find packets full of these at many places, making them at home gives a different satisfaction.
The banana fritters are a traditional favourite snack among the Keralaites. They are crispy, and delicious, and you can't eat just one! All it takes to make this snack are ripe bananas that have been dipped in flour and fried.


(Also Read: Ela Ada: The Kerala Special Dessert That's Not Only Sweet But Super Healthy Too)
4. Fish Fingers
Kerala has a wide variety of fish-based meals that are well-liked. Fish fingers are a big hit with the locals. The majority of the time, it is eaten as a snack and is made using fish, flour, and flavourings. If you want, you can spice it up with more masalas or serve it with chutney.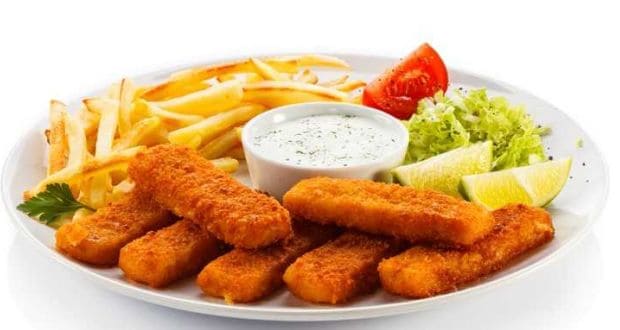 Appam is very delicious despite its simplicity. It is typically eaten with stew and a variety of curries, the majority of which have a strong coconut and spice flavour. The appams are comfort defined in every bite.


Since mussels need to be cleaned out, this mussel stir fry requires more preparation time, but the wait is worthwhile. The mussels are cooked in a mixture of coconut milk, grated coconut, shallots, garlic, chilies, turmeric, and garam masala.
This little steaming dosa is one of the most well-liked street snacks in Kerala. This is a steam-cooked, healthier version of the dosa that is typically eaten with coconut chutney. It has a fluffy consistency and is delicious to have!


So, if you want a flavour of Kerala at your home, do try these recipes!