NDTV Food | Updated: July 03, 2018 16:48 IST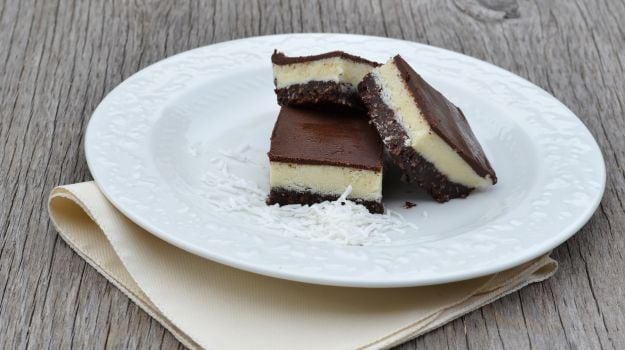 Along the Atlantic coast, seafood and dishes derived from English traditions are common. In Quebec, favourite foods come from the area's French heritage. And did you know: Quebec is the largest producer of the ubiquitous maple syrup in the world? It accounts for about 75 to 80 per cent of the supply, making Canada home to maple everything - cookies, bacon, candy…

Here's a list of the 8 foods that are Canadian through and through.

1. Poutine

Probably the single most famous "Canadian food". Poutine originated in Quebec in the 1950s, and has been the star attraction of Canadian cuisine since. It is basically French fries generously slathered with gravy and cheese curd, but has been adapted in many weird yet wonderful ways. From gourmet versions with foie gras and shredded turkey to cheesy lobster and butter chicken (believe it or not).(Buy exotic gourmet ingredients at affordable rates here)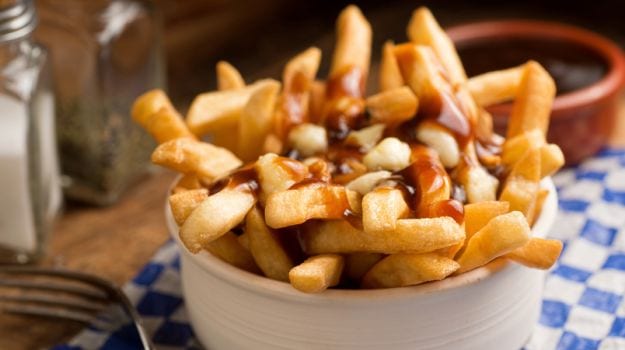 2. Butter Tart

Delicious! A flaky pastry shell oozing with butter and raisins. Depending on the chef's preference, the butter tart can skew either gooey or semi-solid, and can even be spruced up with walnuts or pecans for added crunch. This delicious dessert dates back to the early 1600s and can satisfy the most discerning sweet tooth.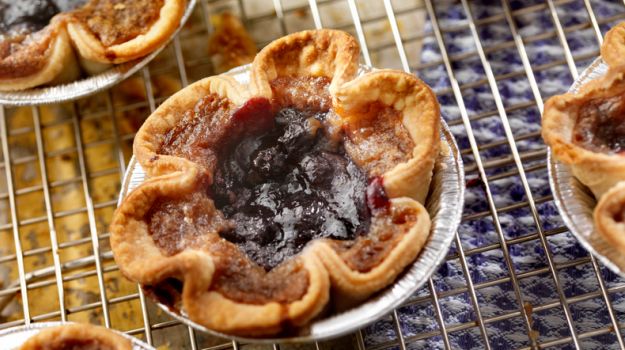 3. Beaver's Tail

This Canadian delicacy is actually just deep-fried dough, covered in sugar and cinnamon. The fried dough is stretched to look like beaver's tail, and can be topped off with magical add-ons like caramel, Nutella, bananas, crushed Oreos, berries and whipped cream. It is the eponymous dessert from BeaverTails Pastry, a Canadian institution since 1978. Even President Barack Obama stopped for one when he visited Ottawa in 2009.




4. Pâté Chinois

Similar to the Shepherd's pie, Pâté Chinois contains layers of meat, creamed corn and mashed potatoes. It's good old-fashioned comfort food for Canadians, and it's very easy to make.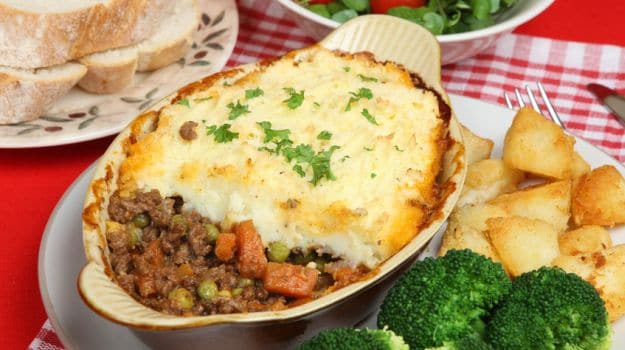 5. Nanaimo Bar

These ultra-sweet bars consist of a crunchy base made with Graham cracker crumbs and chopped nuts, a custardy middle center, and a chocolate topping. It requires no baking, and is actually named after the West Coast City of Nanaimo, British Columbia. If you're not a fan of custard, you can even spruce up the center with mint, peanut, mocha, maple mousse.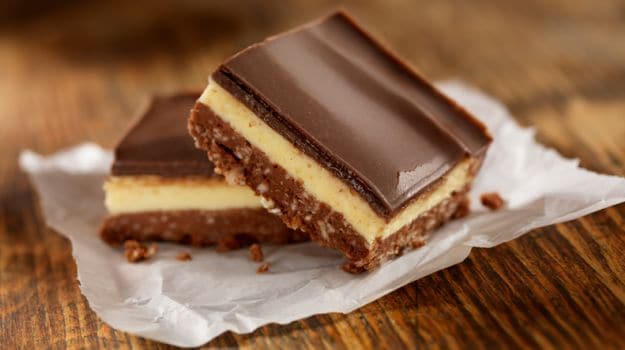 6. Figgy Duff

This delectable Newfoundland dessert has many variations, but it is traditionally made with flour, butter, sugar, cinnamon, molasses and raisins. It surprisingly has nothing to do with figs, but since raisins were referred to as figs in many parts of the province - the name fits (sort of). It actually resembled the British Spotted Dick Pudding which is made with dried fruit as well.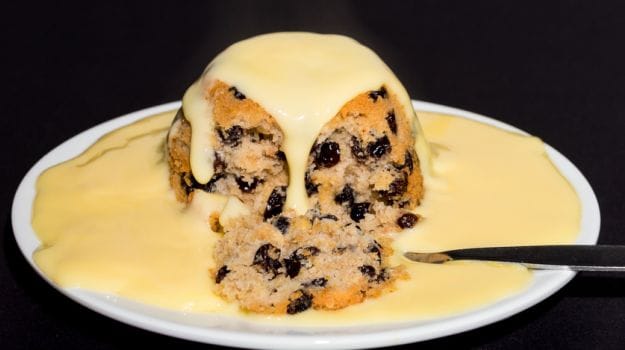 7. Caesar

A Caesar or Bloody Caesar is basically the twisted cousin of the Blood Mary that ditches tomato for Clamato i.e. a blend of tomato and clam juices. Legend has it that when Walter Chell served this boozy brunch staple at The Westin Hotel in Calgary, a British customer exclaimed, "That's a bloody good Caesar"! And the name stuck.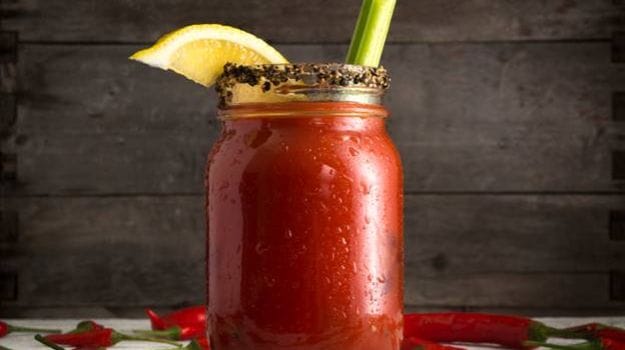 8. Tourtière

This traditional Québécois double-crusted meat pie is a Canadian Christmas special, but there's a good chance French Canadians eat it all year long too. It's packed with a combination of pork and veal, but in Montreal tourtière is usually made only with finely ground pork and seasoned with cinnamon and cloves. Comfort food at its best.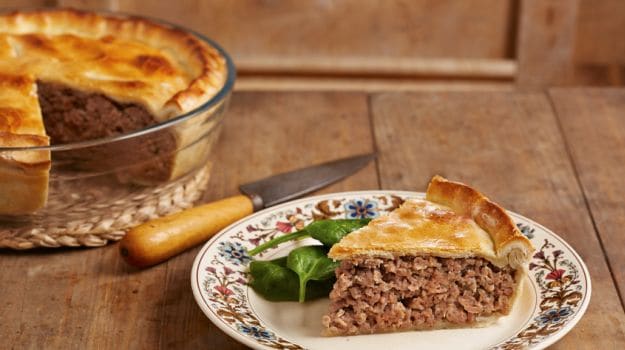 It is quite a challenge to define the cuisine in a multi-ethnic country like Canada. The best that comes to mind is a hot cup of Tim Horton's or poutine, perhaps. Canada is the second largest country in the world and its food has actually been shaped by the many immigrants that have made it their home. The cuisine here still carries hints of colonial influences of England and France.