Kalyan Karmakar | Updated: October 17, 2017 12:43 IST
Bhai Dooj, Gujarati New Year and sometimes add a day or two bring in the weekend too. This is time to distribute bakshish, bonus and dry fruits too.

With time I made lots of friends in Mumbai and then came across a Diwali phenomenon that I was not familiar in the Kolkata that I had left behind - house parties and not just card parties. I am talking about general get-togethers, where one would meet at someone's place over drinks and kebabs and biryani from a handi that would always follow drinks. I'd usually cook mutton curry among other things on these nights as that's the Bengali dish of choice for the Kali Pujo which falls in the same period as Diwali.

I've come across folks in Mumbai who offer interesting catering options for times when one wants to outsource the cooking or offer something different to ones guests. Some are professional caterers, some home chefs (people who cook out of home and retail the same) and there are many restaurants who offer this too. Some supply crockery or service as well which lets you put your feet up and enjoy the party. I thought of sharing some interesting catering options here for those who are in Mumbai and are looking for catering options this Diwali. The ones I am sharing offer regional food from across the country and might give you some ideas on what to do for parties at home.1. Pathare Prabhu

To get a bit of the local Mumbaiyya flavour, you can get in touch with Bimba Nayak. Bimba belongs to the Pathare Prabhe community. They are considered to be one of the earliest settlers of Mumbai and trace their origins to Rajasthan. Bimba makes Diwali 'faral' (snack) items typical of her community for the occasion. She makes 700 odd fresh Karanjis or stuffed fried puff pastries every day during the season. The Pathare Prabhu version of karanji doesn't use jaggery as a sweetener unlike that made by most Maharashtrians, says Bimba. Sugar is used instead. Of the three types of karanji that she makes, one is made with a stuffing of freshly grated coconut and another with dudhi (bottle gourd) halwa with saffron and dry fruits added in them. There is also a non-vegetarian karanji that she makes. This is called shingdi and is stuffed with mutton keema. You can get chaklis made by her too and various types of freshly made laddoos including one made with churma. This faral is usually given to folks who come over during Diwali. As a non-Pathare Prabhu, I feel that these dishes make for interesting party starters and dessert options too.

Contact:Bimba Nayak, Prabhadevi - +91 98331 21884

(Also read: What Goes into Making The Perfect Maharashtrian Faral for Diwali)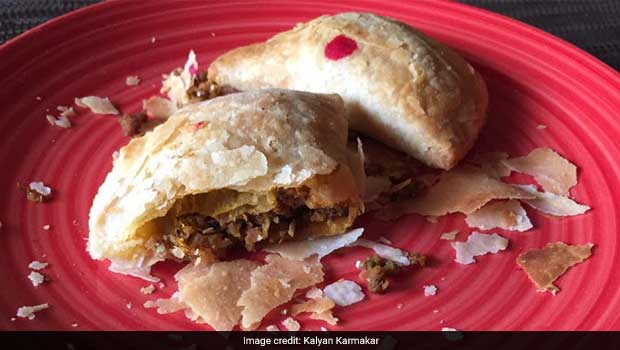 Shingdi stuffed with mutton keema.

2. Parsi Vegetarian

You could try some Parsi food for some more of the local Mumbai flavour and vegetarian too this Diwali. Well, there are vegetarian Parsis too unlike what popular images of Patrani Fish and Mutton Dhansak loving Parsis would suggest. There is a Parsi Vegetarian and Temperance Society too. Given that many in Mumbai might be vegetarian during the Diwali season, Kurush Dalal and his wife, Rhea Mitra Dalal who run the catering outfit Katy's Kitchen, offer Parsi vegetarian meals for Diwali. This menu is their tribute to Kurush's mother, the late Katy Dalal. 'She loved vegetarian food and thought Parsi Cuisine had so much vegetarian stuff to showcase and that the Mumbai Parsis had forgotten this completely!' Kurush told me.

Parsi cuisine is an eclectic one and the vegetarian food has a mix of local west coastal Indian, especially Gujarati, influences with memories of Iran thrown in too. Our family favourites from the vegetarian menu of Katy's Kitchen are the Ravaiyya (baby brinjals cooked in a green patrani machhi like chutney), Vegetable Pulao Dar (pulao with dhansak dar sans meat), Ishtoo (a sweetish mixed vegetable dish) and the Kebabs. Kurush recommends the Khaman Pattice (croquets) too.

Contact:Katy's Kitchen - Kurush Dalal: ‭+91 98201 36511‬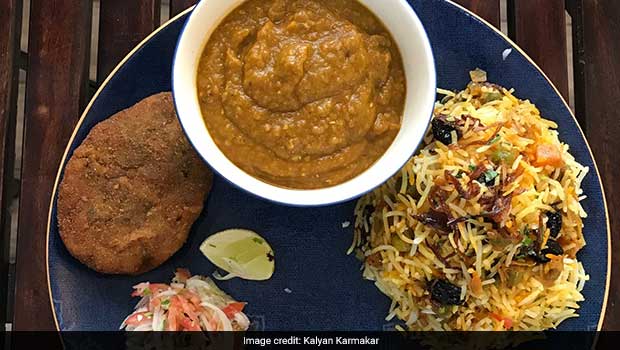 You could try some Parsi food for some more of the local Mumbai flavour​.

3. Kathiawadi Fare from Gujarat

My favourite Gujarati restaurant in Mumbai, Soam, offers catering options too and this can be even at just a 6-hour notice provided you order dishes from the restaurant menu. They are running a Kathiawadi festival right now which offers delicious food from this arid region of Gujarat. Some of my favourites from this menu includes the Sev Tomato, Kanda Gathia Nu Shaak and Chopra Parathas. You should also try the Lasaniya Ringna Batata (baby potatoes and aubergines) and Chopda (lachha) Paratha. While winter is yet to come, Soam is already offering Undhiyu too as they have sourced the ingredients for making it specially from Surat says Pinky Dixit Chandan of Soam.

Contact:Soam, Babulnath - +91 22-23698089

(Also read: What Does a Kathiawadi Thali Have?)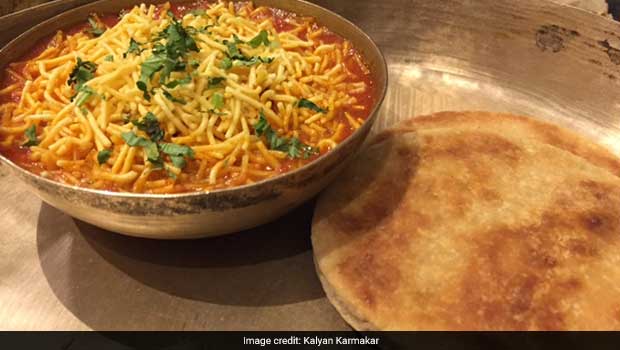 Sev Tomato with Chopra Parathas at Soam.

4. Marwari Herbivores

Herbivore is a vegetarian food supply outfit run by Bela Gupta, a Marwari. She has traveled across the world in her earlier days as a corporate jet-setter and collected recipes from different places she visited and from her neighbours too. These recipes have found their way into the herbivore fare. Her company has the capability to do full service parties too with crockery and cutlery. Her menu is an interesting mix of Indian innovations such as Rajma Galauti Kebabs, Amritsari Hummus and Amritsari Chhole Samosas to more traditional fare such as Sindhi Kadi and Tuk that rub shoulders with Burmese Khow Suey and Mexican Burrito and Green Thai curry representing stories of her international travels.

Contact:Shweta 7400207299, Rameez 9821573461 and Bela 9821024405


5. Punjabi Ma ke Haath ka Khaana

There are lots of non-vegetarian options too for Diwali parties in Mumbai. For good old Punjabi fare you could look at Khane Khas which is the favourite of many of us who live in Bandra for simple and home-like and yet tasty food. They deliver food for parties across the city and are in demand during Diwali. My favourites from their menu are Tandoori Chicken, Jeera Chicken and the Black Dal. Hardeep Chaddha, co-owner of Khane Khas, says that their roomali roti wraps are popular during Diwali card parties that you can enjoy while playing cards. My mother-in-law loves their paneer bhurji wrap.

Contact:Khane Khas, Bandra - ‭+91 22-26004605‬ ‭+91 22-26006970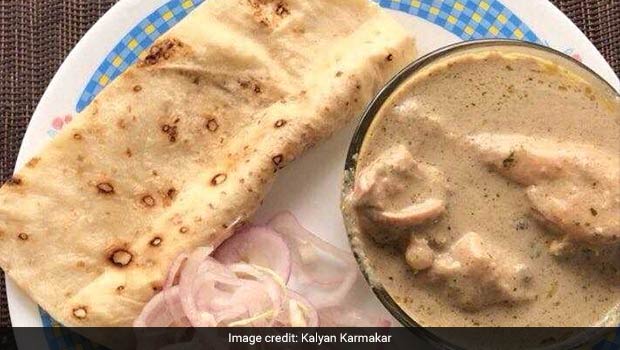 There are lots of non-vegetarian options too for Diwali parties in Mumbai​

6. Memories of Sindh

You could also try out Sindhi food this Diwali. Sindhful at Khar, a mom and son run Sindhi food delivery place, does catering orders too. The food is a bit high on oil and spice levels. They do taco-sized Dal Pakwans which are easier to eat in parties and don't fill you up unlike the larger traditional Pakwans (deep fried maida discs). Sindhi Kadhi and Bhuga Chawal (a sort of pulau) are popular party orders. They offer combos of chicken keema, keema pattice,chhole patticeand pav which work well for bulk orders in terms of costs.

Contact: Sindhful - 02226044477 02226044433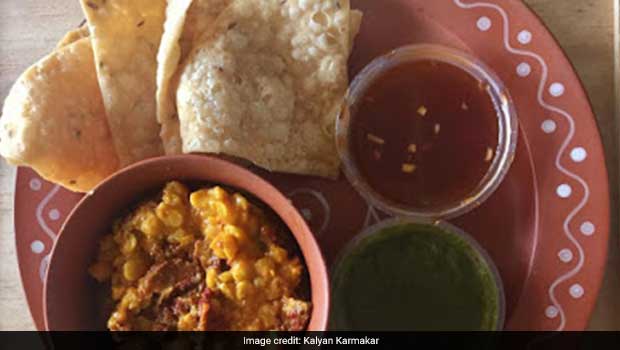 You could also try out Sindhi food this Diwali.​

7. Some Bengali Pampering for Bhai Phota

Talking of Bengalis, Ananya Banerjee is going to spend the Diwali season cooking Bengali festive dishes with the help of her cook whom she trained when she moved to Mumbai and her driver who pitches in to help in the kitchen in her beautiful house in Sewri when there are big catering orders. I am more passionate about cooking than playing cards,' she said when I asked her about her Diwali plans.

Ananya's menu has many festive favourites including starters such Chops (mutton, fish and veg), Mutton Shingaras, Radha Bollobi, Koraishooti Kochuri, Alur Dom, and main meals such as Chingri Posto, Doi Maachh, Kaatla Kalia, Doi Mangsho, Kosha Mangsho and pulao. For desserts, slightly innovative dishes such as Notun Gurer Flan and Gondhoraj Cheesecake and traditional stuff such as Patishapta and Chhanar Payesh are recommended. She is one of my favourite Bengali home chefs in town.

Contact: Ananya Banerjee, Siwri - ‭+91 98204 00222 min order Rs 2,000‬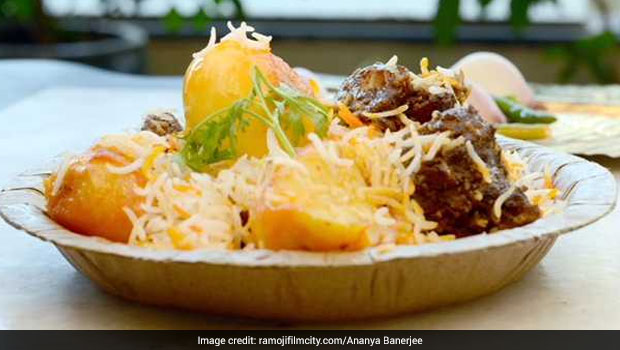 Ananya Banerjee is going to spend the Diwali season cooking Bengali festive dishes​

8. A Taste of Assam

Also from the East, but even less commonly available than Bengali food in Mumbai, is Assamese food. There is now an outfit called O' Tenga in Andheri set up by Joyee and Priyangi who offer home cooked Assamese meals and do catering orders too and which I plan to try out. I asked them about which would be some of the popular Assamese dishes from their menu to try out on a festive occasion and this is what they suggested: Narikolor Roxot Maas (Fish cooked in coconut milk), Chicken Chilli Fry (A dry chicken dish cooked with Bhut Jolokiya), Bengena Koni Pitika (Fire-grilled brinjal cooked with eggs), and Payox (A traditional Assamese rice pudding with a secret ingredient).

Contact: O' Tenga - 9619518938 or 9833962210

9. How about a Bohri meal?

Another novel experience to try this year could be the food from Munaf Kapadia's The Bohri Kitchen. The home pop-up establishment, which features his mother, Nafisa Kapadia's cooking, has now ventured into outdoor catering too. For large orders they can replicate the Bohri thaal experience at people's homes with full service and for smaller orders they deliver the food directly after consulting you on what to order and how much to order. Their Raan in a Kaju Gravy is quite a hit and Bohris have a number of interesting starters such as Russian Pattice. They have their own version of thebiryani too which features potatoes as does the Kolkata one.

Contact: Bohri Kitchen, Colaba, Munaf : +91 98199 08095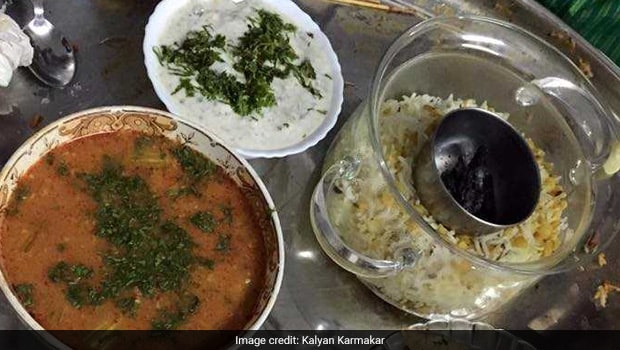 Bohri Kitchen has their own version of the biryani which features potatoes as does the Kolkata one.

So, there you are, a sample of the beautiful regional diversity that Mumbai offers to celebrate Diwali with your friends and family and that too in the convenience of your own home. As you can see, we definitely have many delicious reasons to get excited about Diwali in Mumbai.

Notes:

1. All establishments mentioned in the article prefer at least a day's notice for catering orders. Restaurants such as Soam and Khane Khas can do so with half a day's notice too
2.Each establishment mentioned here offers delivery across Mumbai. Please get in touch with them directly to know more about minimum order quantities. Delivery charges might be levied depending on whether the order has to go beyond their radius of operation.
3.The establishments mentioned are happy to talk to customers on the phone and guide them on what and how much to order. Quantities can be decided basis per person rate or by kilo
4. Some have minimum order quantities for deliveries eg, Ananya Banerjee (Rs 2,000)


About the Author:

Kalyan loves to eat and he loves to talk about all that he eats. His wife urged him to start writing about it, otherwise she would have to hear it all. He blogs as 'finelychopped' and is the author of The Travelling Belly published by Hachette Publications.

Disclaimer:

The opinions expressed within this article are the personal opinions of the author. NDTV is not responsible for the accuracy, completeness, suitability, or validity of any information on this article. All information is provided on an as-is basis. The information, facts or opinions appearing in the article do not reflect the views of NDTV and NDTV does not assume any responsibility or liability for the same.


Soon after I moved to Mumbai twenty years back, I realized that Diwali is to Mumbai what Durga Pujo is to Kolkata. Offices in Mumbai give the longest break of the year at this time as they combine Diwali,