How to Eat Dal Pakwan, the Sindhi Breakfast of Champions
Kalyan Karmakar | Updated: January 28, 2016 14:03 IST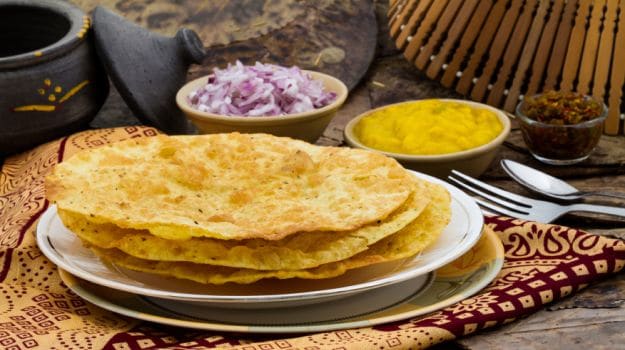 When I was in high school in Calcutta, I was in a section which had a higher proportion of non-Bengali students than the other sections. The beauty of this was that I was often introduced to dishes from other communities through the lunch boxes of my classmates. That's how I had my first taste of an utthapam, thanks to a Malayali classmate and of Shammi Kebabs through a UP Muslim whose family owned an old movie theatre in Kolkata.

I would also invite myself over to my friends' houses to try out the food they ate at home. The results were my first taste of shreekhand in a Maharashtrian's home, khakra in a Gujarati's house and freshly made soft dosas in the house of the resident Tamil Maths genius.
One day I had gone over to a Sindhi classmate's house to pick up some homework. He told me to join his family for lunch. He explained that the Sindhis have a custom according to which anyone who comes home during meal time is asked to join the family for the meal.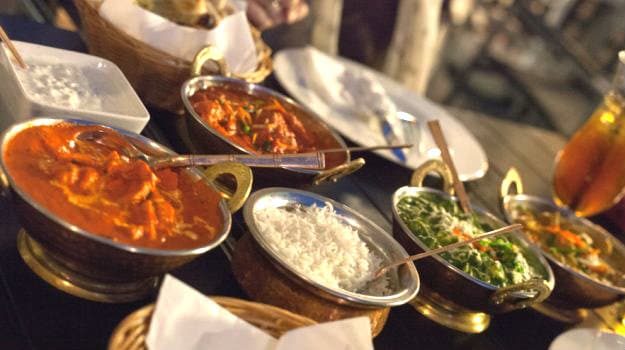 I remembered this wonderful story when I moved into the neighbourhood of Khar in Mumbai a few years later and rented our first apartment in Mumbai. Khar has a high proportion of Sindhis. A community which migrated to India from the Sindh region in Pakistan during partition. Our landlord then, a fairly cheerful gentleman, was Sindhi too.

Opposite our house was a sweet shop called Tharu.

One day I stepped into Tharu's to check out the sweets. The sweets looked pretty different from what I was used to and were expensive too though the shop looked pretty basic. Over the next few weeks I noticed that Tharu's would get pretty crowded for some reason on Sunday mornings.

I mentioned this at work one day when a Sindhi colleague explained that Tharu is a Sindhi sweet shop. That it was famous for selling a Sindhi breakfast dish called Dal Pakwan on Sunday mornings. The next Sunday I decided to ditch my usual Sunday breakfast of fried eggs, sausages and toast and got home a serving of Dal Pakwan from Tharu.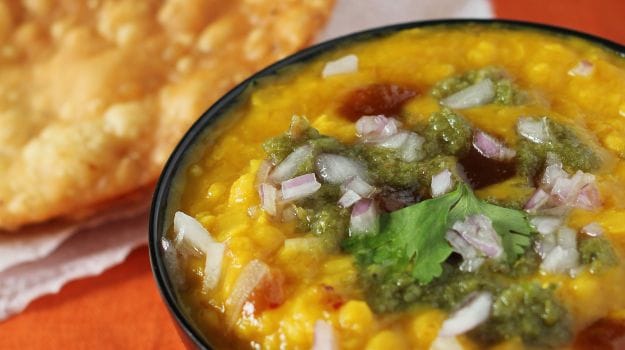 Image credit: Alka Keswani

I opened the paper bag that they gave me at Tharu and saw that there was a very crisp and thick, refined flour-based deep-fried flat bread and a pale yellow-coloured dal packed along with it. There was a packet of chutney too and some chopped onions. I discarded these and sat down to eat the dal (lentils) and the flat bread.

The taste of the dal seemed familiar and then I realised that it used the same Bengal gram that is used in our Bengali Chholar Dal. One of my favourite Bengali dishes is the Chholar Dal my granny would make with luchi. Luchi is a refined flour or maida-based bread too but unlike the pakwan, which was solid and dense, is light and airy.

The dal, in this case,turned out to be rather bland and the pakwan tooghee soaked and I didn't take much to the dish.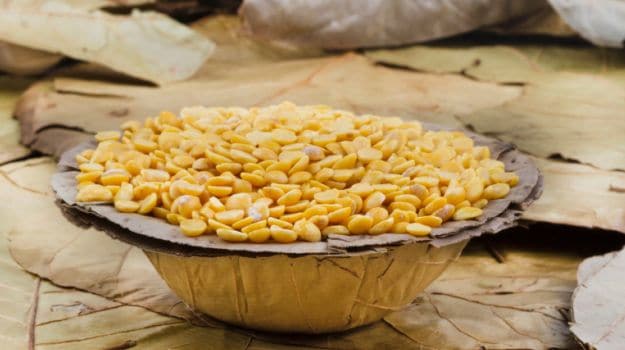 Years later I met Alka Keswani who writes the vegetarian Sindhi blog, Sindhi Rasoi. I told her how I was a bit underwhelmed by my Dal Pakwan experience. Which is when she explained that I had eaten it wrong!

Alka told me that I should have added the chutney to the dal instead of discarding it! She explained that the dal is intentionally lightly flavoured with just a bit of turmeric, hing (asafoetida), cumin and occasionally green chillies. The dal is kept mild as the fried flat bread, the pakwan, is very heavy. The dal is meant to complement it and not compete with the pakwan for attention.

This is different from the Bengali Luchi-Chholar Dal combination where all the flavours lie in the dal.
The chutney in Dal Pakwan is made with fresh coriander, chilli and tamarind, Alka explained, and has to be added to the dal to pump up the flavours. The final dish had to be topped with the finely chopped, raw, red onions, which I had junked.

The perfect bite of Dal Pakwan apparently involves the coming together of the indulgent crunch of the pakwan, the soothing wholesomeness of the dal, the fiery tang of the chutney, and the pungent kick of the raw onions – a contrast of textures, flavours, and colours. This is the sort of thing we watch acclaimed international chefs tell us in food shows shot abroad.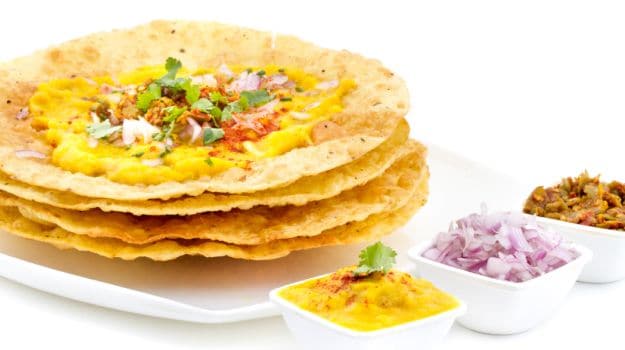 The irony is that it's all there in this dish that has traveled across the Indian sub-continent.

Note: Apart from Tharu, you would also get this Dal Pakwan on Sundays in places such as Chandru's in Andheri and Vig in Chembur in Mumbai or like me you can try asking Alka to use the recipe taught to her by her mother to make you Dal Pakwan.

About the author:

Kalyan loves to eat and he loves to talk about all that he eats. His wife urged him to start writing about it, otherwise she would have to hear it all. He blogs as 'finelychopped' and is the editor at large for the India Food Network.

Disclaimer:

The opinions expressed within this article are the personal opinions of the author. NDTV is not responsible for the accuracy, completeness, suitability, or validity of any information on this article. All information is provided on an as-is basis. The information, facts or opinions appearing in the article do not reflect the views of NDTV and NDTV does not assume any responsibility or liability for the same.