Cocktails On Trend: What's Shaking Up in the Bars?
Anoothi Vishal | Updated: September 29, 2017 18:16 IST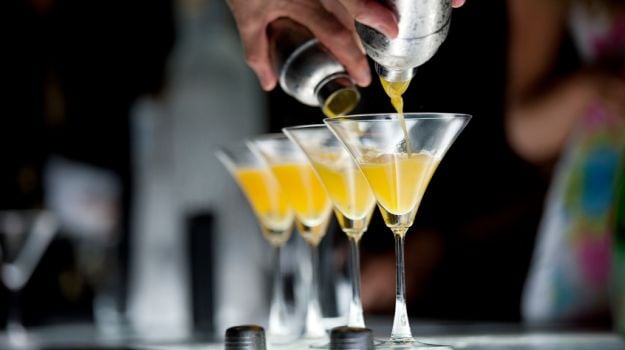 So, what are the cocktail trends the world over? Gin bars have been reinventing the image of the liquor for a while now—from the staid old maid's drink to something fashionable and quirky. Fresh has equally been on the map, with mixologists tending to their own herb gardens, mixing up fresh wholesome vegetable juices usually associated with detox diets into spirits. Special barrel-aged whisky marked out for individual bars has been defining cocktail chic too in places like San Francisco; rubbing shoulders with bottled cocktails or drinks on the tap, which too command a premium, despite sceptics.

And, then, of course, at the other end of the spectrum are drinks that fancy up familiar flavours, turning comfort food into Mixology. At Purl, a cocktail bar in London, for instance, one of the best known cocktails has been one that comes with powdered Nutella on the side. The use of liquid nitrogen to enhance the drinking experience is not new, of course. But last year, it was Nutella powder created using molecular gastronomy that caused quite a stir. It was one of those "with it flavours" that seemed to appear everywhere, particularly in trendy European outlets. And at Purl, it accompanied Bacardi Carta Blanca, sherry and blackberry flavours.
In India, do we have such exciting or awe-inspiring drinks yet? That is a question that cocktail lover may well ask. Bars and the drinking culture have changed inexorably in the last 3-4 years and instead of being fixated on whisky, younger Indians are now experimenting with their drinks like never before. Mixology has come of age and invariably everyone who goes for a night out in town – including the gents – try several new ones without having to necessarily stick to boring regular mojitos (though to find the perfect one may still be an achievement that may have eluded you).

(10 Best Cocktail Recipes)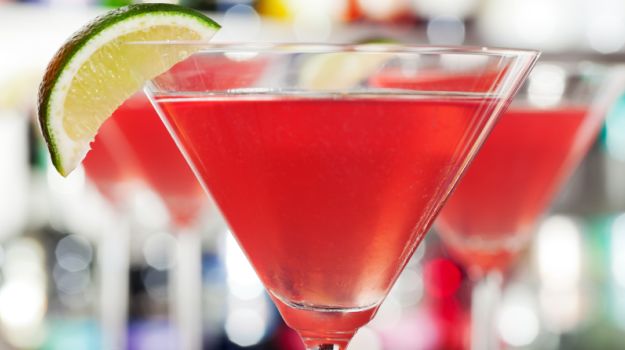 We have even got over the Cosmo fixation; most standard bars now do know what a frozen classic Margarita is, and even if sickly sweet drinks continue to sell, much more sophisticated offerings are being proffered. If there is one cocktail that seems to have become the darling of the swish set, it has to be the Old Fashioned.

Classic, prohibition era cocktails like the mint julep and takes on them have been trending as well. But amidst all this, Asian inspired cocktails are doing quite well too. It could be because of the burst of Asian food in our midst. Or, because the flavours—fresh, hot—do well with the Indian palate in general. Whatever be the reason, we are not complaining. From sugarcane juice (fresh pressed) in your drink to kaffir lime and much more, Asian-inspired cocktails are our darlings.

So what are we drinking this season? Quite a lot, but here are some of those hidden secrets that your favourite restaurants make but do not necessarily tell you about!

(What Does Your Favourite Cocktail Say about You?)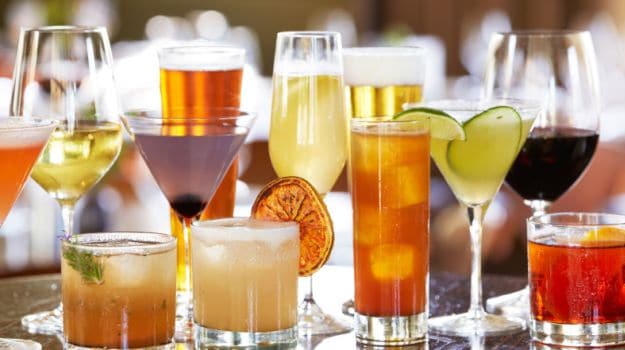 Wasabi-gin at The Fatty Bao, New Delhi

Fatty's version of the whisky sour is much talked about. But I had this drink the first time I visited the Delhi restaurant; it had been apparently concocted just that evening. And it is so good that you can get hooked to it. However, it isn't for the timid. The drink has some really fresh and pungent wasabi mixed into it and comes with an additional punch of ginger. But if you like strong flavours and have an aversion to the sweet, this one is highly recommended.

2nd Floor, Sangam Courtyard, Sector 9, R K Puram

The Tom Yum cocktail at Tian

Chef Vikramjit Roy is not just a whiz with the food but with drinks as well. This is one chef who could give any mixologist a run for their money. His drinks balance flavours perfectly and play with familiar notes while turning them into something new and exotic. The Tom Yum cocktail is a great example. It tastes exactly like the soup, with all the complex lemongrass and chilli flavours; but the chilli is toned down, the alcohol levels up (so that you can taste them) and the "soup" served cold. It is as zippy as it gets.

ITC Maurya, Diplomatic Enclave, Sardar Patel Marg

Berryleys at ATM

ATM in Delhi's Sunder Nagar is, of course, a member's only club. But it has some of the most fantastic cocktails around and thus we suggest you find someone you can tag along with at least for a sip or more! Berryleys, for instance, combines summer berries with kaffir lime, lemon juice and a generous splash of vodka. It is truly refreshing. The aroma of the kaffir lime hits you as soon as you take a sip and that is a blessing indeed.

21, Sunder Nagar Market