"Shaken, not stirred". That's how James Bond demands his vodka martini, with a "large thin slice of lemon peel." If you'd like to be your own bartender, you've come to the right place.

Cocktail Recipes :


The origin of the term 'cocktail' is a bit hazy. The story of a lady innkeeper frequently features in different theories who served spirited drinks to war soldiers, occasionally stirring and garnishing them with feathers of her neighbour's rooster. Another popular theory mentions Antoine Amedie Peychaud who invented Peychaud bitters in the 16th century and he used to serve toddies in eggcups. Some suggest that the word 'cocktail' has close links with the French term "Coquetier" (pronounced as 'cocktay' in English) for eggcup. Another popular explanation hints at the tradition of cock tailings, when tavern owners would collect ale tailings from each cask, which was often referred to as 'cock', and bring it to the market as a mixed beverage.

Wherever the initial spark came from, the trend definitely caught on. Most celebrations commence with a chic 'Cosmopolitan' or the deceptively humble 'Apple Martini', continue with a refreshing glass of Bellini or Mimosa and end hazy-eyed with the classic LIIT.


(What Does Your Favourite Cocktail Say about You?)

Creativity rides up a level as bartenders flaunt their genius with playful presentations. Imagine a frozen orchid in a sparkling Cosmopolitan, or a mysterious blue fire on your Vodka drink! Yes that's the grin we're talking about. The good news is that you can do it too.
Stirring up the perfect cocktail is the easiest way to impress someone, but only if you manage to get it right. If you have the ability to shake, stir and strain and love to experiment, dive into the world of mixology. "Throwing a cocktail party is probably the coolest thing to do. Think pitchers of Cosmopolitans, Margaritas, Sangria and wonderfully flavoured stuff. You don't have to be a pro to get it right - just follow the proportions and you're all set," says Shatbhi Basu, India's first lady bartender. Hailed as the 'Queen of Mixology, she also runs a school of bartenders in Mumbai.
We got her to give us some tips to keep handy while making your own cocktail | Tips and Tricks For The Perfect Cocktail

1. Plan the cocktail menu in advance, then calculate the amount of liquor and other ingredients you will need. An overstocked bar is better than running out.



2. Ready the bar - squeeze juices, prepare garnishes and lay out the glasses to make the process of mixing quicker.

3. Have plenty of clean, clear, aged ice on hand. The key to success lies in stocking up loads of ice. The more rocks the merrier.

4. Now that you've got the ice, it's time to fill up the glasses. That's the first lesson in mixing a drink. Ice goes in first, followed by spirit and everything else.

5. The other integral elements are the bits and pieces that go in to elevate the most ordinary cocktail to great heights like lemons, oranges, mint leaves, starfruit , pomelo (papanus), kiwi fruit and strawberries.

6. Use coloured flavoured spirits for drama and visual appeal. A splash of blue curacao as a finishing touch, a hint of Campari or a drizzle of crème de menthe works wonders.

Time to mix some really snazzy drinks! We bring you her best recipes, classic cocktails that will never go out of fashion.
A very simple cocktail made with only three ingredients – lime, vodka and sugar. Throw in some mint leaves for added freshness.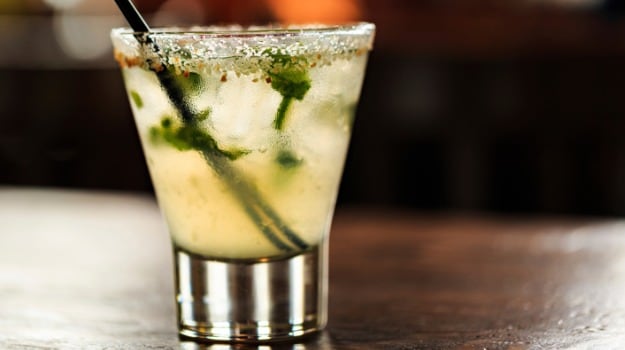 A popular drink from Brazil.



Havana is the birthplace of the Mojito which is a rum based cocktail. It offers a refreshing hit of mint and lime that is sure to be your favourite cocktail in a summer sundowner!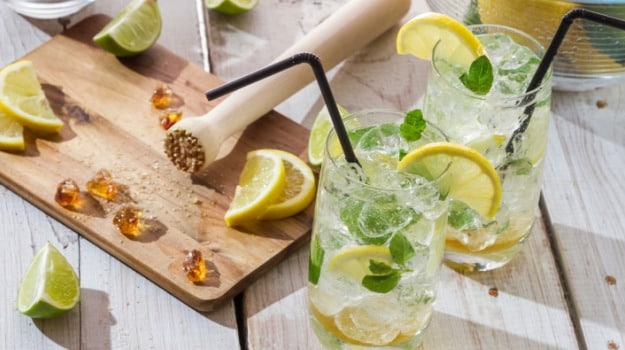 Beat the heat this summer with this easy recipe of the classic cocktail, Mojito.
This blush red concoction will make any girl smile and you'll be surprised how easy it is to make it at home with a handful of ingredients like cranberry juice, lime and vodka.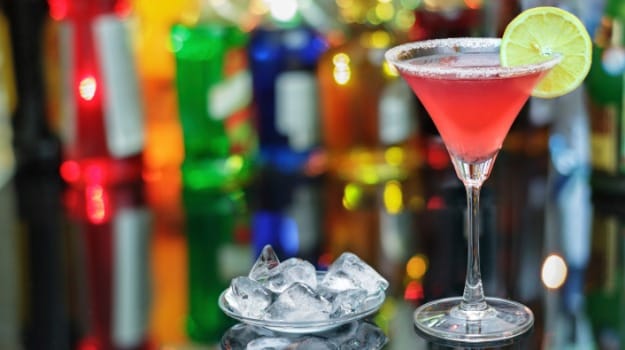 A fun, fruity cocktail that is a hit with girls.
Don't let the name confuse because this one right here is one of the most potent drinks. It is made with a mix of four liquors – gin, tequila, vodka and rum.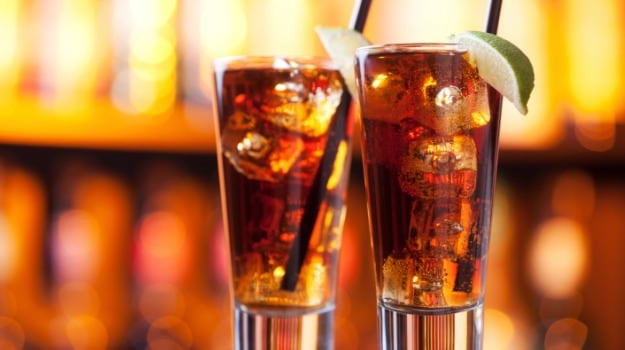 LIIT is One of the best cocktails you would come across.
This spunky cocktail is a great companion for your boozy brunch. It has a spicy undertone with a vodka base and the tang of tomato juice and zing of Tabasco and Worcestershire sauce.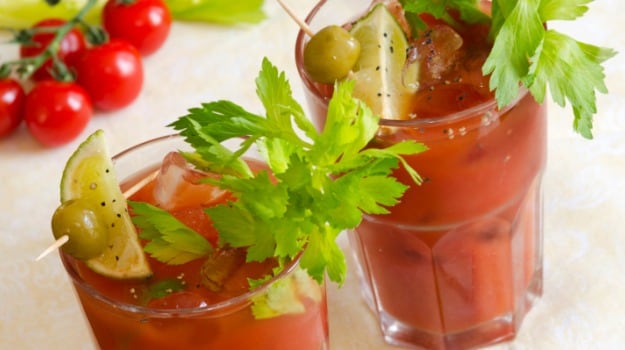 A spunky cocktail with spice of tabaco and refreshing tomatoes.



A great cocktail that will take you back in time. Perfect for a reunion or a laid back evening with friends. This recipe gives the traditional drink a fruity makeover with the addition of orange juice.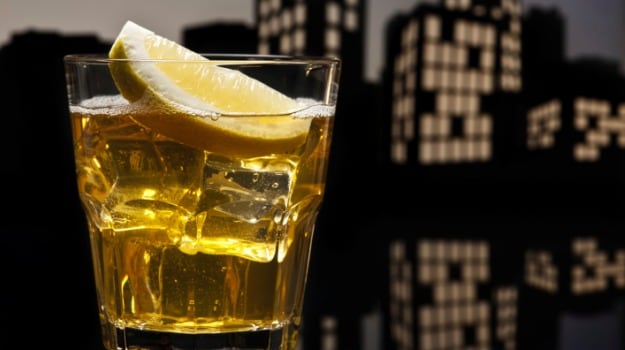 A combination of Bourbon, lime and sugar with a fruity twist.​
Nothing spells holiday like a glass of pina colada! This tropical cocktail is made with balmy flavours of cream coconut and pineapple blended or shaken with ice and rum.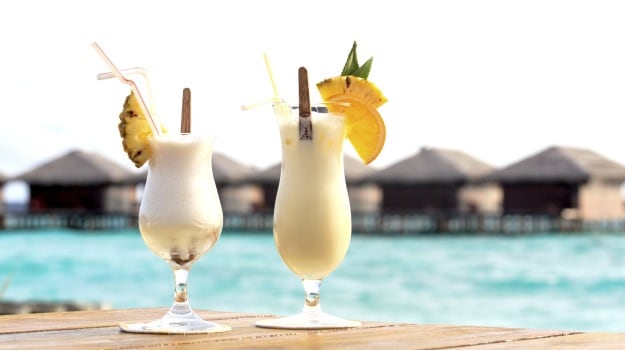 The classic pina colada recipe with rum, cream of coconut and pineapple juice.

Whether it is a sunny Sunday brunch or a romantic evening, a glass of Sangria fits every occasion. Red wine is beautifully blended with fruits and liqueurs.


Known to have originated in Spain, classic sangria is a wine cocktail that is is fruity and fancy.
Daiquiri may be frozen or served straight up. It is usually a fruity concoction with three basic ingredients – rum, lime and sugar.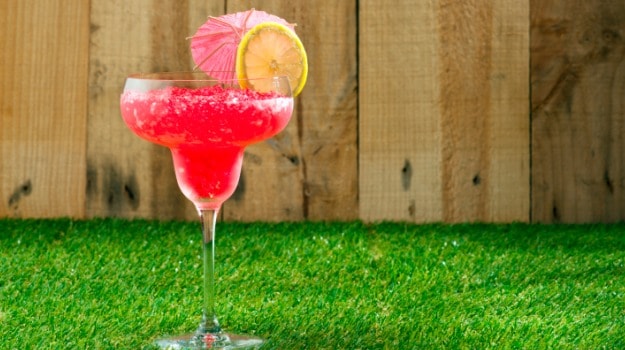 The sweetness of your favourite fruit with the kick of rum makes it a perfect companion on a sunny afternoon.
Everyone knows the Margarita with the salted rim – it's chic and classy. One of the most popular cocktails of all time learn how to make it at home.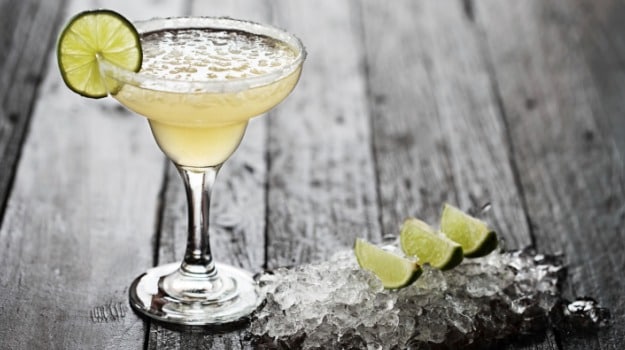 This lovely blend tequila, lime and sugar is one of the classiest cocktails.
A citrusy, refreshing cocktail with the classic combo of vodka and orange juice as two classic ingredients. There are many variations to this as well. Get your party started with this perfect cocktail.
Tangy and refreshing, screwdriver is an ideal cocktail for a party.