There must be a reason why Indian cuisine is so heavily dependent on curd. It is used to give our gravies a thick and creamy consistency and used in marination for kebabs and meaty curries. They even steal the show as one of the main ingredients in a dish (Read: Bengali favourite
Doi Maach
or Tamil
Thayir Sadam
). And that's not all, curd finds its way in the scintillating sides, too. Can you imagine a typical Indian lunch spread without the cooling and flavourful
Raita
? Neither can we. Similarly, we are pretty sure, that summers for you, too, is incomplete without a refreshing
glass of chaach.
India's love affair with
dahi,
yogurt or curd goes back years in time.
Dahi
is one of Ayurveda's most prized gems. Modern sciences can also not stop gushing about the incredible probiotic qualities of curd, which also makes it one of the best foods to facilitate digestion! Indigestion, irritable bowel syndrome and constipation are some of the most common conditions faced by people across the country. You may want to blame the spice and heavy nature of most of our foods, but the truth is that Indians have mastered sense of balance, too, and that is what makes it one of the greatest cuisines in the world. Curd with its cooling properties soothes the inner lining of the stomach and its influence on our gut flora makes digestion easier.
Consultant nutritionist Dr. Rupali Datta explains, "Curd has great concentration of pro-biotic elements, which helps in digestion and treat an upset tummy, these good and beneficial bacteria are known to improve gut activity. It contains calcium, which in addition to making bones stronger, helps in better absorption of nutrients."According to the book, 'Healing Foods,' by DK Publication also elucidates on the deep-rooted link of gut health and good digestion. The book notes "gut health is inseparable from the health of the rest of the body. Live cultures in yogurt can improve the microflora of the gut, which, in turn, helps ease symptoms of inflammatory bowel disease and lowers the incidence of ulcers." So, now that you know curd's role in keeping your tummy happy, here are some healthy and light recipes you can try at home with the ever so amazing curd.
Flax Seed Raita
The superfood is in vogue and for a reason. Being one of the richest sources of omega 3 fatty acids, flaxseeds are essential in building immunity, prevent heart ailments and increase brain power. When teamed with the calcium rich curd, you get a healthy yet delicious dish in a matter of minutes. (Also Read:
How to Make Sweet and Creamy Dahi (Curd) at Home
)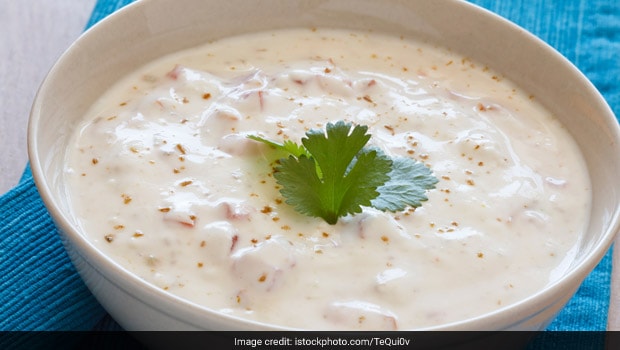 Curd Rice
A hit south Indian sensation, curd rice is one of the ultimate comfort foods we are always up for. Simple curd rice can be prepared with steamed rice and plain curd or with additional tempering of urad dal, mustard seeds, chillies, coriander leaves and steamed rice. Here's the recipe, time to get started. (Also Read:
Curd Rice: 3 Delicious Variations to Cooking This South Indian Dish
)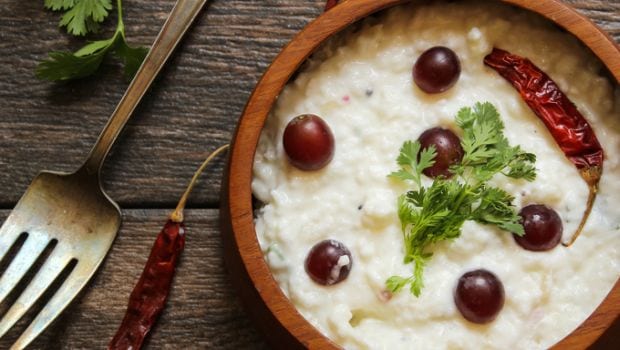 Butter Milk
You saw this coming, didn't you? Buttermilk, or chaas, is one summer staple, which is a favourite of nutritionists, too. Here's a delicious recipe to help you ace the churned chilled goodness. (Also Read:
Churn It Up: How to Make Buttermilk at Home
)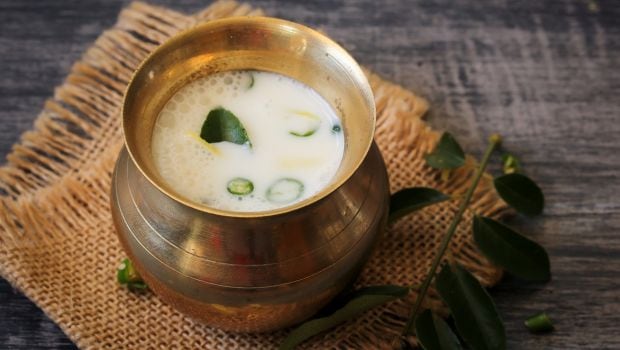 This summer, say yes to yogurt, say yes to happy tummy!
About Sushmita SenguptaSharing a strong penchant for food, Sushmita loves all things good, cheesy and greasy. Her other favourite pastime activities other than discussing food includes, reading, watching movies and binge-watching TV shows.