Eid is a significant festival for all Muslims worldwide. It marks the end of Ramadan. The meaning of the term Eid-ul-Fitr is 'the festival of the breaking of the fast', which marks the end of month-long Ramadan The day is started with friends and families getting together and offering special prayers. It is a time when all Muslim families come together to bond over flavoursome and scrumptious food. A large hearty meal is prepared with different dishes. There is a myriad of dishes that people can choose from. But, addition of unique dishes to the feast will not just surprise everyone but also add an edge to your preparation.

Here are some delectable dishes that you can add to the Eid feast-

1) Galouti kebab

Kebabs are a mouth-watering delicacy. This dish is said to be invented by the Nawab of Lucknow. So, apart from being a tasty dish, it has a historical narrative attached to it.
It was found amid culinary innovations during the reign of Nawab-Asad-Ud-Daula,heir of Siraj-Ud-Daula. He contributed significantly to the culinary culture of Lucknow, with food historians often touting him to bring about a renaissance in cuisine. This kebab is made in such a way that it melts in your mouth. In fact, Galouti means 'soft'.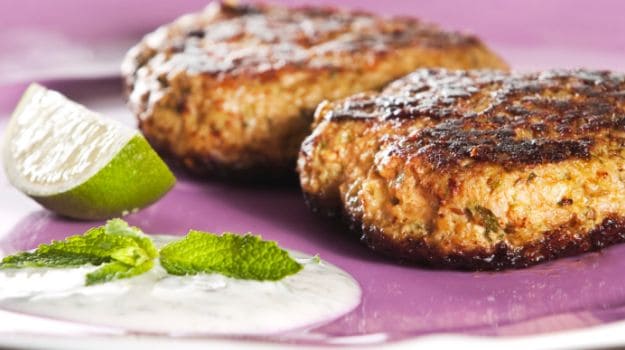 These mouth-melting kebabs are irresistible
2) Sheer korma
This one is normally made to eat for breakfast. It is quite fulfilling. It is actually a Persian dessert which became popular in the Indian subcontinent and has further led to become one of the most popular dishes of Eid. It is combined of milk and dates. Dates add a sugary taste to the dish. In English, this dish would literally mean 'milk cooked with dates'. It's made using nylon vermicelli cooked in milk and dry fruits. Saffron is added to it for a unique flavour.


( Also Read : Mix Fruit Rice Phirnee Recipe)
Combination of milk and dates is an unforgettable one
3) Mutton Korma
If you are having families and friends over who are meat-lovers, then this is the ultimate dish that they can gorge on. It is a dish in which meat is stirred in curd, water and various spices. Even though there are multiple ways in which korma is cooked, this particular dish is one of the closest to the authentic Mughlai cuisine. The slow cooking of meat is what truly adds a distinctive taste to it.
( Also Read: Awadhi Gosht Korma Recipe)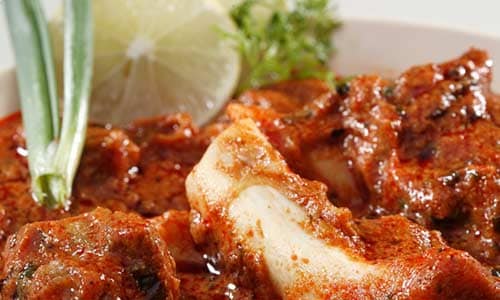 This delectable dish will leave you licking your fingers
4) Mutton Nihaari
This dish is known to take a lot of time to cook. But, once it is put together, it is really worth it. Nihaari is a delectable dish, which is made of smooth flour based stew with slow cooked mutton and a myriad of spices. The meat is supposed to be cooked for up to four hours, which creates a better flavour. One has to cook the Nihaari first and then mutton is added to it.
A popular dish during Eid, it will pleasure your taste buds
5) Badami Ghost
The use of almonds in this non-vegetarian dish adds a delicious smell to it. Once you take a whiff of it, there is no turning back. The distinctive aroma that forms when mutton, yogurt, coconut milk, saffron, almonds and various spices are cooked together, is what sets this dish apart from others.
Almonds add an undeniably delicious aroma to this dish
6) Sufi Malpua
Everyone in India is aware of malpua. It is a small sugary pancake, which is made of Khoya and all-purpose flour. It is actually a north Indian dessert. But sufi malpua is cooked especially during Eid. It is widely popular amongst the Muslim community throughout the world.
A feast without a sweet dish is incomplete,dig into the sufi malpua.
7) Kopra Pak
This one is made up of coconut, saffron, mawa and milk. This dessert is quite unique compared to the others which is why everyone loves to eat this during Eid. It is actually a Gujarati dessert. This dessert is laced with exotic and unique ingredients which makes it hard to resist.


(Also Read: Eid 2018: 5 Traditional Eid Sweets To Spread The Cheer This Festive Season)
Kopra Pak tastes as brilliant as it looks
Eid is a time when the entire Muslim community comes together to celebrate something they truly believe in. These dishes will not only pleasure the taste buds but also leave everyone wanting more and more. Try your hand at these dishes and include them to Eid 2019 feast menu. Witness everyone licking their fingers and savouring the taste of these culinary greatness.