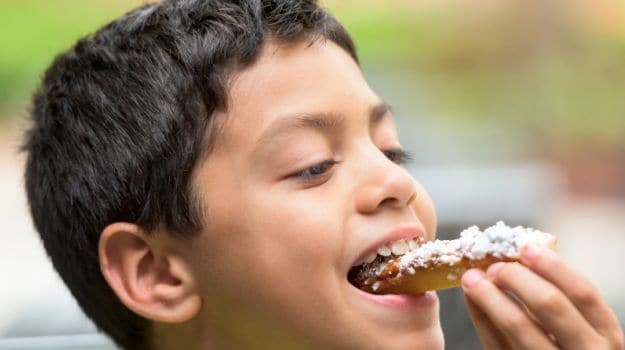 Eid 2018: Eid is celebrated to mark the end of Ramadan and to welcome the month of Shawwal​
While there is nothing wrong in taking those tiny winy bites, over indulgence and excessive consumption of food at once can give your body a grave shock. Remember that your body has adapted itself to the one month long schedule of Ramadan and an all of a sudden change in this and can be really harmful. You might just end up with indigestion and ultimately bloating. Gorging on high calorie foods can lead to a feeling of extreme guilt and not to forget, some unwanted weight gain. Unfortunately, these are the pitfalls of social gatherings which are an integral part of the auspicious occasion of Eid. While these gatherings are unavoidable, you can surely implement the following tips to make sure that this Eid 2016 is a happy and healthy one.
1. Walk The Talk or Exercise Around The Block
Yes, you heard it right. Going for a walk or
working out
makes you feel refreshed, relaxed and happy. You must be wondering how? A good walk and exercise routine releases feel
good hormones
which positively affect your mood and help in managing your
appetite
. Additionally, these keep diseases at bay and make you feel more energetic. It'll help reduce your guilt as you go digging into that plate of
Mutton Biryani
or Shahi Korma with
Naan
on the eve of Eid.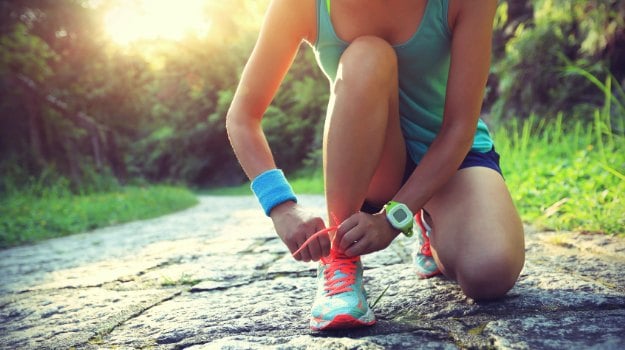 Eid 2018: Go out for a walk in order to enjoy indulging in heavy food
2. Let Veggies Come First
You must be thinking, why am I asking you to have veggies, that too on Eid, isn't it? Well, yes! The best way to control and reduce your appetite is to eat your veggies first. Veggies are packed with essential
nutrients
and
fiber
which would make you feel full so that you can excuse yourself by eating less high calorie and fattening delights. Start your meal with a bowl of
salad
or stir fry veggies and I am sure your tummy would ask for very little malai kofta or khichda.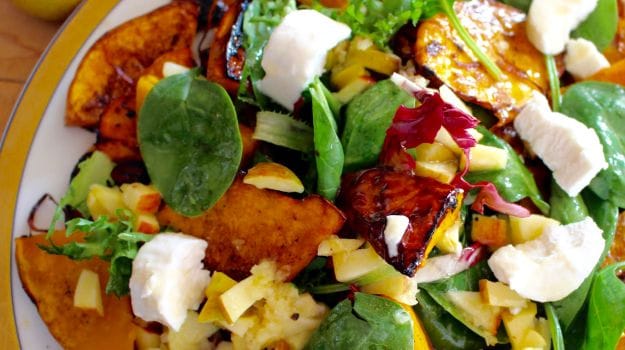 Eid 2018: The best way to control and reduce your appetite is to eat your veggies first​
3. Exercise Portion Control
Controlling your
portions
is of utmost importance when you are at a social gathering and if you wish to keep your weight in check. Piling up food in a plate just because it's an occasion is no excuse to let your diet goals go for a toss. When you go on adding food to your plate, somewhere you are pressurized to eat it all so as not to waste food. Politely refuse a second helping of food, even if it's a relative who urges you towards the table. The best way you can eat less, is to strike a good chat with your closed ones so that you concentrate more towards the conversation and less on the yummy delicacies. Remember "we have to eat to live and not live to eat."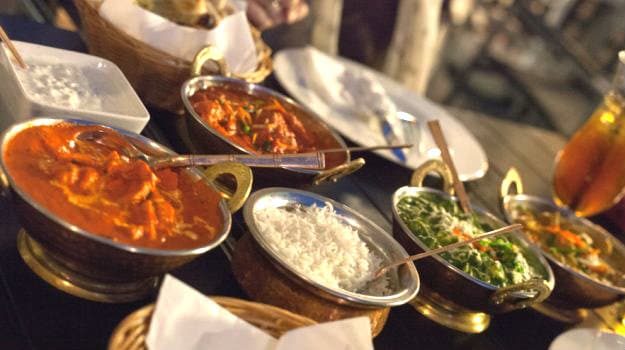 Eid 2018: Politely refuse a second helping of food​
4. Do Not Make Friends with Aerated Beverages
While it may seem a great idea to have an
aerated drink
with your meal on the pretext of digesting the heavy food, the reality is far from what you think. Aerated beverages are loaded with
sugar
and do not do any good to your body. Rather than gulping down a glass of cold-drink, have a glass of buttermilk with mint leaves in it for better digestion.
Buttermilk
will not only improve the digestion process but will also help you in eating less. So, what should you choose? A sugar filled drink or a
protein
packed liquid. My advice, go for the latter and you will not regret doing the same.