Do you like waking up to the smell of coffee? Now, how about using the aromatic beans to shake up some heady cocktails at home? Think beyond cappuccinos and iced lattes, for coffee is stepping up its game. Shake it with rum,
kahlua
,
gin
,
whiskey
and the likes, and you can create some refreshing summer concoctions in just about a couple of minutes. Step this way please, for a complete lowdown on coffee-alcohol pairing, ingenious tips and stellar recipes.
Coffee and Liquor Pairing
According to Nitin Tiwari, Head Mixologist at Ek Bar, Delhi, one of the most popular international trends with coffee is certainly
espresso teamed with tonic water
. "It is amazing how well tonic water goes with coffee. Essentially, both are bitter ingredients so they blend together effortlessly. Making Espresso Tonic is extremely easy. Take a tall glass and add one shot of
espresso
, 160-180 ml of tonic water and lots of ice, and stir well. You can then use it to make a range of cocktails by adding gin or other spirits," says Nitin.
"
When it comes to coffee-based
cocktails
, one of the easiest ones that come to my mind would be
Americano Soda
. It is so fuss-free to make. All you need is 30 ml of Campari and Martini Rosso each, a shot of espresso, soda and some ice; garnish with orange zest," adds Vikram Pal of PCO, Delhi.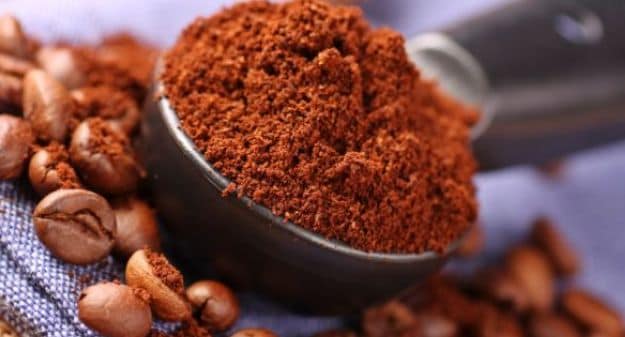 What is Coffee Shrub?
Ever heard of coffee shrub? Many mixologists use it as one of the primary ingredients while shaking up stellar
coffee
drinks, both alcoholic and non-alcoholic. The best part: you can make this concoction at home and then use it to create incredible drinks. Like the sound of coffee sangria?"You can make your own coffee shrub at home by mixing 1 kg of sugar with 1 litre of water along with 500 ml of
apple cider vinegar
and 500 ml of coffee liquor. It will give you close to 2.5 litres of the mix." Add 20 ml of coffee shrub in your
cocktails
or mocktails to give it a nice twist," advises Nitin.You can even add flavourings of your choice such as vanilla, mint and others.
Taking it a Notch Higher with Rum
It wouldn't be wrong to say that rum and coffee is a match made in heaven. Both, dark and gold
rum
pair exceptionally well with coffee. Old Monk is a great option too, it renders a subtle
caramel
flavour to the drink."One quick drink that you can shake up with coffee and rum is - take 60 ml of dark or gold rum, 30 ml of espresso and 20 ml of sugar syrup, along with ice. Shake well and serve," reveals Nitin.When it comes to the coffee, Varun Sudhakar from United Spirits advises using cold pressed
coffee
.
"Cold press coffee is far more flavorful since it is slowly brewed from freshly ground coffee beans using cold water. The resulting flavour is rich. This can be simply mixed with ice, sugar syrup and rum."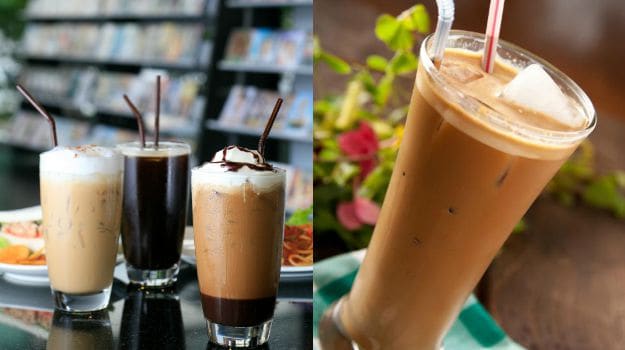 DIY Cocktail Recipes

Here are some smashing cocktails recipes for you to try at home -1. Baba Budan No. 7
Recipe by Nitin Tiwari, Ek Bar
This recipe is dedicated to Baba Budan, a sufi saint, who back in the 16th century managed to smuggle seven types of coffee beans into India and plant them in what are now known as Baba Budan Hills in Karnataka.
Ingredients:
60 ml rum
30 ml Espresso
30 ml sugar syrup/gur (
jaggery
) syrup
1 green cardamom pod
Glass
: Tea cup/chai glass
Method
:Muddle together all the ingredients along with
cardamom
and shake well with ice. Serve in a chai glass.
2. Espresso Martini
Recipe by Lalit Waghmare, blueFROG Mumbai
One of the most popular Kahlua-based cocktails, this delicious vodkatini is shaken with Kahlua, Espresso shot and sugar syrup.
3. Moorish
Recipe by Shashank S Sharma, The Oberoi Bangalore
Listen up coffee lovers! This cocktail recipe is tailor-made for you. Loaded with Kahlua, Bailey's and Espresso shot, it is hard to resist.