Rice is a staple in almost every state and what's even more interesting is that there are several regional and
local varieties
grown and enjoyed in different parts of our country. Be it the
red rice
from Kerala or the long grained Basmati rice used for Hyderabadi
biryanis
or the rustic black rice from the North Eastern states, there's something special about each of them that makes them stand out from the rest. One such aromatic variety of rice popular in West Bengal is known as Gobindobhog rice.Unlike the long grained and fluffy
Basmati rice
, Gobindobhog is short-grained and sticky. It is locally grown and cultivated in many areas in Bengali and is prized for its wonderful aroma. It is believed that the name Gondibhog was derived from the time it was used in preparing the special Prasad and
bhog
for Lord Govinda Jiu, the family deity of the Setts of Kolkata.In August 2017, the Gobindobhog variety of rice was allotted the geographical indication tag by the Government of India which signifies that only the rice grown in West Bengal can be termed as Gobindobhog as it possesses certain unique qualities and is cultivated and processed using traditional methods specific to its place of origin.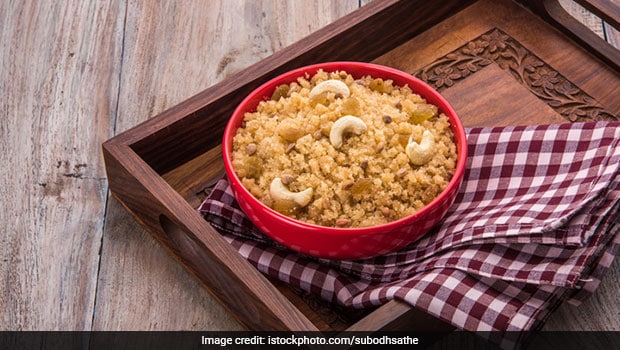 Gobindobhog is short-grained and sticky.
How to Use Gobindobhog Rice
The sweet and buttery flavour of this rice works really well in a Bengali Payesh which is similar to a North Indian Kheer. The delicate aroma adds its own charm to the dish and the stickiness gives
Payesh
its thick texture. It is also used in preparing Mishti Pulao, another popular Bengali sweet delicacy. It is a common feature in the Bengali
khichuri
– the comfort food in every household and an integral part of the Bengali cuisine. The
traditional Khichuri
is made with Govindobhog rice, desi ghee,
moong dal
, nuts and dry fruits and is also served as
Prasad during Durga Puja.
The rice grains are short and sticky and therefore, they may get mushy easily if overcooked. So, you need to be watchful of the cooking time. Moreover, if it you cook it for longer, it tends to lose its softness and turns hard.(Also read:
One Pot Rice Dishes from Around the World
)
The traditional Khichuri is made with Govindobhog rice

Gobindobhog rice is so flavourful and aromatic that it is often served plain and steamed as an accompaniment with Bengali curries. The Muri Ghonto is a famous one pot Bengali meal made with fish head (mostly rohu), potatoes, Gobindobhog rice,
turmeric
and chillies.You don't need to soak this variety of rice but it must be washed thoroughly and then dried in the sun before using it. It can be easily transformed into any dish or served plain with a robust curry. It is regarded as the 'Prince of Rice' because of its aroma and nutty flavour. It's sweet, strong and divine and you are bound to fall in love with the flavour instantly.