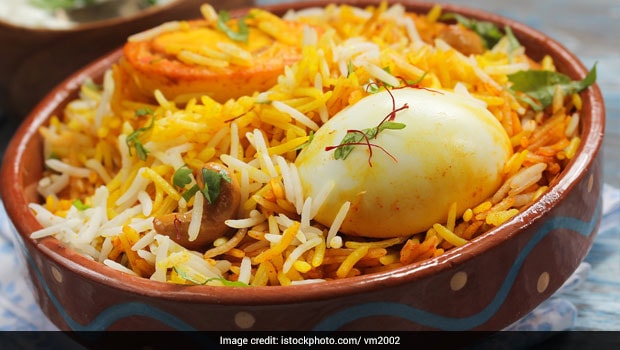 biryanis but there's a lot more that you can do with Basmati rice. If you haven't experimented with it yet, here are our 10 best Basmati rice recipes to try.

Tips to Cook Basmati Rice

It is very easy to cook with Basmati rice and you can use it in a variety of dishes as long as you get it right - it shouldn't be mushy or chewy. Keep these simple tips in mind while cooking Basmati rice:
Soak the grains in water for at least 20 minutes before cooking them.
Let the water boil first, before you add the soaked grains.
You can add a teaspoon of ghee in the boiling water to add flavour and to prevent the rice grains from sticking to each other.
You can even add some whole spices like cardamom and cloves in the water to infuse a lovely flavour and aroma in the rice.
While the rice is being cooked, keep stirring it occasionally and let it be on a high flame till it is cooked 60 per cent after which you can reduce the flame.
Once the rice is cooked, drain the excess water immediately else it may get mushy.
Now that you know how to cook Basmati rice the right way, use it for a delicious preparation that you've not tried before. Presenting, our collection of some amazing Basmati rice recipes that you will definitely want to add to your cookbook.

1. Brown Basmati Pilaf
Recipe by Chef Vicky Ratnani

You may have tried a biryani with Basmati rice, now try this lovely pilaf with brown Basmati rice which is a healthier version. This pilaf is loaded with sweet and sour flavours and is great for your lunchbox.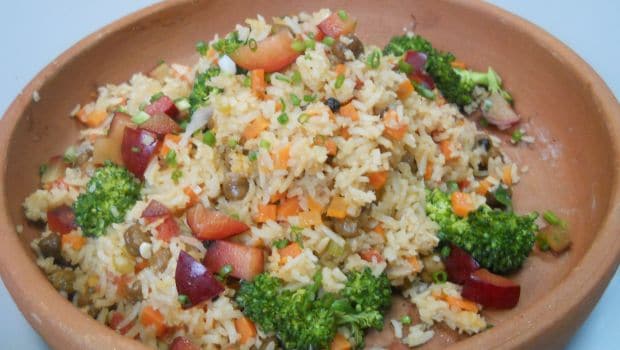 This pilaf is loaded with sweet and sour flavours.

2. Payesh
Recipe by Radhika Sen

Try this creamy Bengali dessert made with Basmati rice, milk, cardamom, nuts and fragrant rose water.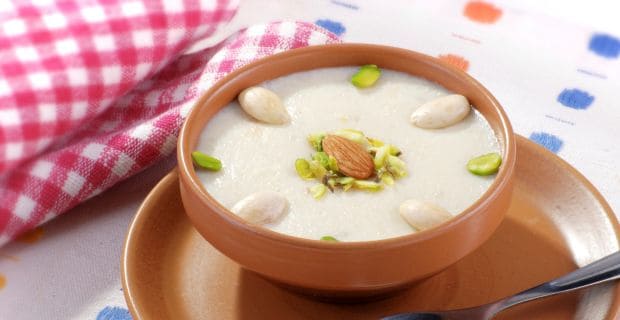 Payesh is a popular Bengali dessert.

3. Kale Channe Ki Biryani
Recipe by Chef Ajay Chopra

How can we not have Basmati recipe for biryani? A great twist to the regular fare, this robust biryani is a perfect one-pot meal for a luncheon with friends.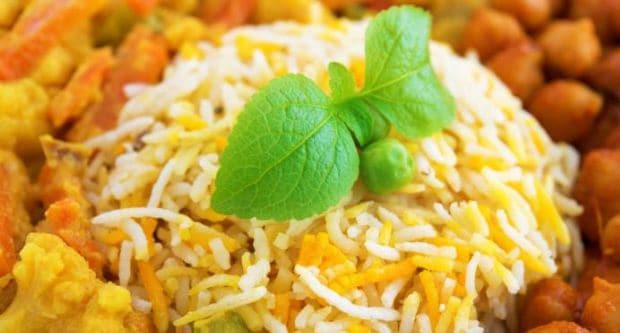 A great twist to the regular fare, this biryani is made with kala channa and basmati rice.

4. Chicken Schezwan Rice
Recipe by Shweta Malhotra

Why restrict Basmati rice to Indian cuisine? Try this Indo-Chinese fried rice with chicken, shrimp, soy, vinegar, mushrooms, chilli sauce and celery.

5. Achari Murgh with Desi Ghee Khichdi
Recipe by Chef Manish Mehrotra

A perfect meal to enjoy on a breezy day. This bowl of khichdi made with Basmati rice, heaps of desi ghee andmoong dal. It is served with spicy chicken sauteed in masalas to take the subtle flavors of the khichdi up a notch.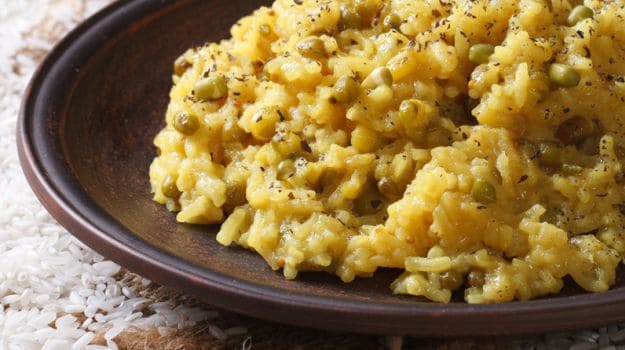 6. Apple Kheer
Recipe by Chef Aditya Bal

A fruity twist to the good old milky kheer, this one is loaded with sweet apples chunks, juicy red grapes and crunchy nuts. A whole lot of flavours and textures.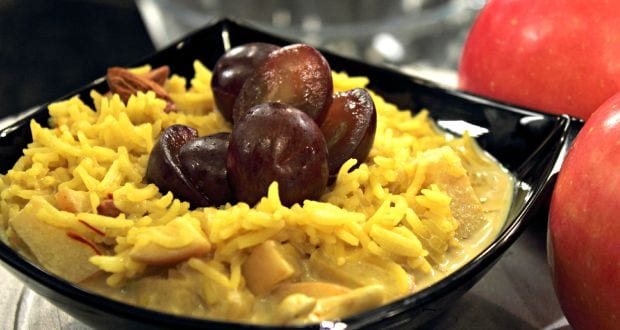 A fruity twist to the good old milky kheer

7. Chicken Paella
Recipe by Chef Vicky Ratnani

Try this interesting Spanish dish with Basmati rice, chicken, olive and bell peppers enriched with the saffron and garlic.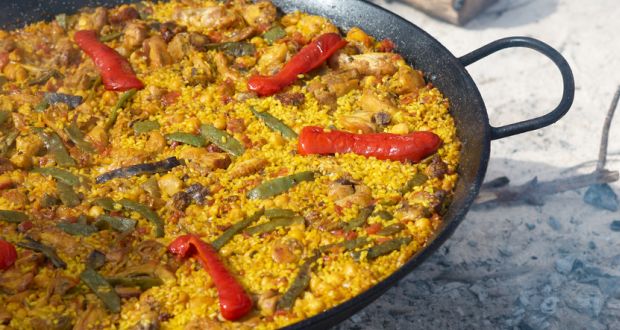 Paella is an interesting rice dish from Spain.

8. Gosht Motia Pulao
Recipe by Roopa Gulati

A rich and hearty pulao layered with rice, drizzled with a saffron syrup and topped with minced meatballs.

(Also read : What id The Difference Between Pulao and Biryani)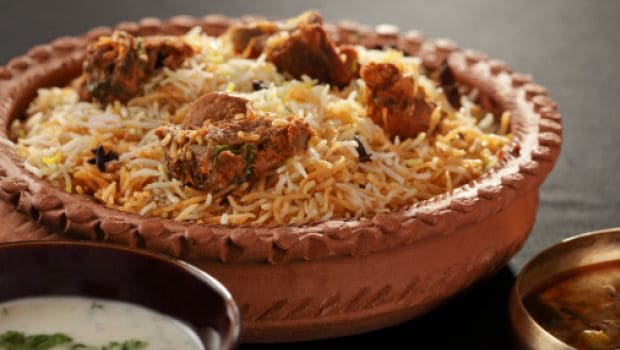 A rich and heart pulao with meatballs and basmati rice.

9. Gulab Phirni
Recipe by Chef Marut Sikka

No one can resist this utterly delicious and festive dessert. Make it to celebrate a happy occasion or simply when you are craving something sweet. Milk, saffron, rose water, cardamom and Basmati rice come together to give you this gorgeous treat.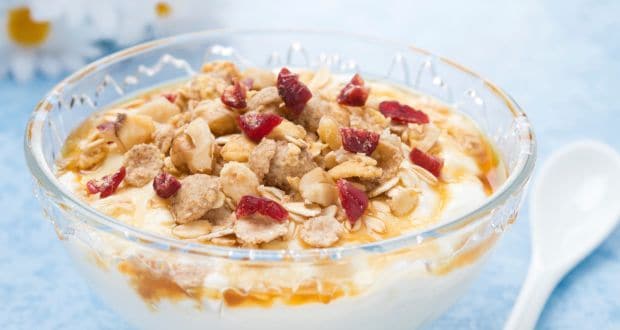 A beautiful looking dessert made with Basmati rice.

10. Zafrani Pulao
Recipe by Chef Aditya Bal

Recreate the famous zafrani pulao in the comfort of your kitchen. It's a perfect dish to serve and please a dinner gathering.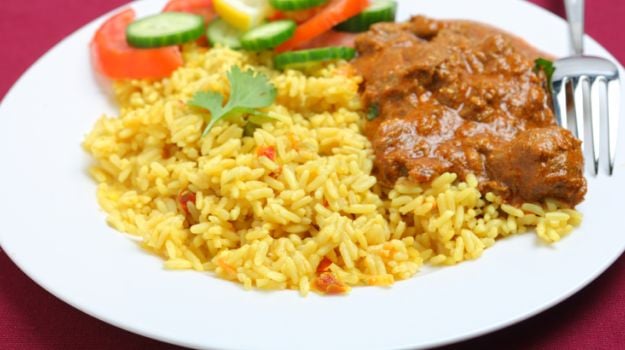 The beauty of Basmati rice is that it can be transformed into any kind of dish. Hope you enjoy cooking with it.


Basmati is a special type of long-grained rice. These long and slender grains are known for their distinct aroma and are native to the Indian subcontinent. The word 'Basmati' has been actually derived from a Hindi word, which means 'fragrant'. It is commonly used for making royal