The government announced on 2nd January 2017 that service charge in restaurants is discretionary and diners can refuse to pay the same. It can not be mandatory. According to The Departrment of Consumer Affairs, this forceful inclusion in a restaurant's bill violates fair trade practices.
What is service charge?

Service charge is over and above the
service tax
and other taxes levied on your bill in a
restaurant
. It usually ranges from 5%-20%, depending on the establishment. A 'forced tipping' of sorts, the service charge is meant to be distributed amongst all the front line staff as well as the staff behind the scene. The proportion of distribution varies in each restaurant and may be a factor of hierarchy. Also, some restaurants may only distribute this service charge amongst the customer facing serving staff.
What kind of restaurants levy service charge?
Service charge is usually levied only by standalone restaurants. Five star hotels do not levy an automatic charge as such and patrons tip an appropriate amount (usually 10% of the bill value). Takeaway joints also do not levy any service charge. In fact,
Saransh Goila
of Goila Butter Chicken shares that takeaway outlets also have the option of including service tax in the listed price of
dishes
and thus what you see is what you pay. This is unlike restaurants where you may order food worth Rs.1000 on a menu but have to pay somewhere around Rs.1400-1500 because of additional taxes and service charge.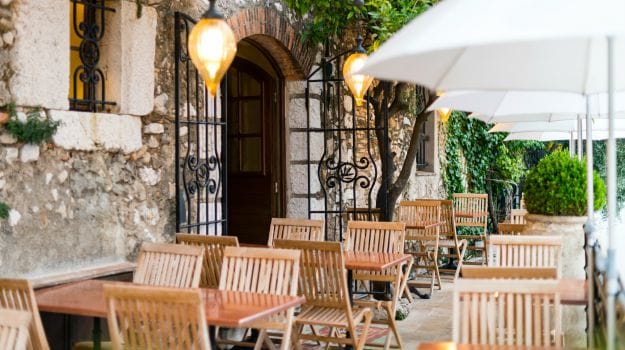 What does the Government say?
The Government has said that such a charge can not be mandatory. If a diner is not satisfied with their meal, they can ask for the service charge to be waived off. Further, "The Department of Consumer Affairs has asked the State Governments to sensitize the companies, hotels and restaurants in the states regarding aforementioned provisions of the Consumer Protection Act, 1986 and also to advise the Hotels/Restaurants to disseminate information through display at the appropriate place in the hotels/restaurants that the 'service charges" are discretionary/ voluntary and a consumer dissatisfied with the services can have it waived off."
Reaction from Restaurants

The service charge announcement by the government yesterday was met with an almost instant reaction by NRAI (National Restaurant Association of India). Quoting precedents, the body said that "It is a matter of policy for a restaurant to decide if service charge is to be levied or not." Further, they said that service charge being levied must be clearly mentioned in the menu or displayed, so that it is a consumer's choice to eat there or not.
Chef Vicky Ratnani
, who is also a renowned restauranteur, feels that instead of looking at service charge, the government should be reducing the taxes charged, which the diner has to pay mandatorily. A growing industry like Food and Beverage needs government support in order to deal with high cost escalations and a highly competitive market.Sahil Gupta, co-owner of Tabula Beach, The Hungry Monkey and Arriba, concurs "The reason why we have service charge in India is because tipping is not part of our culture. In most other countries, if a diner doesn't tip, it is frowned upon, whereas in India, people rarely voluntarily tip. We believe that if a customer is not happy with her/his service, they have every right to pay a lower amount towards service charge. We will even be happy to remove service charge from a bill if a customer requests. However, diners should be cognizant of the fact that staff deserves extra appreciation for the work they put in."
Both sides of the story
In all fairness, it seems incorrect to force a customer to tip, regardless of the dining experience. Many restaurants already charge high prices for each dish, which a customer is ready to pay keeping in mind the location, the brand, the service levels and the overheads of the establishment. However, to be charged another 10% or so, to keep the staff happy seems to be something consumers are not comfortable with and feel that this should be the prerogative of the restaurant owners and managers. On the other hand, restaurant owners are well aware that tipping culture is not very pervasive in India and thus the automatic service charge is a way to keep their staff happy and motivated. Puja Sahu, co-owner of Potbelly in Delhi further elaborates, "Expectations of diners in India are far higher than those in western countries. And on the other hand, the habit of tipping, far lower. It can become quite a challenge to match these expectations with high service standards, in the absence of a service charge."The industry also feels that this will further create confusion as customers may refuse to pay the entire bill once the bill has been generated, leading to accounting issues. A standard practice of allowing or disallowing service charge will make the process smoother, taking out the ambiguity.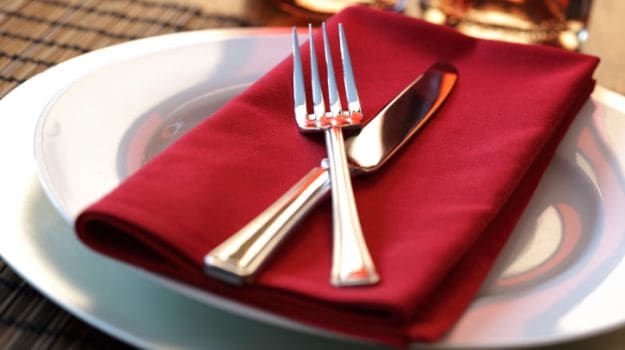 What is the solution?
Recent months have seen many standalone restaurants, like The Table in
Mumbai
, taking a stand and removing service charge from their bills. Gauri Devidayal from The Table shares, "We feel that Service Charge is just a disguised part of the staff payroll so in the interest of transparency and fairness to guests, we incorporated the increased cost of our payroll into our menu pricing and have left tipping to the discretion of
guests
basis their dining experience. This way, the staff is happy that they are remunerated as before and the guests are happy and empowered. It's a win win for all."