Happy Baisakhi 2016! Here are 6 Punjabi recipes you and your family will love.The culture of Punjab is all about celebrations. It is also one of the greenest belts in the country, known for its agricultural edge. Thus, it is inevitable that festivals also revolve around crops and farming. Baisakhi, also known as Vaisakhi, Vaishakhi or Vasakhi, is perhaps the most important of those, and is celebrated with great gusto in rural and urban Punjab. Though the festival is of great significance to the Sikh and Hindu community in Punjab, it is celebrated across the country, especially in North India. Not surprisingly, it coincides with 'Vishu' in Kerala as well as 'Bohag Bihu' that is much celebrated across Assam. Many festivals in India are celebrated on the same day in different states, under differing names, but with a common cultural thread running through them. Scroll down to find 6 delicious Punjabi recipes to celebrate Baisakhi 2016.
The significance
This Punjabi New Year marks the first day of Vaisakh which refers to the beginning of the solar year. An auspicious day, it starts with devotees seen gathering in Gurudwaras to say a word of thanks to the almighty and seek prosperity and health for their loved ones. It is also an important day as it is referred to as a 'Harvest Festival', celebrating a good harvest and praying for the next one to be abundant as well. It also has religious significance as Baisakhi marks the establishment of Khalsa by the tenth Sikh guru - Guru Gobind Singh - in the year 1699.In true Punjabi form, there is no festival without banter, family, joy and food. Baisakhi festivities too are kicked off with meeting friends and family amid laughter, cheer and joy. And where there is joy, how can food be behind? If you love Punjabi food, you will love these dishes which are savoured across Punjab. Happy feasting!
1. Masala Chana
Recipe by Chef Gunjan Goela
More popularly called 'chole' in Punjab, this chickpea dish is brown in colour, with a hint of red. The smell is so enticing that you can not help but gulp down a bowlful. Aromatic spices like bay leaves, cardamom, cumin powder, fennel powder, garlic and chilli are used to give it a kick. Top with spicy potato chunks if they strike your fancy.
2. Kadha Prasad
Recipe by Chef Niru GuptaKadha Prasad, the offering given in gurudwaras, is essentially a wheat flour-based halwa.All you need is half an hour, some wheat flour, sugar, water and a generous quantity of desi ghee. The ghee is essential, do not try to make low cal versions of the dish. Since this dessert is considered sacred to Sikhism, it's to be received with utmost respect - By sitting on both knees and with cupped hands.
3. Poori
Recipe by Chef Kishore D ReddySunday morning breakfasts in many Punjabi households is Poori and chole or aalu. Which do you prefer?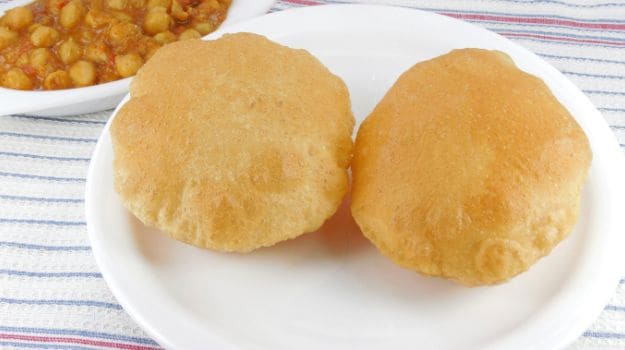 4. Aloo Rasedar
Recipe by Chef Niru GuptaHot and perfectly puffed pooris are a passionate foodie's dream come true. Even though it takes only five ingredients, it requires a whole lot of technique. Or you could end up with flat or flaky pooris. And to go with it, we've got Niru Gupta's perfectly spiced aloo rasedar. Mashed potatoes cooked in ginger, coriander, turmeric, mango powder and butter.
5. Rajma
Recipe by Chef Aditya BalComfort food at its best. Rajmabeans cooked with garlic, ginger and green chilli are then cooked in a delicious curry tempered with cumin seeds, cardamom, onion and a whole lot of red chilli. You can team this up with a bowl of steam rice or some jeera pulao. If you've got peas at home, then cook up some quick matar pulao.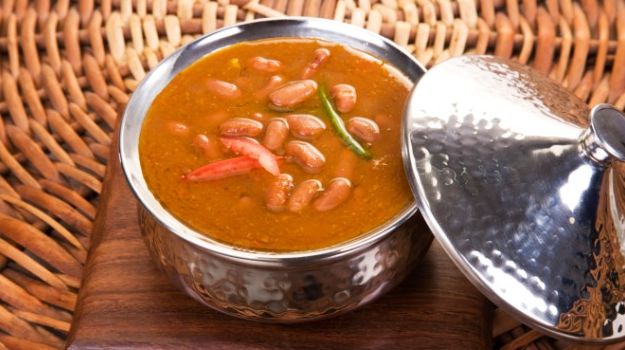 6. Dal Makhni
Recipe by Chef Niru Gupta'Maa ki dal', as it is know in Punjab, is essential in any celebratory meal here. Whether you're dining at an Indian restaurant or at home, dal makhni makes a frequent appearance on the dinner table. And now, we'll teach you how to nail some restaurant-styled dal maknhi at home. Take some urad dal and slow cook it with ginger, cumin, tomato puree, kasoori methi and butter. And finally, top it off with some cream because it only gets better!