Hariyali Teej is an Indian festival which is celebrated with a lot enthusiasm and gusto by women across the Northern states of Rajasthan, Uttar Pradesh, Madhya Pradesh and Bihar. Hariyali Teej falls in the Shravana month, usually two days before Nag Pachami. The festival is dedicated to Lord Shiva and Goddess Parvati. The Shravana month, also known as Sawan, is considered to be a holy month for observing fasts and worshiping Lord Shiva and Goddess Parvati. Hariyali Teej is being celebrated today (3rd August 2019)
Hariyali Teej symbolizes the reunion of Lord Shiva and Goddess Parvati which is why it is regarded auspicious for married women. They worship Goddess Parvati and pray for marital bliss. On the festive day, they visit their parent's home, and deck up beautifully in green Sari and with green bangles which is the significant colour of the festival. After performing puja at home, a group of women usually get together to enjoy the festivities by preparing swings (symbolic to the festival), singing Teej songs and snacking on some delicious food. Well, a celebration like this definitely calls for a sumptuous feast.
If you are planning to throw a Teej party for your friends and family or your daughter or for your daughter-in-law, here's a fully-planned menu to avoid all the fuss.

Drinks For TeejFor drinks, try this refreshing and aromatic Jawant Sharbat by Chef Niru Gupta. It is made with beautiful hibiscus flowers and is definitely an impressive drink. You can even keep a sweet and tangy Pineapple Panna by Chef Rajdeep Kapoor for those who would not like to experiment.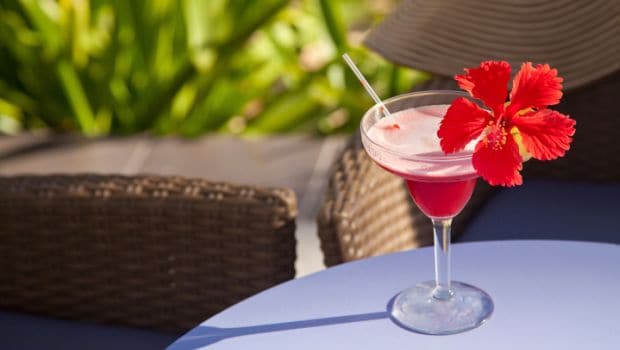 Snacks for Teej
It's the perfect weather to enjoy an outdoor
tea
party with some crispy, crunchy delights. Try this interesting version of our favourite tea-time snack -
Mushroom Samosa by Chef Niru Gupta
. The
Rajasthani Mirchi Vada
is a popular street
snack
from Jodhpur, recreate the magic at home with this easy recipe by Chef Niru Gupta.These small bites are perfect to indulge in without ruining your appetite. For those who are
calorie
-conscious, these baked bite wrapped in crunchy
sesame
seeds is the best bet -
Til-E-Paneer by Chef Niru Gupta
. If you're an experimental cook and you quests are adventurous foodies, these melt-in-mouth
Rajma Kebabs
are a must on your snack menu.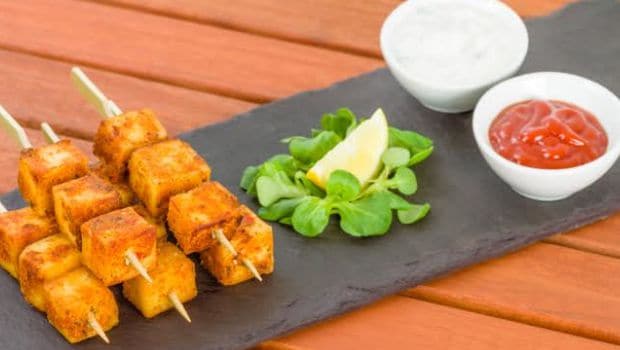 Main Course for TeejFor mains, go for the traditional dishes like the Dal-Baati which is perfect for this nippy weather. Hot, simmering dalserved with ghee-laden baatis is the best combination. Try these absolutely delicious Stuffed Baatis by Chef Sujata Natraj filled with paneer and spices. Along with this, serve a tangy and spicy Palak Mirchi Kadhi by Chef Kunal Kapoor along with a nutty Sesame Seed Pulao by Chef Marut Sikka.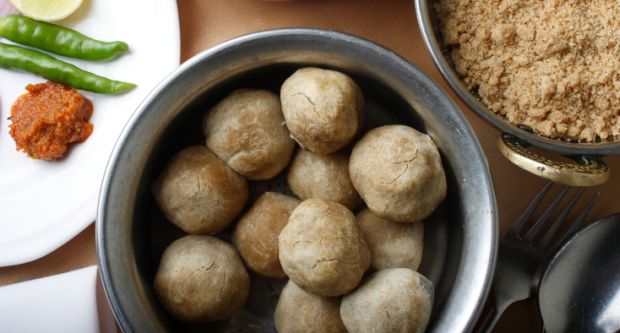 Desserts for TeejFor a sweet, sweet ending stick to the classic dessert of the festival - Ghewar but show off your culinary skills by making it at home. This version with a rich topping of malai and nuts by Chef Ashish Deva from Jaisalmer Marriott Resort will win over all your guests. To add a fun element, try these dainty Gulkand Cupcakes by Chef Swasti Aggarwal.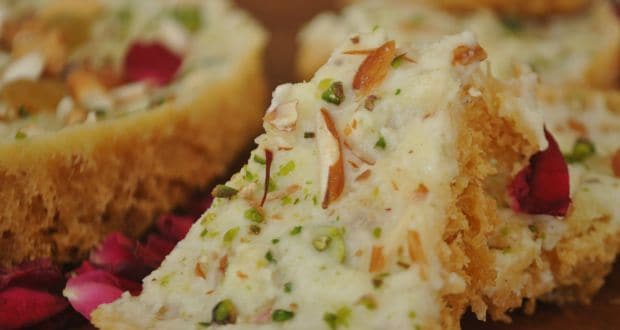 With our simple recipes and this fantastic menu, you can be a part of your Teej festivities and don't have to worry about a thing.