Losing weight is undoubtedly a challenge. We exercise, control calories, and indulge in a new kind of diet. However, we may not know what recipes we can make while changing our diets. You may often hear to have more vegetables and fruits, less fried and oily foods, but what exactly to make? We are often unsure of that. So, if you are going through the same, here we bring you some high-protein, low-calorie dishes to try out.


(Also Read: High-Protein Lunch: These 7 Delicious Soya Recipes Will Be Ready In No Time)
Weight Loss Recipes: Here Are 7 High-Protein, Low-Cal Recipes:
This nutritious dish is a mix of vegetables and crunch that will make you crave more. This low-calorie Indo-Chinese dish will whet your hunger, unlike any other recipe! It is stir-fried with little oil and flavoured with herbs and spices. A bowl full of this will surely satisfy your hunger.
Our humble gobhi, also known as cauliflower, is rich in nutrients and low in fat. And this style of making gobhi will give you a new taste. It has a crispy texture and smoky flavour after roasting. You can choose to have this with a garlic-hung curd dip or even chutney.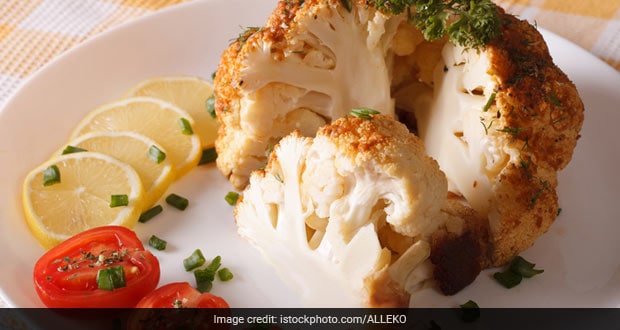 This is unquestionably one of the easiest and healthiest ways to keep in shape. You only need pepper, milk, eggs, and butter to prepare your snack. To make this more nutritious, you can also add more vegetables.


This Mughlai low-calorie dinner is rich in protein and low in calories when baked! It's oil-free, which is the icing on the cake! This recipe will not only satisfy your cravings but also keep your weight in check.


Another quick and easy recipe to try is this sprouts chaat. Make the filling with a bowl of rajma, moong dal, and kaala chana. Add some lime juice with spices and herbs, and you are all set!


Quinoa, foxtail, kidney beans, crisp veggies, and a cilantro-lime dressing are the main ingredients in this Mexican quinoa salad. Every bite is decadent and has a flavour that is delicate and subtle. Have this recipe any time of the day.


(Also Read: High Protein Diet : 7 Protein-Packed Khichdi Recipes To Put Together A Wholesome Meal)


7. Soy Uttapam
This soy uttapam recipe uses soy flakes in the batter, giving the dish a substantial amount of protein. In addition, this uttapam is made with sooji batter, which gives it a crunchy texture. It is also loaded with vegetables.


Try out these yummy recipes, and let us know which one you liked the best!