The very first image that clouds the mind on the mere mention of the word '
chenna
' would certainly be the
rasgulla
. Doused in
sugar
syrup, this magical dessert sits on top of the list of Indian sweet lovers all across. The star ingredient that goes into making it and many other mouthwatering desserts all over the country needs is
chenna
. Interestingly, this humble ingredient is easily available in local markets and can also be made in the comfort of your kitchen.
Chenna
is extremely healthy; since it is
milk
in its concentrated form and it contains all its goodness and nutrients.
There are many delicacies that can be prepared using chenna. Its crumbly, feather-light texture makes it an ideal choice for creating a host of desserts, from the quintessential rasgulla and rasmalai to the cham cham and many other beloved Bengali sweets. The iconic chenna rasgulla is first believed to have been developed in 1868 by Nobin Chandra Das, and the dreamy rasmalaithat followed five decades later was a creation of Nobin Das's son Krishna Chandra Das. For all enthusiastic cooks would love to dish out something delicious with chenna, we'll help you learn the art of making it at home. Though you can opt for the market-bought ones too, there is nothing like watching hot milk curdle and break into one of the yummiest things that ever existed and using this fresh chenna can totally transform your dish. You'll know the difference.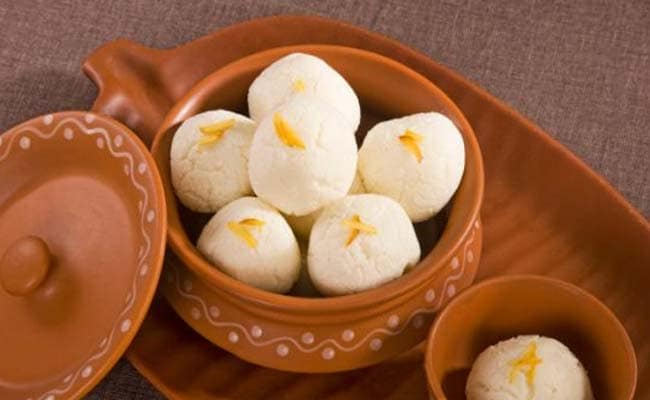 Steps to make chenna
This one is probably the oldest, simplest and the most traditional recipe of chenna. You just need three basic ingredients and just five minutes to do the trick.
Ingredients:
Milk - 1 litre, preferably full cream
Lemon juice -1/4 tsp (you can also use vinegar or citric acid
Warm water - 1/2 cup
Method:
- Mix together lemon juice and warm water, keep aside.
- Bring milk to boil and let it cool for a couple of minutes.
- Now mix lemon juice water in milk and keep stirring.
- You will notice milk curdling slowly.
- Keep stirring until milk curdles completely leaving behind the greenish liquid.
- One the curdled milk is completely separated from the liquid, strain the water and wrap the remnants in muslin cloth.
- Run it under water to get rid of any of any flavour of lemon juice.
- Squeeze to get rid of any extra water.
- Take it out the cloth and press gently to make it free from any lumps.
- It is best to use fresh chenna on the same day and not refrigerate it.
Once you nail the art of making chenna at home, there is just no looking back! Try your hand at some of these wonderful sweets.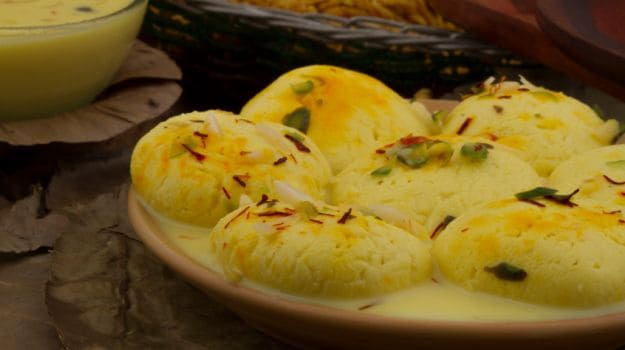 1. Chenna Rasgulla
Recipe by Chef Niru Gupta
The king of traditional Bengali sweets, master the art of making rasgullas at home.
2. Chenna Murki
Recipe by Chef Mehak Sunnaja
This spellbinding will soon become your personal favourite.3. Rasmalai
Recipe by Chef Marut Sikka
Soft chenna roundels are doused in a concoction of sugar syrup and milk to make this dreamy dessert that literally melts in your mouth.