Best Burger Recipes- It's every young child's (and ours) go-to comfort food. A thick patty which is soft in the middle and crisp on the outside, a soft and crumbly bun with sesame seeds stuck to the top, some mayonnaise, chipotle, mustard atop lettuce, cucumber, roasted tomatoes and a handful of olives can make for the most memorable meal. Burgers have come a long way in India. We've proclaimed our love for them and joined the American junk food bandwagon. We've let go of the conventional Mcdonald's, Nirulas and Wimpy flavours and adopted a more creative approach, a certain flexibility that allows us to experiment. We've dared to try different bread, patties, toppings, sauces and even accompaniments.


Burgers have made their way to our breakfast, lunch and dinner menus. They're now part of weddings, birthdays, anniversaries and even those first few dates. And whether you're a foodie or not you'll agree that nobody can ever get enough of a burger. To honour this great dish, we've put together our most popular burger recipes. With a few easy ingredients, you can relish the hero that is the 'burger' at home.
Here Are 13 Most Popular Burger Recipes That You Must Try:
This scrumptious burger sits under a chilli lamb pattie, roasted bell pepper dip, onions, tomatoes and lettuce. Click here for the recipe.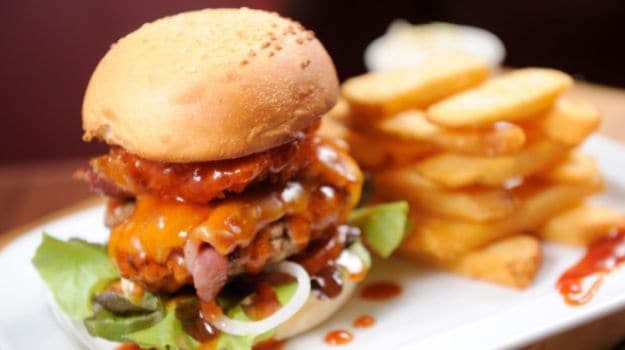 Succulent lamb burgers with the crunchiness of cashew nuts and the creaminess of peanut butter smothered with a gorgeous satay sauce. Click here for the recipe.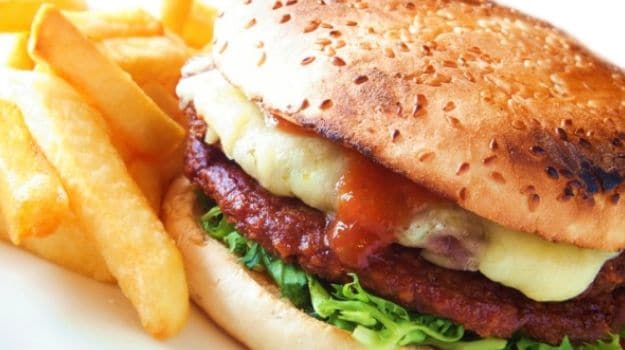 A perfectly shaped lamb pattie cooked to perfection. The tomatoes aren't just a topping but the spotlight of this beautiful dish. Click here for the recipe.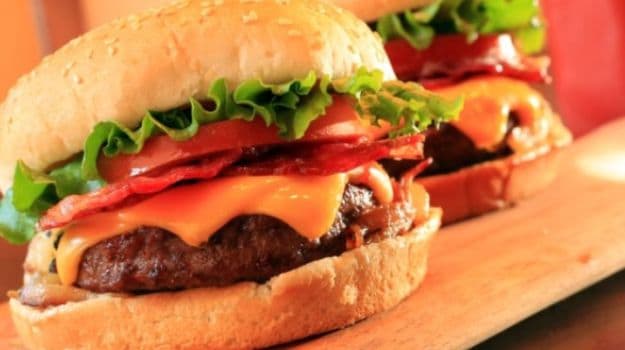 If a burger for you is all about the meat and protein then you're at the right place. Experience the goodness of chicken, fish and a tangy hot and sour sauce. Click here for the recipe.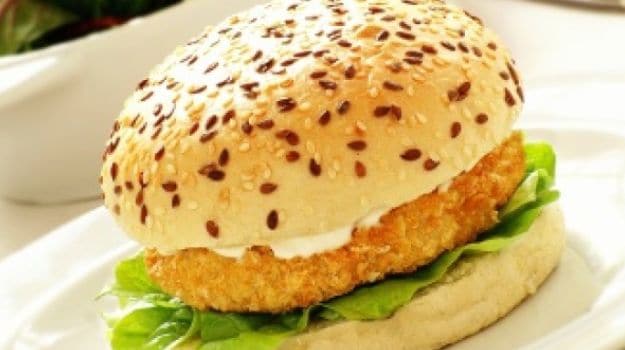 Goodness of chicken and fish all together packed in a burger!
Chicken mince marinated with salt, pepper and feta cheese is only the beginning of this ultimate wonder. To accompany this we've got a guilt-free potato salad with a yogurt dressing. Click here for the recipe.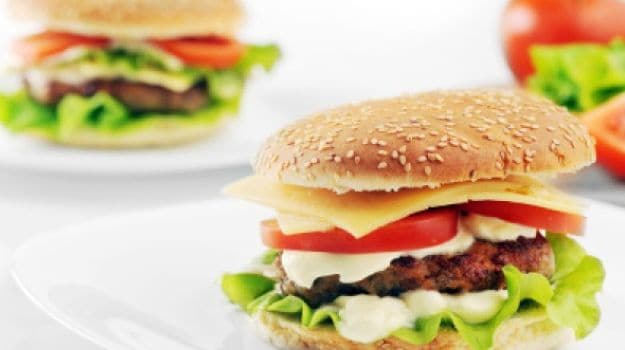 Chicken burger with a generous cheese filling!
For the healthy and calorie-conscious folks, we've got this tasty burger. A lentil, mushroom and sun-dried tomato pattie packed between a whole wheat bun. Click here for the recipe.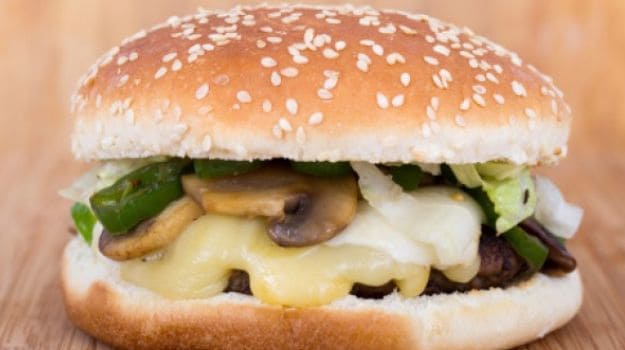 Being a vegetarian is no reason to deny yourself the gluttonous pleasures of an overstuffed bun. Try this bean burger with chipotle chilli and a dash of lime. Click here for the recipe.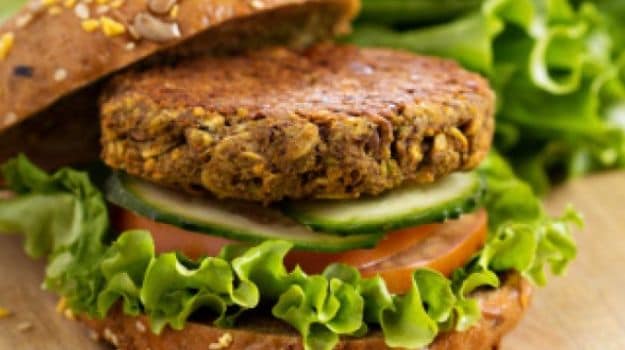 A delicious veggie burger with the goodness of beans.
Lamb it out with this thick and juicy pattie accompanied by a crunchy bittersweet radish slaw and chilli aioli. Click here for the recipe.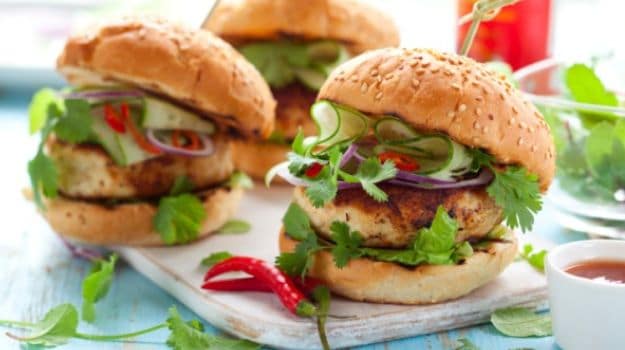 The comfort of potato and the crunch of corn in one thick pattie. Topped off with lettuce, tomatoes, gherkins and served with hot chips. Click here for the recipe.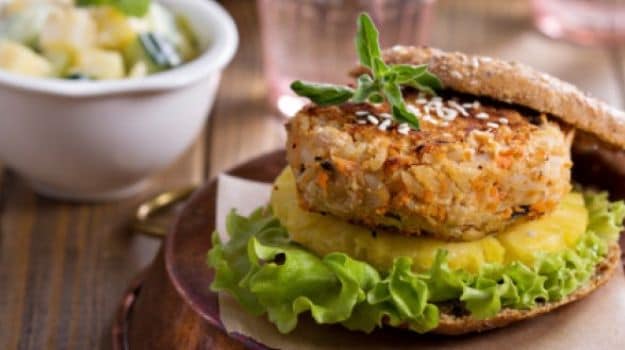 Tightly packed in a bun, even vegetables light up. Beans, carrots, cauliflower and cabbage-crusted pattie are truly a vegetarian delight. Click here for the recipe.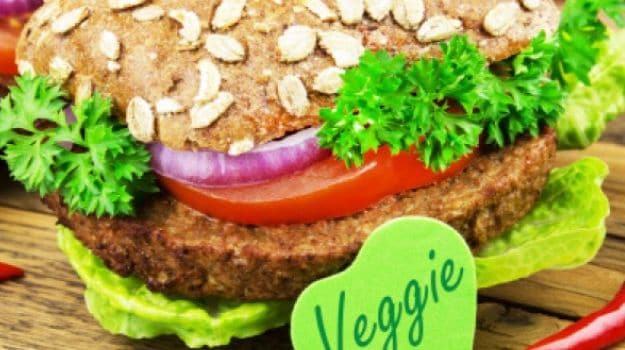 Made with chicken tikka coated in spicy, delicious makhani gravy filled inside a burger bun. Butter chicken twin burgers are a tasty snack or appetizer for kids and adults alike! Click here for the recipe.
A delicious blend of North Indian butter chicken and burgers makes this dish a favourite with everyone.
We all love burgers, here we found a delicious rajma patty burger. Try this quick and easy burger your kids and family definitely like this crunchy burger. Click here for the recipe.
The delicious and cheesy flavours of pizza are in the shape of a burger. The fun part is that this recipe is very easy to make. Click here for the recipe.
As it is famously said, 'Life is too short to miss out on beautiful things like a cheeseburger!' So go and make these delicious burger recipes to relish with friends and family.