Kitchen Basics 101: How to Cook the Ancient Grain Barley
Plavaneeta Borah, NDTV | Updated: July 14, 2017 14:52 IST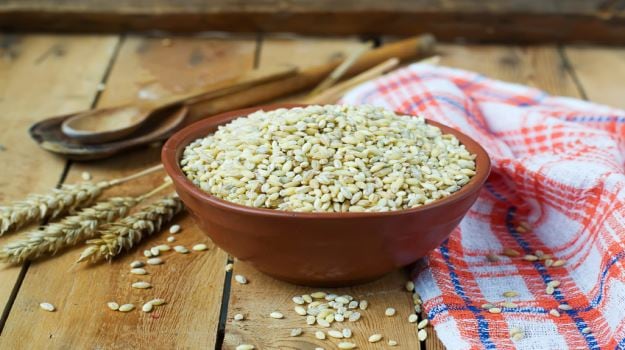 Say barley and the instant thought that comes to mind, for most of us, is beer. Well, we all know that one of the most loved alcoholic beverages in the world is brewed from barley. But then, what are the other scrumptious treats that are made from the ancient grain? Clueless?

Even though many cultures across the globe have extensively used it as one of the main sources of nutrition, barley fails to hit the popularity charts in the current scenario. Blame it on the husky exterior that makes it somewhat cumbersome to cook it. But get past the inhibitions, and you will learn that once you start using it as an ingredient in the kitchen, the nutty flavour and firm texture will get you hooked. You will soon look out for different and interesting ways to use this ancient grain in your daily diet.
The Beginner's Guide to Barley

If you head to the market looking for barley, you will most likely come across these two varieties – hulled and pearl barley. In Hindi, it is known as jau. The first kind, with the outer husk removed but with the dark brownish barn layer intact, is said to be superior in terms of nutritional value – it is high in soluble and insoluble fibre, vitamins, essential minerals, anti-oxidants and phytochemicals which are believed to lower the risk of heart disease and diabetes. Pearl barley on the other hand is the processed kind wherein the husk and the bran are polished off to leave behind pearl-white grains. When it comes to cooking these two varieties, the hulled barley takes a longer time. But I personally feel that it is worth the wait because the texture and the flavour are much more rewarding while cooking the dishes. The pearl barley is easy to cook, looks beautiful on the plate but somewhat lacks the nutty crunch.

(New Diet Mantra: Dietary Fibre from Various Food Sources Could be More Beneficial)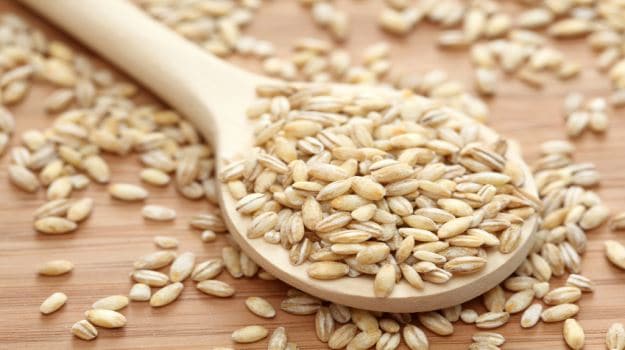 How to Cook Barley

The first step in cooking barley involves boiling the grains. Take the required quantity of barley and wash it well. If you are using the hulled variety, you can even soak it in water for a few minutes before using it (about 15-20 minutes).

Going by the measure of 1 cup of barley, take 3 cups of water in a saucepan. Add a pinch of salt, and put on the flame. Add in the barley and let it come to a boil. Then lower the flame and let it simmer for 20 minutes (if using pearl barley) and 40 minutes (if using hulled barley). Check the doneness and then drain excess water and allow it to cool. You can now use the barley to cook a range of dishes.

(Grains are Great but Should You Mix Them?)

Few important points to note are –

Hulled barley still retains its shape after the process of boiling, and has a firm texture. As such it is perfect to use for pulao, stir-fries, warm salads, or as an alternative to rice.

Pearl barley, also known as naked barley tends to be slightly starchy because of the removal of the bran layer during processing. It therefore works well in soups where it acts as a thickener, risottos, khichdi, stews, and even as cereals.

(Quinoa, Chia Seeds and Kale: Superfoods or Supermarketing?)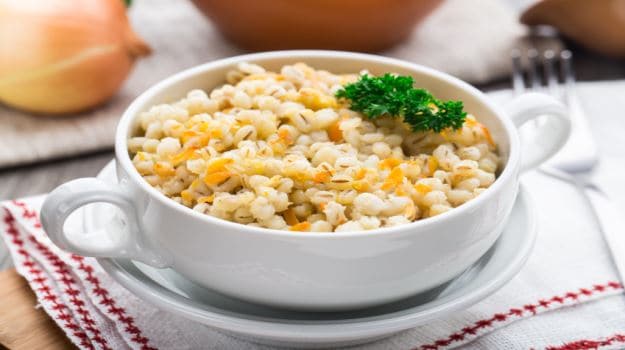 (Best Quinoa Recipes - Why is it a Super Grain?)

Dishes to Try at Home

The first time I cooked with barley, I used the hulled variety and made a vegetable pilaf. The nuttier alternative to rice was a refreshing change and it looked beautiful on the dinner table with each grain holding its shape. On another occasion, I used the barley to make a quick stir-fry in butter along with bacon, peas, carrots and beans, and finishing off with whisky to lend it a malty finish. The result was deliciously good. Then I tried experimenting with the pearl variety and made a dish inspired by Pasta Alfredo. I replaced the pasta with the barley and it worked beautifully. The grains had a similar texture as that of al dente pasta and the starch produced during the cooking process contributed to the richness of the dish, making it a creamy delight.

Pearl barley is best for making risottos. Like rice, you need to directly cook the grains in the stock until they become plump, soaking in the delightful flavours. The Tibetians are known to use barley to make tsampa, a flour made by first roasting barley and then grinding it. It is often eaten as a cereal with cheese or salty butter tea. It is also believed to be the Dalai Lama's favourite breakfast treat.

(Beyond Quinoa: The New Ancient Grains)

If all these talks about barley have convinced you to try cooking it at home, we have some delicious recipes listed out for you –

Barley Risotto
Barley takes the place of rice in this risotto recipe, and is made using yellow squash, bitter gourd, zucchini and some distinct herbs.

For the recipe, click here.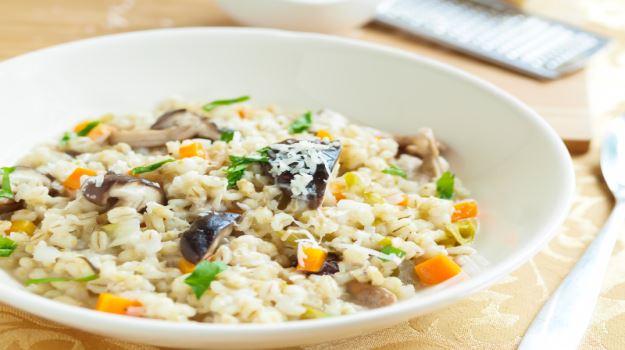 Pearl Barley Salad with Pomegranate and Avocado
A healthy salad made with the goodness of pearl barley, pomegranate and avocado. You can also throw in some olives and other veggies of your choice. Drizzled olive oil and lemon juice before serving.

For the recipe, click here.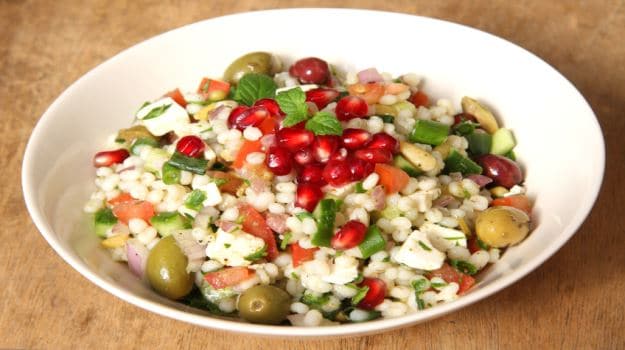 Barley and Red Rice Salad
Barley and red rice combines brilliantly in this recipe while corn, pomegranate seeds, kidney beans, apricot, and cluster beans add a medley of flavours. Add in chives and toss well with freshly made dressing, and this is sure to be a favourite.

For the recipe, click here.