Who doesn't like desserts? Imagine a bowl full of chocolate ice-cream or a freshly baked cake! Don't you love the beautiful aroma in the bakery? With the nationwide lockdown in place due to the Coronavirus spread, all restaurants, eateries bakeries are shut with only a few of them open for deliveries. Chances are your favourite dessert place might not be even delivering these days. So does that mean you have to let go your decadent chocolate cake cravings? With our easy dessert recipes, guess not!


While you might think that making a dessert like a chocolate cake at home might be too much hassle with elaborate utensils, but that's not really the case with many sweet treats. Here we have 3 delicious desserts that do not require exotic ingredients or huge utensils, in fact just a pressure cooker! Think of gooey cakes and custards.


(Also Read: Lockdown Recipes: Easy Desserts To Enjoy During Quarantine)
Here Are 3 Easy Dessert Recipes You Can Prepare In A Pressure Cooker At Home:
As simple as baking it in an oven, eggless vanilla cake made in a pressure cooker is an easy, fuss-free recipe that can be made within an hour. The sweet, buttery flavour and light moist texture makes it perfect to celebrate any occasion! Top it with some buttercream frosting for a sinful treat. Find the recipe here.
Did you think a perfect caramel custard would be hard to put together? Well, here's a super easy custard recipe that you can try at home. Simply put the batter in a heat-proof mould and place it on top of a steel cup inside the pressure cooker. Fill some water and steam to a perfect homemade custard. Find the recipe here.
A rich and dense chocolate cake never fails to lure us. With a super soft and spongy texture with chocolate oozing out, chocolate cakes can be a real crowd pleaser. The good news is that you don't always need to go out and buy from a bakery, instead you can now prepare it at home that too without an oven. Here's a simple chocolate cake recipe made in a pressure cooker that you can try at home.Find the recipe here.


(Also Read: Lockdown Comfort Food: 2-Ingredient Dessert Recipe By TikTok User Goes Viral)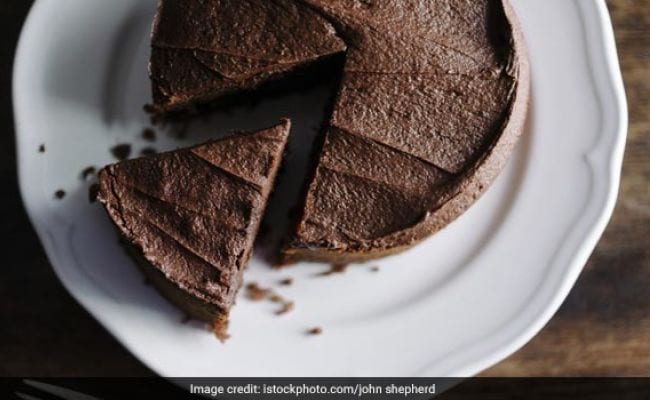 Make the best of this quarantine period at home, try these drool-worthy recipes and let us know your experience in the comments section below.
About Aanchal MathurAanchal doesn't share food. A cake in her vicinity is sure to disappear in a record time of 10 seconds. Besides loading up on sugar, she loves bingeing on FRIENDS with a plate of momos. Most likely to find her soulmate on a food app.