Photo credits: Instagram/elementscoffee
Are you in need for an instant snack that is both easy to make and mouth-watering to eat? Then we've got the perfect solution for you, Naan Pizza. Well, it's just like regular
pizza
but only better. Naan is a long-ish, oven-baked
flatbread
which was first introduced in Central and South Asia. In India, it is a common bread which is often teamed with
Chicken Butter Masala
,
Mutton Korma
,
Dal Makhani
and the like. The crisp and mildly chewy texture is perhaps what makes it perfect to function as a pizza base, and when topped with delicious flavours, it is bound to be a hit.
While preparing this pizza, you don't need to beat your dough or wait for hours for it to rise. Skip all the labour and just get your hands on some naan breads, top them with your desired toppings, then put them in the oven which is preheated to 220 degree C for 10 minutes and then, voila! Your naan pizza is ready. In barely 20 minutes, this treat is all set for you to dig into.
Here are a few tips for naan pizzas toppings which will definitely leave you wanting more:
1. Mushroom and Caramelized Onion
This naan pizza is ideal for vegetarians as it is topped with mushrooms, caramelized onions and nutritional yeast which brings out a unique flavour, which can be enjoyed in barely 20 minutes.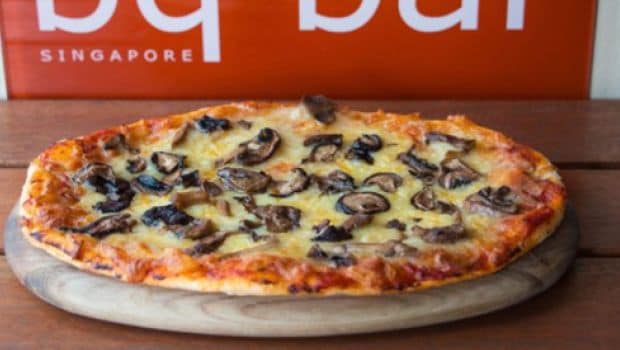 2. Mediterranean Naan Pizza
The naan pizza is topped with olive oil, sun-dried tomatoes, garlic and arugula. This combination makes it both healthy and an absolute delight to eat. It has a Mediterranean flavour to it, due to its plant based and nutritional ingredients.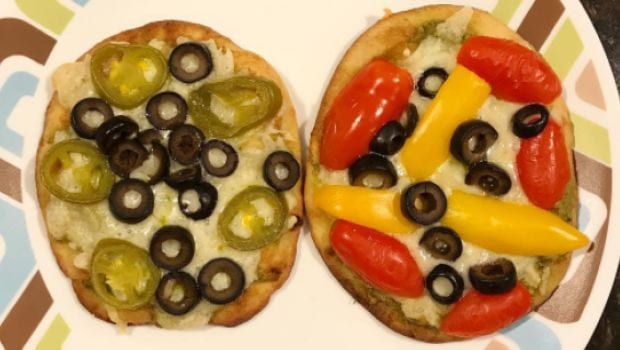 3. Cheeseburger Naan Pizza
Have you ever craved for a pizza and a burger at the same time? If yes, then we bring to you the Cheeseburger naan pizza which is topped with a cheesy base, tomatoes, scallions, ketchup and mustard. After this you can add some homemade salad dressing with mayonnaise to improve the taste.

4. Margherita and Prosciutto Naan Pizza
This naan pizza is a sauce-less but the flavours will blow your mind away. It consists of mozzarella cheese which is placed on every naan, along with tomato slices, prosciutto, basil and parmesan cheese. Don't forget to sprinkle it with salt and pepper. The juicy tomatoes and dripping cheese will leave a lasting taste in your mouth.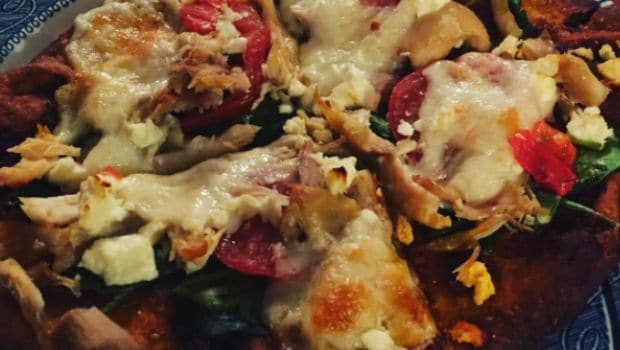 5. Chicken Barbeque Naan Pizza
For this naan pizza, you can either used the leftover chicken from your last barbeque or you can prepare a fresh set of them. Place the chicken on the cheese and sauce base of the crust before putting it in the oven. After which, a treat for all chicken-lovers is ready to beaten.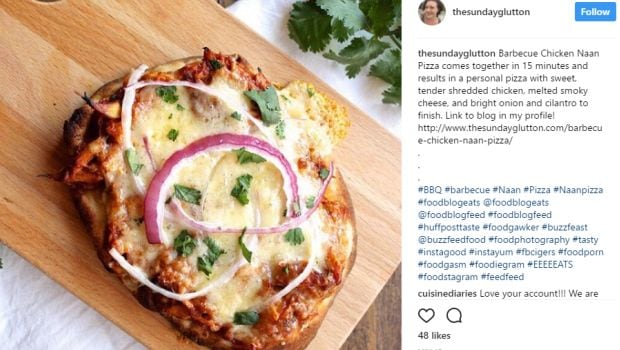 Barbecue naan pizza
6. Kale and Sausage Naan Pizza
This naan pizza is topped with both vegetables and meat, which makes it both healthy and delicious. Add mozzarella cheese, a few sausages and some freshly cut kale to the pizza base. This combination boosts the nutritional value of the pizza and will help maintain the much needed roughage in your body.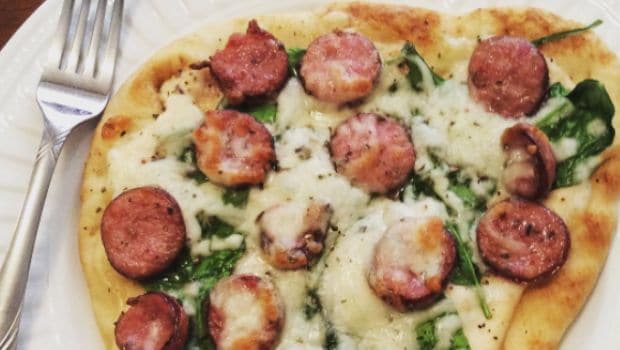 7. Shrimp Naan Pizza
This sea-based naan pizza is fuss- free. The shrimp is laid out on a base of garlic and olive oil. The buttery shrimp can be cooked in barely 10 minutes and is a perfect appetizer for parties and get-togethers.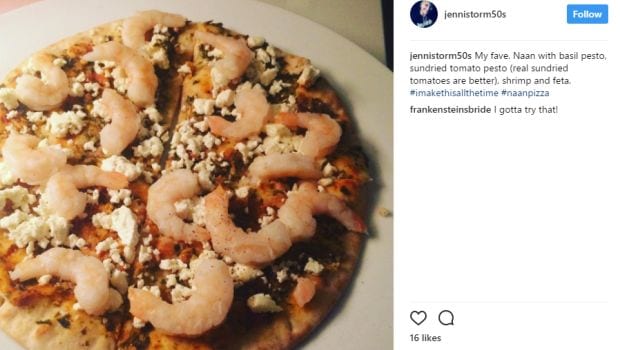 Disclaimer:
The opinions expressed within this article are the personal opinions of the author. NDTV is not responsible for the accuracy, completeness, suitability, or validity of any information on this article. All information is provided on an as-is basis. The information, facts or opinions appearing in the article do not reflect the views of NDTV and NDTV does not assume any responsibility or liability for the same.