When it comes to weight loss, many people tend to get cold feet. It is kind of understandable too, considering the alterations you have to make to your existing diet and lifestyle. Let us tell you a secret; you don't have to make drastic changes overnight. In fact, nutritionists and health experts often recommend taking very slow and gradual steps to make your body adapt to the changes you are making to your diet. For instance, ditch junk food but also make sure you substitute them with healthier and low-fat options. It is also advised to increase your protein intake and reduce the intake of refined sugar and trans-fats. Protein plays a crucial role in weight loss. It takes very long to digest, inducing the feeling of satiety. It increases levels of appetite-reducing hormones like GLP-1, PYY and CCK, while reducing levels of the hunger hormone ghrelin, making you crave less, thereby aiding weight loss. Vegetarians often find themselves in dearth of options when looking out for protein sources. Since the protein-rich foods like meat, poultry eggs and fish are out of options, they take resort in plant-based source of protein like lentils and legumes. Another amazing vegetarian protein source is paneer or cottage cheese. Macrobiotic Nutritionist and Health Practitioner Shilpa Arora says, "Paneer is loaded with healthy fats, proteins and are very low on carbs. It is excellent for weight loss and diabetics. You can have them raw, or cook them in healthy way. You can add veggies to your paneer bhurji, or have them as tikkas."


(Also Read: Make Paneer (Cottage Cheese) at Home: Simple Tricks and Tips)


Here's how paneer or cottage cheese could help in weight loss process:



1. Rich in protein: According to Bangalore-based nutritionist, Dr. Anju Sood, "Cottage cheese is a dense source of protein". She says, "It depends upon the kind of milk from which the paneer is churned. If it is from full cream milk, it is high on fat too, in addition to being a protein-dense food. Other than iron, almost all essential minerals like calcium and magnesium are present in cottage cheese." 100 grams of cottage cheese contains 11 gm of protein, according to USDA. Cow's milk contains the highest amount of casein protein among various kinds of milk. Therefore, cottage cheese derived out of cow's milk is one rich source of protein you can load up on. Another highlight of cottage cheese is that it does not really require any cooking and can be consumed directly. A cube of raw paneer, therefore, makes for a powerhouse of protein.



2. Decent calorie count: About 100 grams of non-fat cottage cheese has about 72 calories, which is not so high. Make sure your cottage cheese is not made of full fat milk. The way you cook your paneer also adds to the calorie load. While cooking, opt for healthier options like baking or grilling.


(Also Read: 10 Best Paneer Recipes)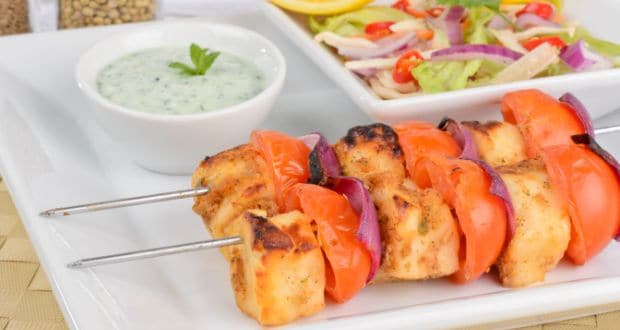 3. Source of good fats: Paneer is a source of good fats. Good fats are essential. Weight loss has a lot to do with wise choices. Ditching bad, highly saturated fats for healthy ones is one of them. Eating fats, in controlled portions could go a long way in weight loss process. Your body will eventually learn to burn fat, instead of energy, further inducing weight loss.



4. Low in carbohydrates: 100 grams of paneer made from cow milk provides 1.2 gram of carbohydrates. Carbohydrates metabolise quickly, which is why nutritionists often recommend eating foods with low-carb content.



5. Good source of calcium: Did you know that cottage cheese can fulfil 8% of the daily recommended value? 100 grams of cottage cheese has a whopping 83 grams of calcium!
In addition to giving you stronger bones and teeth, calcium may also help burn fat. Some studies have claimed that calcium may also help induce weight loss. Calcium provides small increase in thermogenesis, the body's core temperature. This may boost metabolism and increase fat burning.

How To Cook Paneer For Weight Loss:

India's love affair with paneer needs no introduction. You can experiment with paneer in many ways. Do not fry it in fattening refined oil. Tandoori and tikka preparations are better options for weight loss. Scrambled paneer is also a good alternative that you can try. You can of course team it with other healthy veggies to speed up your weight loss further.

1. Paneer Besan Chilla



Besan (gram flour) is a very healthy flour to cook with and contains a lot of protein. Add to it the nutritious stuffing of paneer and voila! You have a winner recipe!


(Also Read: Chila, The Great Indian Breakfast: Protein Packed and Low in Calories)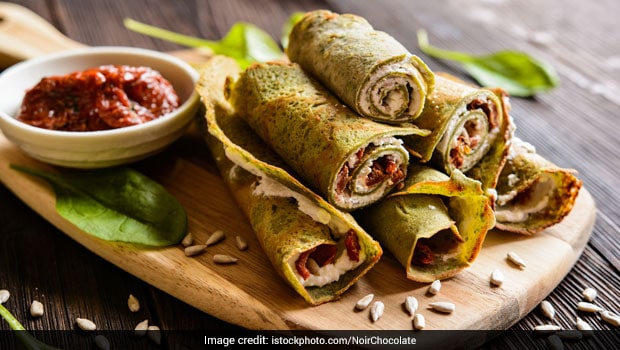 Besan (gram flour) is a very healthy flour to cook with and contains a lot of protein

2. Paneer and corn



A hearty dish made with an eclectic mix of scrambled paneer, olive oil, cumin seeds and golden corn. There, we saw you slurping!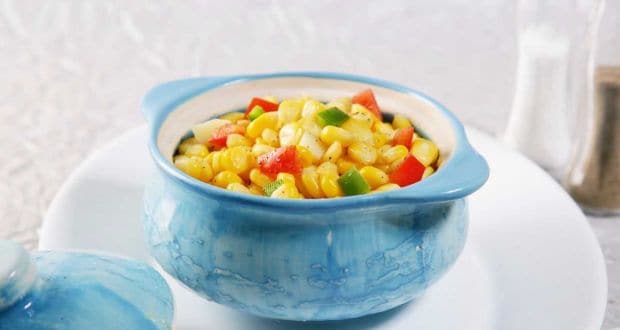 A hearty dish made with an eclectic mix of scrambled paneer, olive oil, cumin seeds

3. Paneer Chaat with Chilli Chutney



Spicy and delectable chaat teamed with a lip-smacking chutney. Whoever said weight loss was boring, sure did not know about the magic of paneer.



So what are you waiting for? Use paneer and whip up some delicious weight loss-friendly snacks! Got some healthy and lip-smacking recipes to share? Do write to us in the comments section.
About Sushmita SenguptaSharing a strong penchant for food, Sushmita loves all things good, cheesy and greasy. Her other favourite pastime activities other than discussing food includes, reading, watching movies and binge-watching TV shows.