Growing up, I did not have
fancy restaurants
to go to, or the extra money to visit them often. However, looking back, I can't remember a single
weekend
when we did not plan an outing as a family. We would come up with ideas, look at the weather for inspiration and excitedly work out the nuances of the plan.My
favourite Sunday plan
, especially on sunny
winter
afternoons, was a
picnic
. The location could be as unassuming as the Jahapanah Forest behind our house or even the popular India Gate circle. We would pack in bedcovers to spread,
food hampers
stuffed with
home-made goodies
and games like Frisbees which would keep us occupied. We
kids
played with each other as we ran around the gardens and the adults relaxed and read books or chatted.
Cut to the year 2015. An outing for most of us translates into a meal at a restaurant. We dress up, tell the kids to mind their Ps and Qs and sit quietly in a corner (maybe even slip them an iPad if they are more interested in exploring their surroundings). As much as I love eating out, there is something terribly wrong in this scene. As winter comes knocking on our doors, why don't we be adventurous for a change? Why not pay a visit to your own childhood and plan a picnic for the weekend?
There are plenty of places you can choose from, regardless of the city you are in. Bengaluru has gardens and lakes galore and Mumbai just needs you to drive an hour out of the city to chance upon undulating hills and waterfalls. Picnics can be adventurous, even the drive-in theatre in Ahmedabad can serve as a great venue as can Law Garden or the banks of Sabarmati.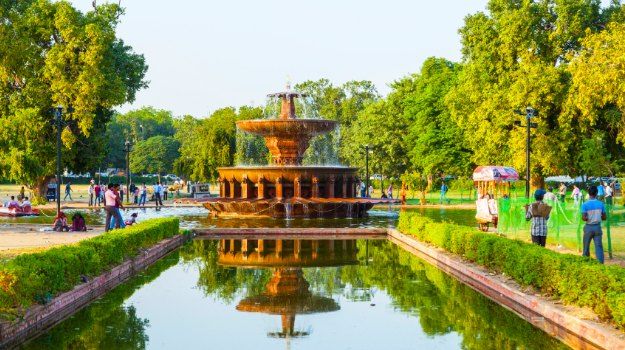 A new resolution in mind, the past few winters have seen me venturing out and planning picnics for the family in Delhi. Though you can head to Deer Park, Lodi Gardens or even Surajkund, my favourite picnic spot remains India Gate. Avoid the crowded lawns closer to the monument and walk along Rajpath towards Rashtrapati Bhawan. Before the crossing for Rashtrapati Bhawan, you will find that you left the crowds behind and the gardens on both sides of the road are resplendent with flowers and trees for shade. This is my ideal picnic spot, one that I grudgingly share with you, hoping that it retains it quiet charm.
Your picnic hamper should ideally have some snacks for the children and a thermos of hot chai. Relaxing on the bedspread, sipping on a hot cup of tea as you hear birds chirp and ducks play in the stream nearby, this is as idyllic as winter afternoons get. Carry along your favourite home cooked food and finish off your meal with an ice-cream from the vendors that line Rajpath.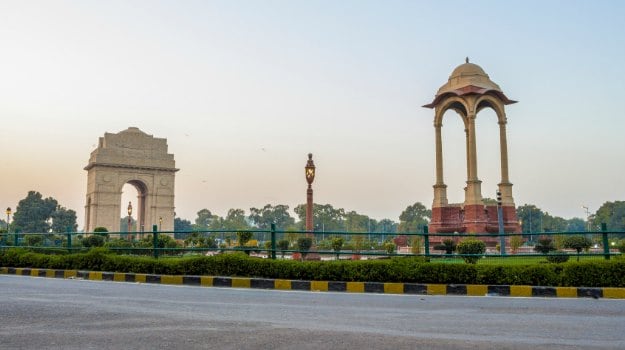 Sometimes, in the never-ending rush of life in a metro, we forget to stop and stare. William H. Davies could very well have been talking about today's times when he wrote his poem 'Leisure':
What is this life if, full of care, We have no time to stand and stare.
It's as good time as any for you to slow down, pause a while and take a deep breath. Smell the flowers, admire at the colours of the leaves and hear the tinkling laughter of children as they chase each other around.
Sunday afternoons can also be made of these.