They are staple accompaniments to your tea and coffee, you have seen them as part of so many desserts and let's not forget the endless number of times you sneaked went into the kitchen at odd hours just to find your jar full of happiness. You guessed it right, we are talking about cookies and biscuits! I remember, even before I had my first cup of tea or coffee, I used to enjoy their crunchy company while the elders at the table sipped their cup full of tea. So many times I have finished a full packet all by myself, leaving the elders nothing! And that's not all I have been guilty of. I have also hardly ever managed to draw a clear distinction between the two. What makes cookie, a cookie? And a biscuit, a biscuit? What is the essential difference between the two. Let's find out. Often shaped as discs, there isn't much difference between the two in terms of preparation. They are both baked goods. The key difference lies in the ingredients. The ingredients in cookies are more on the decadent side as compared to biscuits which are essentially just made using flour, sugar and butter as main ingredients.
Cookies
Cookies
are a lot more loaded in terms of ingredients and flavours as compared to biscuits. They naturally take more time to bake too, considering its dense ingredient base batter. From chunky nuts to oats, chocolate chips and resins, cookies can contain them all. The moist and chewy texture of cookies differentiates it from the biscuits which are essentially just crusty baked butter breads. Originally, the first batch of cookies were actually a preliminary test to check the oven temperature for baking cake. Cooks used a small batch of cake batter to assess the temperature of their oven before baking. These small batches of 'cakes' were called "koekje", meaning "little cake" in Dutch. And that is how our dear cookies were born.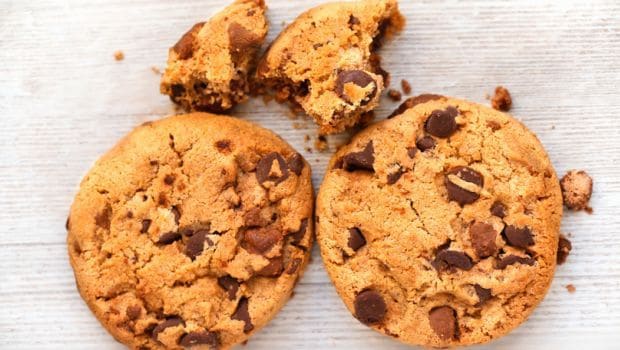 Cookies are a lot more loaded in terms of ingredients and flavours as compared to biscuits. Photo Credit : Istock
In addition to being the perfect tiffin,
picnic
and tea-time snack, cookies can be used in variety of ways to whip up a whole new dessert combination. Here are some cookie recipes that are sure to impress.
Chocolate Cookie Sandwiches
A creamy filling sliced between decadent chocolate cookies straight out of the oven are stuff dreams are made of.
Oreo Cookie Cheesecake
Made with crunchy chocolate cookies, luscious cream cheese and melted chocolate, this
cake
is going to stay with you much after you have finished licking the last bit off your plate.
Biscuits
It wouldn't be wrong to call biscuit a baked bread. Now a days, you have savoury biscuits in markets too, made with whole grain flours instead of the refined variety. These
biscuits
are considered good especially for diabetics. The essential ingredients used in baking biscuits are butter, flour and sugar. It is not as dense and sugary as a cookie; it is light in texture with a crusty exterior. They are relatively thinner in dimension too, as compared too cookies and most often come with a slightly grainy taste.
Biscuits too make for a great base for a variety of
sweet dishes
across the world. Here are some biscuit based recipes you can try at home.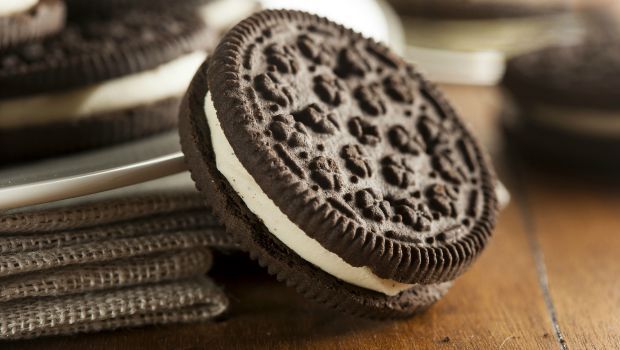 ​It wouldn't be wrong to call biscuit a baked bread. Photo Credit : Istock
Dates biscuit roll
Crushed biscuits with dates, eggs and butter. Chilled, cut into small slices and served with an ice-cream, chocolate strips, mint sprigs and some fresh oranges. A wholesome
dessert
, that is sure to win hearts at the next party at your place.
Crunchy Biscuit Pudding
Chocolate biscuits
, cream, fruits and grated chocolate makes for one delicious creamy and crunchy pudding you can't refuse.
Biscuit Fudge
Crushed biscuits with
butter
, cocoa, coconut, nuts and honey. Topped with melted chocolate or dusted with some icing sugar. We can see you slurping already. Go ahead try these ingenious recipes with your favourite cookie or biscuits and let us know how it went.
About Sushmita SenguptaSharing a strong penchant for food, Sushmita loves all things good, cheesy and greasy. Her other favourite pastime activities other than discussing food includes, reading, watching movies and binge-watching TV shows.