Diabetes in India is approaching epidemic proportions. The Diabetes Foundation of India estimates that 67 million people already suffer from diabetes. A study by Dr. Anoop Misra showed that 37% of urban south
Asian
Indians suffer from Diabetes and Pre-Diabetes. In the global scenario, the International Diabetes Foundation Atlas puts India at number 2 in the
Top 10 Diabetic
countries of the world. The number of people with diabetes in the age group of 20-69 years is expected to go up to 109 million by 2035.
Diabetes
is classified as:
TYPE I Diabetes
is when there is absolutely no
insulin
being produced in the body because of complete destruction of the insulin producing beta cells of the pancreas. Type I diabetes is more common in children, its causes are not fully understood though, risk factors include intra uterine factors, diet in childhood or viral infections. People with Type I
diabetes
need insulin daily to control their
sugar
. Some common symptoms are, abnormal thirst and dry mouth, frequent urination, lack of energy and extreme tiredness, constant hunger, sudden
weight loss
, slow healing wounds, frequent infections and blurred vision.
TYPE II Diabetes
is the more common form of diabetes and is usually adult onset, however in recent times, cases of childhood and adolescent diabetes have also been seen. In Type II diabetes, the body is unable to produce normal quantities of insulin or the body is unable to use this insulin (Insulin resistance) leading to increased blood sugars. Risk factors for Type II diabetes are
obesity
, physical inactivity, unhealthy diet, advancing age, Family history, gestational diabetes.
GESTATIONAL DIABETES
or GDM refers to pregnant women who develop insulin resistance. GDM may not be detrimental to the
child
or mother if treated well however untreated it can lead to very serious complications. Mothers with GDM usually go back to normal sugar levels after delivery of the baby but are at a higher risk of developing Type II DM later in life.Prevention of Diabetes and Management of sugar levels has two major components – DIET AND EXERCISE.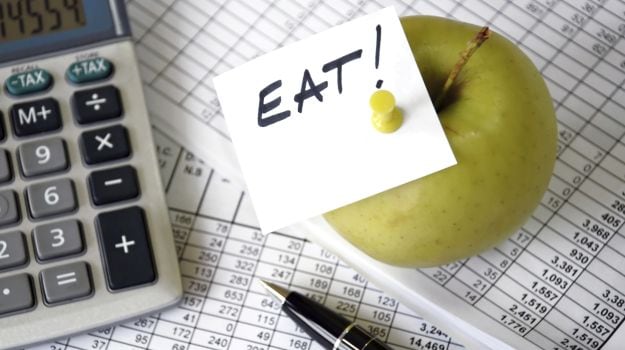 DIET
is not about exclusions and deprivation but about discipline and moderation. Points that will help you control your blood sugars:
•
Eat
meals at fixed timings daily.
• Eat a similar amount of food in each major meal
• Eat
healthy
So what does it mean to eat healthy?
Healthy meals include whole grains like whole wheat,
bajra
, corn,
oats
, brown rice or millets like
jowar
,
ragi
, etc. Keep the refined processed cereals to a minimum. American Diabetic association recommends 14gm fibre /100Kcal and at least 50% of grains consumed to be whole grains. These provide energy required for normal working of the body and the soluble and insoluble fibre help with sugar control. A study on 26,000 participants across 8 countries and adding findings from another 18 studies, showed that fibers from whole grains were most protective.(1)
Proteins
from eggs, meat fish and chicken or from vegetarian sources like
dals
,
paneer
or besan help control the sugars in addition to providing body building material. Whole dals like rajma, Kabuli chana, sabut moong, masoor are recommended at least once daily. Studies have proven that
proteins
have a neutral effect on blood glucose levels (2).They can be cooked as gravies or taken as sprouts. Low-fat non-vegetarian sources of proteins should be chosen and the portion size should be according to the diet plan. Adults need at least 1gm/kg of proteins (Anoop Misra et all) to meet their daily needs.Fats are an important part of a balanced meal pattern. They are required for maintaining the integrity of our cell membrane and transporting fat soluble vitamins into our body. 15% of total calories should come from visible fats. Choose oils rich in mono unsaturated fats and poly unsaturated fats as compared to saturated fats like ghee. The ideal combination of oils for Indians as recommended by National Institute of Nutrition Hyderabad is :Groundnut or Sesame or Rice bran+ Mustard
Groundnut or Sesame or Rice bran+ Canola
Groundnut or Sesame or Rice bran+ Soyabean
Palmolein + Soyabean
Safflower or Sunflower + Palmolein + Mustard5 servings of
vegetables
and fruits are a must daily. Make fruits your between-meal snacks. Avoid mangoes, bananas, grapes and chikoo (sapodilla). Have whole fruits not juices. For beverage options, try fresh lemon water, fresh coconut water, fresh watermelon juice and the traditional juices like raw mango (yes you can eat the raw version) panna.For your 5pm snack, choose between chanas, murmure, a plate of bhelpuri, popcorn (1cup without butter), a piece of paneer (20gms), grilled chicken piece, roasted soy, roasted pappad, khakra, idly or upma, to name a few.One fistful of dried nuts and seeds are another good snack daily. They are low in carbohydrates and provide a number of benefits from healthy fats, to proteins to antioxidants.
EXERCISE
daily, sugar control is about balancing the input verses output. Exercise benefits diabetics by keeping their weight under control and improving the uptake of sugars from the blood by the cells. Benefits of exercise on the body as a whole are fabulous, so just do it.
American Diabetes Association 2015 recommendations:
150 minutes or more per week of moderate intensity aerobic activity (50% -70% max heart rate) spread over 3 days with no more than 2 days of rest.Resistance training twice a week may help, check with your doctor to rule out contraindications.Reduce sedentary time = walk, climb stairs every 90 mins spent sitting.Children with diabetes need more than 60min of physical activity dailyDiabetic lifestyle is one which is healthy and wholesome. Each individual is different so is their Diabetic programme, for which you should be in touch with your dietician. There are however, certain points which form the basis of this programme, we have tried to highlight those to help you understand and get started.