The Smart Guide for Healthy Eating While Dining Out
Shilpa Arora | Updated: February 03, 2016 15:33 IST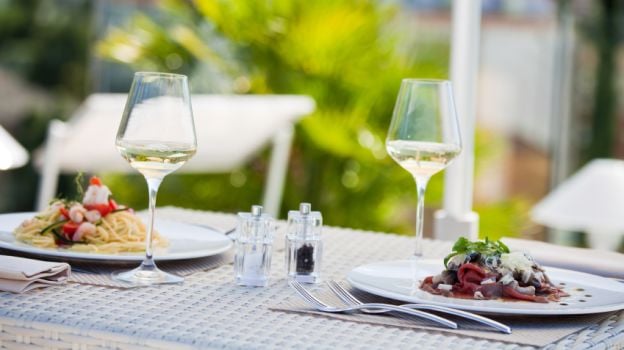 Just because you're making healthier choices, does not mean you can't ever eat at your favourite restaurants. The guidelines below will help you choose the best options available at some of the most popular eateries for dining your favourite cuisine. However, you can't dine out every night as you can't control the amount of salt, sugar, cream or butter that restaurant food is prepared with.

Some points to keep in mind -

1. Restaurant portions may be larger than what's appropriate, so you could share with a friend. Don't eat the whole portion by yourself.

2. Try to choose foods that are as close as possible to their 'natural state'. Remember the more 'unnatural' the food, the more it's been processed, refined and stripped of essential nutrients.

3. Skip commercial salads dressings and opt for olive oil on the side.At an Italian Ristorante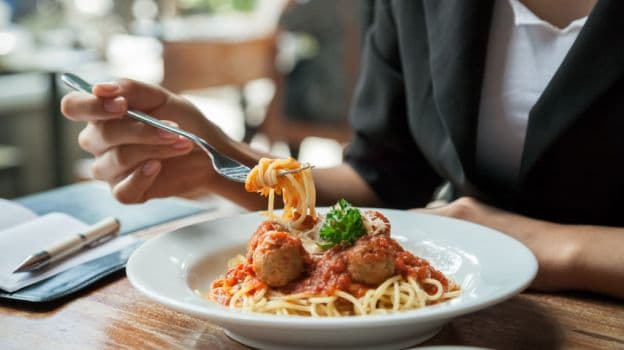 Since very few establishments offer whole wheat pasta and the servings are typically four times the amount you should be eating, opt for a salad instead and non-pasta entrée such as grilled or roasted vegetables, chicken or seafood.

Your best bet -
Whole wheat pasta in red sauce (avoid large portions)
Grilled vegetable antipasto
Green or spinach salad
Thin crust (instead of thick crust) pizza, add extra sundried tomatoes
Anything with sundried tomatoes or chopped tomatoes
Grilled chicken with a side of veggies
Grilled or roasted seafood platter
Stay clear of -
Cheesy dishes
Creamy sauces (Alfredo and Carbonara)
Breads
Risotto
White pasta (especially avoid large portions)
At the Chinese Buffet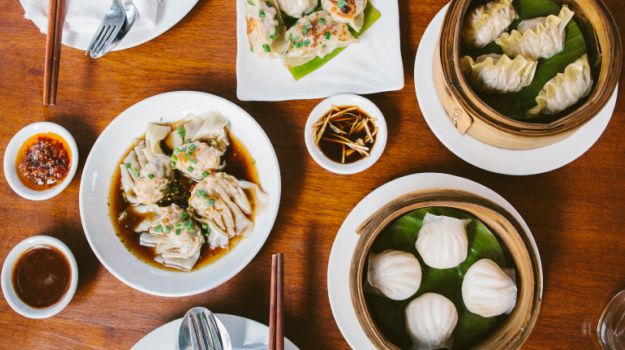 Majority of Chinese restaurants don't serve brown rice. Oh, how I wish they did! So choose grilled or steamed entrees and cut down on the sauces that are packed with MSG and excessive salt, using sparingly if at all. I'll admit that even I have problems avoiding fried rice; it smells so good! So I often just take a small portion for a kick of flavour. For a healthy helping of antioxidants, order the Hot pot, a clear soup with Chinese greens and some seafood if you want.

Your best bet -
Clear soup with vegetables or chicken
Lettuce wraps (go easy on sauce)
Grilled or steamed fish or shrimp
Baked of stir-fried chicken
Stir-fried vegetables
Stir-fried green beans
Stay clear of -
Dumplings made of corn flour, steamed or fried
Noodles
Thick soup
Deep-fried entrees
Dishes with sauces (such as sweet and sour or hoisin sauce). If you must have one of these dishes, ask for the sauce on the side.
At the Indian Restaurant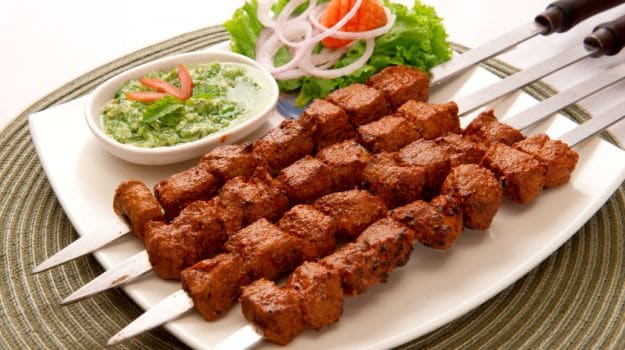 You can stay well within the limits, if you order sensibly. Stay away from heavy naans and other breads. The gravies are loaded with butter, and the portions, so large not deserving enough even for a marathon runner. Opt instead for tikkas and tandoori items (preferably not smothered in sauce or butter).

Your best bet -
Paneer Tikka/Mushroom Tikka
Kabab that are pan-fried
Tandoori Roti/Missi Roti
Tandoori Pomfret
Fish Tikka or pan-fried fish
Sabzi with tomato gravy
Stay clear of -
Deep-fried appetisers
Shahi Paneer /Butter Chicken (have a small portion if you are tempted).
At the Sushi Bar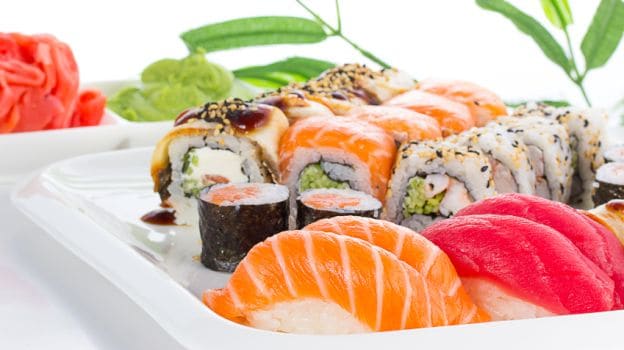 Japanese restaurants can be one of the healthiest options when dining out, if you know your way around a menu. Japanese foods tend to have a lot of salt, so avoid foods prepared in sauces (which are typically high in sodium). If you're hungry for traditional sushi rolls, opt for brown rice rolls or alternatively you can ask the rolls be prepared with less rice than usual.

Your best bet -
Edamame
Seaweed rolls
Sashimi (raw fish with no rice)
Fresh or steamed shellfish
Yakitori (grilled chicken, vegetables, shrimp or scallops)
Steamed green beans (ask for some sauces on the side)
Hot green teas, sake or the shochu

Stay clear of -
Foods that are baked or marinated with sauce (which tends to be very high on sugar and salt).
Deep-fried dishes such as tempura.

Always remember to eat right, there is no need for deprivation but a right balance and sensible choices can help you enjoy without getting in the way of your health regime.


About the Author: Shilpa Arora ND is a renowned Health Practitioner, Nutritionist and certified Macrobiotic Health Coach. She has to her credit Doctorate in Natural Medicine. She is currently based in Delhi NCR region, successfully running her Nutrition Studio with individual consultations, offering life style programs supported by the most up-to-date clinical research.


Disclaimer:

The opinions expressed within this article are the personal opinions of the author. NDTV is not responsible for the accuracy, completeness, suitability, or validity of any information on this article. All information is provided on an as-is basis. The information, facts or opinions appearing in the article do not reflect the views of NDTV and NDTV does not assume any responsibility or liability for the same.