Shrimp Recipes- Say seafood, and shrimps are probably the most popularly served ingredient on the table. Super easy to prepare, the soft flesh readily soaks in lip-smacking flavours of marinades, curries, spices or seasonings to create an immensely satisfying treat for your palate. And there are so many ways you can cook shrimps to amuse your tastebuds.
Shrimps are most often referred to interchangeably with prawns. Although they resemble each other in appearance, they belong to two different families within the same group known as Decapoda of Crustacea. Many people often differentiate the two as shrimps being the marine variant whereas prawns are the ones that reside in fresh water river beds. Another theory is that prawns are large sized (jumbo, tiger, etc) whereas shrimps are smaller.
In the markets, shrimps are available in the fresh as well as frozen packaged forms. De-shelling and cleaning them can be quite a task, and needs some experience. The cooking process is very crucial and if you don't check the clock, they can turn out to be overdone, chewy and dry. Expert Chefs say that six minutes is all you need to cook shrimps. Yes, seriously!
How do you like your shrimps? Sauteed, baked, grilled, steamed, batter fried or curried? There is no end to the many ways you can dish it out - from tossing them in salads and noodles to layering them in biryani and moussaka.
We present 11 delicious ways you can cook shrimps to make your mealtime more exciting -
Here is a recipe to create a mouth-watering shrimp Biryani. The shrimp is cooked in a spicy masala, and then layered with rice before keeping it on dum.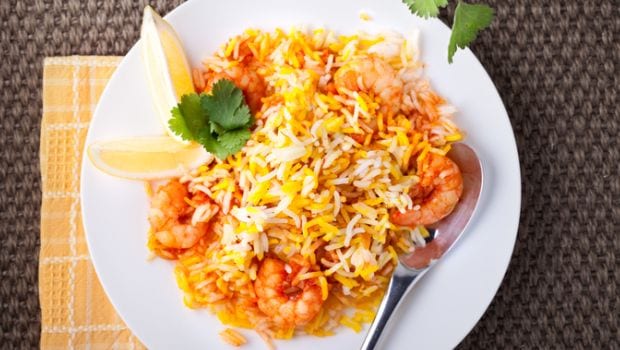 Who can ever say no to Biryani?
A traditional Greek dish with a delicious combination of eggplant, potatoes and cheese, but with a little twist in this recipe where shrimps are tossed in.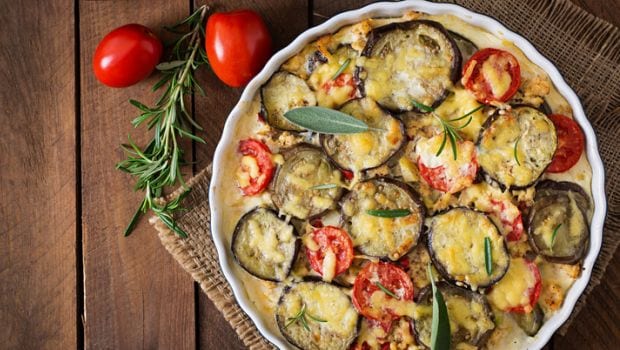 The traditional dish of Moussaka gets a makeover by tossing in some shrimps.
Marinated shrimps fried in a batter of flour, corn meal and cream. Crispy and crunchy! Perfect finger food snack to serve at parties along with a dip of your choice.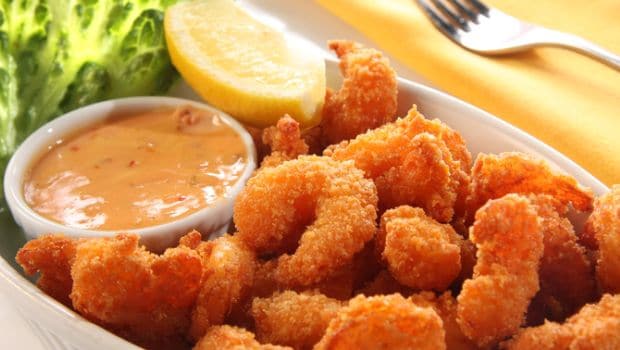 The buttery taste of avocado marries well with the kick of lemon juice while mango cools your mouth with its sweet taste. The shrimp gives the salad its texture and the punch of spice is just enough to make your taste buds tingle.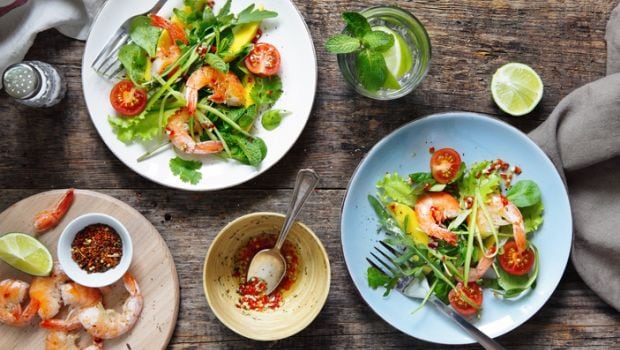 Have a bowl of this refreshing salad after a tiring day at work and it will charge you up instantly.
Stuffed with loads of vegetables and shrimps these cold spring rolls are best served with a chilly sauce and peanuts dip.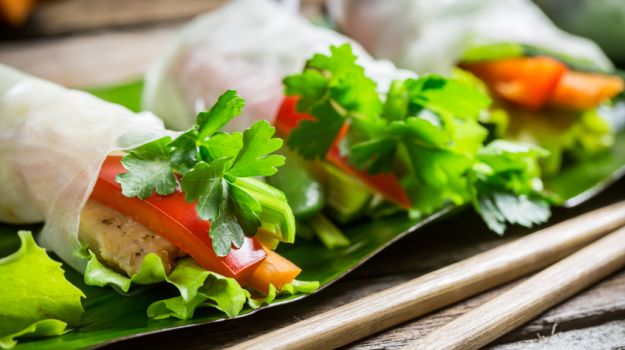 Packed with veggies and shrimp along with sweet and sour hoisin sauce.
Shrimps cooked in oriental flavors. Seasoned with parsley and lemon. Team it with quick stir-fried noodles. For the recipe, click here.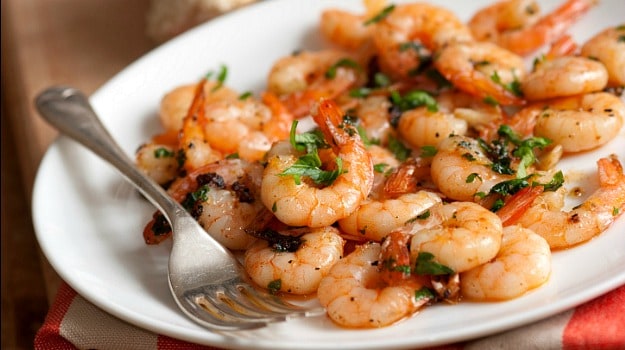 Perfect brunch option is right here!
A delicate and fiery Parsi curry that adds a funky twist to your usual dinner. Pair this with fried rice or even noodles for a whole and hearty meal.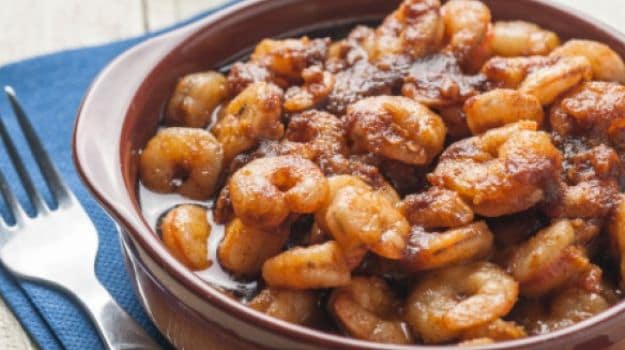 Curried shrimps.
The chef duo cooks a dish which they picked up from the city of Saigon, Vietnam. Ground pork and shrimp mixed with an array of spices, wrapped around a sugarcane stick, steamed and then pan fried. Served with a delicious honey chilli sauce.
'Khao Klukh Krapi' is a traditional Thai fried rice made with shrimp paste, garlic, lemon, prawns and cucumbers.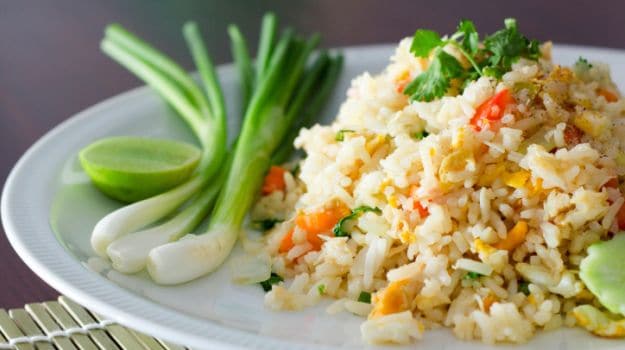 Rice with shrimp paste.
Lemony and zesty, Carib shrimp and clams is perfect for a light lunch meal. It is sure to leave your taste buds tingling!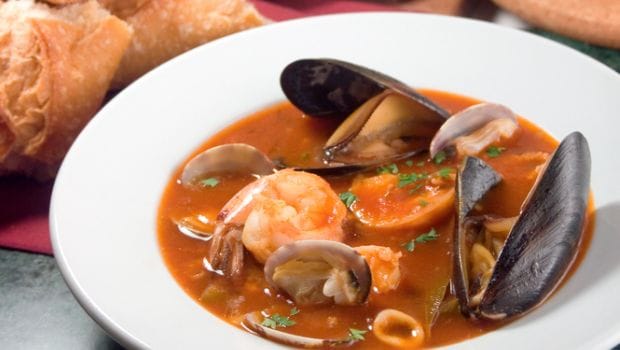 Shrimp and clam in lime sauce
A dish most popular in the Caribbean and on the coast of Latin America. Ceviche is a meal made from raw, fresh fish which has been cured with lemon or lime juices. Here is a delicious Ceviche recipe with a twist of shrimp.
A unique dish to experiment at home.