Chips Recipes: Crunchy, flavourful and simply delicious, chips are something that no one can resist biting on, one after another, once a pack is open. It is not just a comfort food but a snack to bond over. They come to rescue during those odd hour hunger pangs, and stand out to be perfect munchies for game or movie nights. From good old potato chips to South Indian favourite banana chips, there's no getting over chips anytime soon. But there's a catch, all of the market-bought chips packets are half-filled with just air and are highly processed. With people becoming more and more health conscious with their food choices, the trend to consume everything homemade is fast becoming a practice.


So put on your chef's hat, as we get your favourite chips recipes that you can easily prepare at home for your kids.
Here Are The 5 Best Chips Recipes To Prepare At Home:
Just four basic ingredients and a microwave would get you the most amazing homemade potato chips ever! Since these are baked, they are a healthier alternative to store-bought fried ones. Topped with chilli flakes, these are extremely flavourful, equally crunchy and irresistible.
(Also Read: 10 Creative Ways to Make Your Own Healthy Vegetable Chips)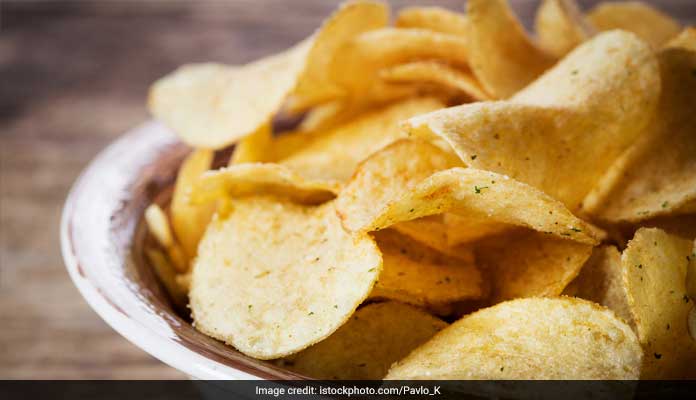 Chips Recipes: The master of snacks at every party can now be easily made at home.
Top these with oodles of cheese, sauces and veggies and you'll have a whole meal to yourself. Nachos are crispy, crunchy Mexican delights that have recently become a popular snack amongst the kids. Deep-fried to perfection, these homemade nachos are perfect to toss with tomato salsa and cheese to serve as a mouth-watering snack when guests come over.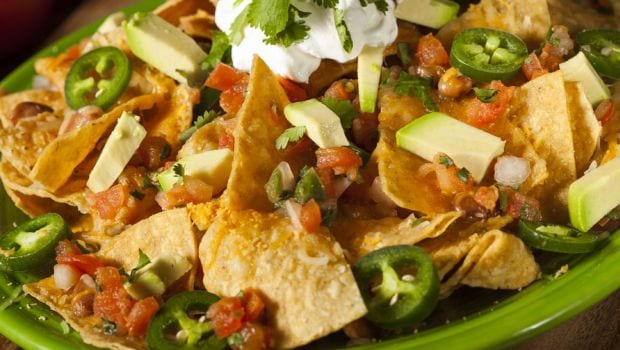 Chips Recipes: You can top these crisp nachos with cheddar cheese and jalapenos or serve it with some tangy tomato salsa.
India's most favourite snack, papads are local Indian chips that need no introduction. They are right there as an accompaniment across regional cuisines and also at various picnic spots as snacks. Delicate, light, disc-shaped wafers, papads can be both spiced as well as normal and can be made with different pulses and flours. It is a must-serve in traditional Indian thalis and is topped with chilies and pickles in regions of North India. Here is an easy masala papad recipe for you to prepare at home, topped with a flavourful mix of tomato, onion and lime.


(Also Read: Lip-Smacking Ways to Use Papad: From Masala Papad to Rolls and Chaats)
Chips Recipes: Crispy papads topped with spicy onion-tomato mixture is the perfect snack to munch on along with a hot cup of tea or coffee.
Banana chips are a bit dry, mostly salted and spiced snacks that are popular across India. Widely enjoyed in regions of South India, banana chips are locally known as nenthra-upperi' in Tamil Nadu. They are deep-fried in coconut oil and eaten as is!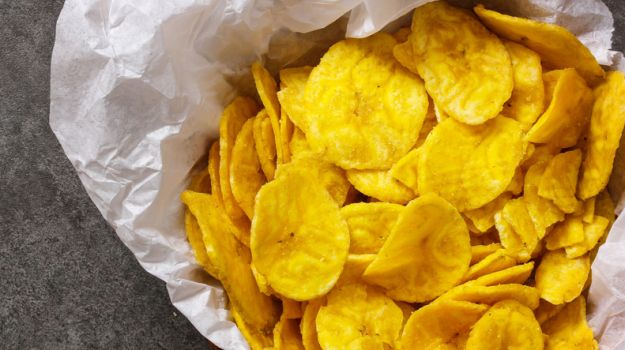 Chips Recipes: These banana chips fried in coconut oil are perfect to snack on while watching the rains.
A similar form of Banana chips specific to Kerala and without any chillies. Kerala neenthram chips are simply perfect to prepare at home and can be easily stored as well. They are served at Onam Sadhya in Kerala. You can also serve them as a tea-time snack when guests come over.
Chips Recipes: A crisp delicacy from Kerala. Plantain chips fried in coconut oil with a hint of turmeric.
Given the variety of chips recipe you can try at home, it is time to ditch the market-bought ones and expose your taste buds to these fresh, homemade chips at home.
About Aanchal MathurAanchal doesn't share food. A cake in her vicinity is sure to disappear in a record time of 10 seconds. Besides loading up on sugar, she loves bingeing on FRIENDS with a plate of momos. Most likely to find her soulmate on a food app.