The one ingredient that has always held the most important spot in our kitchen cupboard is
onions.
It is impossible to imagine cooking without it. Especially in Indian cuisine, where the making of almost every savoury dish starts with onions. Chop them into cubes, slice them thinly or make into a fine paste – it forms the basis of our
curries
, stir-fries,
biryanis
, fillings for
dosas, samosas,parathas
, you name it. Together with spices, it works to build flavour in each dish, which we eventually savour to our heart's content when it is served on our plate.But the use of onions doesn't just stop there. The famous
Chicken Tandoori
,
kebabs
and other grilled treats are always accompanied with slices of onions. It's tipped into
kachumber
, made into lip-smacking good
pakoras
, topped in
vada pao
,
golgappas
and
chaats
, and used in pickles, among numerous other preparations.
(Higher food costs probably pushed inflation up in March)
Because onions play such a crucial role in the Indian scenario, the current news of its price rise in the markets comes as a huge disappointment to many. But on the brighter side, it could also be a great opportunity to keep it aside for a while and try and explore other ingredients which can equally create as much magic in the kitchen.
(Robbers Eye Pricey Onion, Thefts in Mumbai and Nasik)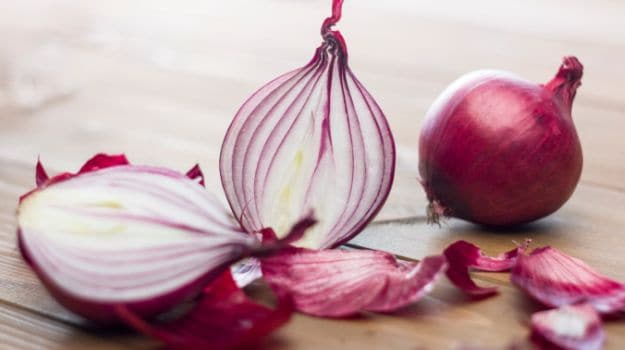 Cooking dishes without onions is not an impossible task nor is it a new concept in the Indian culinary landscape. Many cultures have been making numerous curries and
sabzis
without even a slightest bit of onion. A perfect case in point is Sattvik cuisine, where we have seen many professional and home chefs creating some delectable food without the use of onions and
garlic
.There are a plethora of ingredients which can be used to make the beloved Indian curries and
sabzis
. It all comes down to balancing flavours and you will be surprised to learn that there are so many delicious was to do so.Chef Irfan Pabaney of Mumbai's popular restaurant The Sassy Spoon says, "In an Indian household, onions are used extensively, especially to make the base of curries and to build up the volume. But there are other interesting ways you could achieve that. For example: playing around with garlic, ginger and coconut milk. I learned to make this fish curry from my mother using
coconut
milk
and
ginger
, and it is delicious. I also like to make a
masala
with roasted rice along with 13 other ingredients, which I use in cooking a chicken curry where the roasted rice works brilliantly as a thickening agent.""You could also fry some slivers of garlic and puree it with
yoghurt
and use it as a base for curries. The flavour of garlic is hard to resist," says Chef Pabaney.
(Onion Prices Rise Despite Imports from Afghanistan and Pakistan)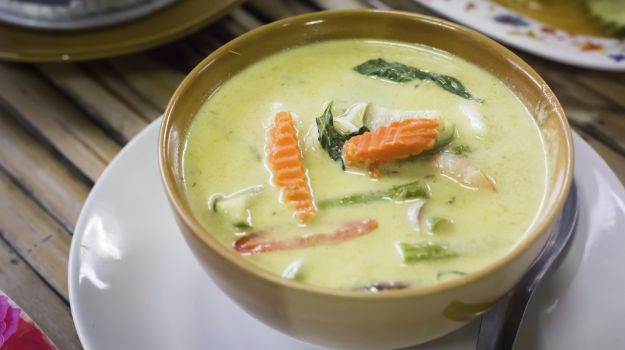 (10 New Mumbai Vends Sell Cheap Vegetables)
Popular food blogger Neha Mathur of Whisk Affairs says, "There are so many exciting spices and ingredients that you can experiment with that you actually won't miss onions after a while. For your curries, you can use yoghurt,
besan
and tomatoes. I like to make a paste with coconut, ginger, green chillies and garlic and use it as a base for curries. In
sabzi
, to add flavour and crunch, you can use grated coconut."Chef Manish Mehrotra of Delhi's award winning restaurant Indian Accent says, "You can cook all Indian dishes without onions. Mostly we use it to bulk up our gravies, but tomatoes can do an equally good job too. Or try using pastes made from nuts. To add crunch in your dry
sabzis
, you can use radish. It works well."Another way you can make your curries without onions is by using saunf powder. This is a trick I learned from my mother. It helps in building flavour and you can add in peanut paste for thickening the gravy.
(A Bihar Village That Has No Onion Crisis)
Delicious Recipes to Try at Home
Here are some simple recipes sans onion that you could try at home –
1. Rajma (No Onion, No Garlic)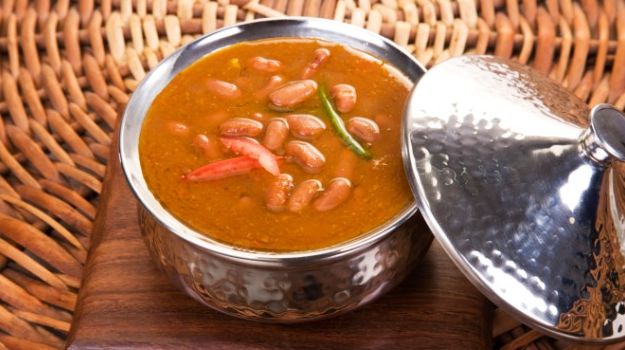 2. Makhmali Kofte
Vegetarian koftas in a rich gravy. Smooth and soft, these
koftas
are made with
khoya
, therefore are quite rich!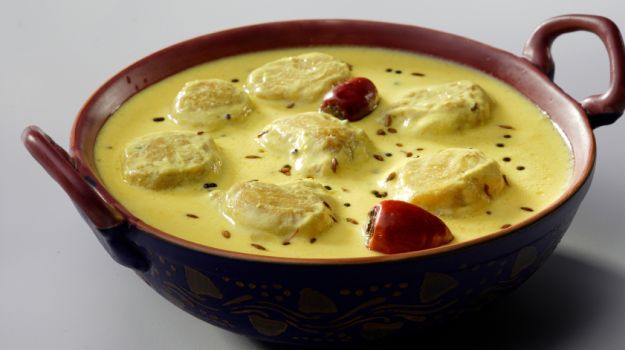 3. Masala Baby Potato Roast
Recipe by Neha Mathur of Whisk Affair
This simple recipe is a family favourite. The freshly ground spice mix coats the
potatoes
beautifully and gives them a lovely flavour.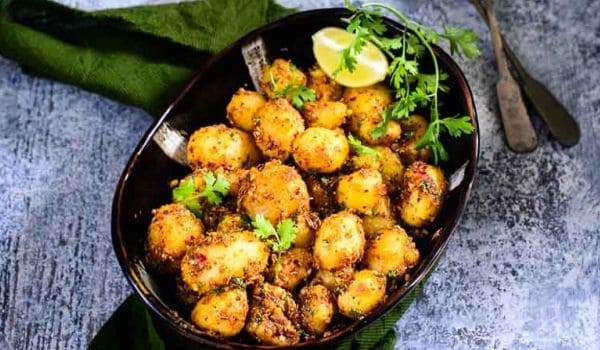 4. Kadai Paneer
Cottage cheese
(paneer) pieces cooked in thick gravy, retaining the aroma of the varied spices.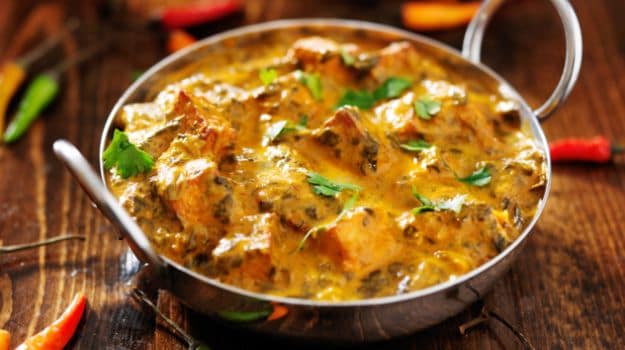 5. Khatta Meetha Baingan
Stir-fried brinjals delicately cooked in a lip-smacking mix of sweet and sour flavours.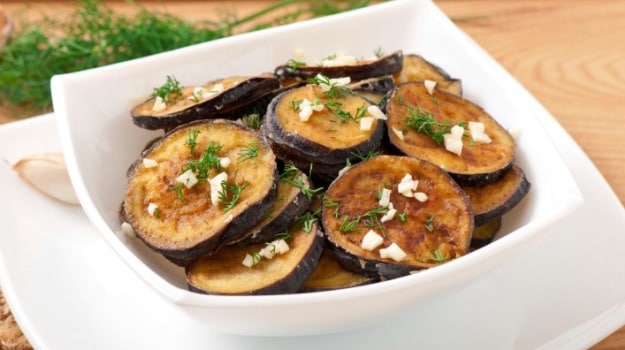 6. Mutton Yakhni
Succulent pieces of
mutton
are infused with
cardamom
,
cinnamon
,
bay leaves
and a host of other Kashmiri flavours and balanced out in a thick yogurt based gravy.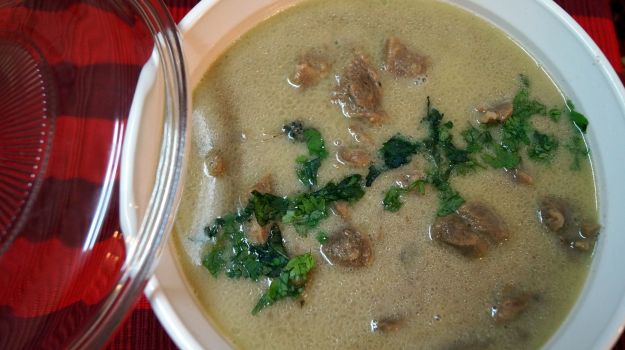 7. Sabut Matar ki Sabzi
Matar (
peas
) cooked tenderly in asafoetida,
cumin
seeds, mango powder and whole
red chilies
.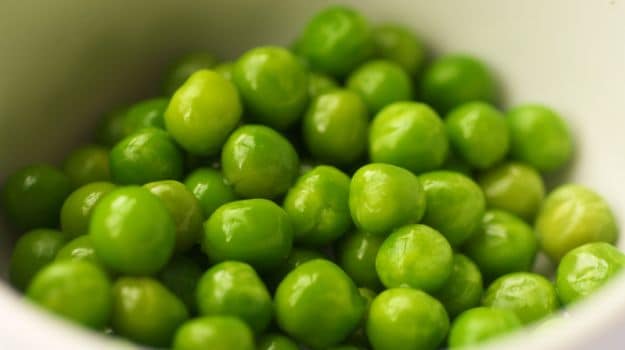 8. Vratwale Khatte Meethe Aloo
Potatoes cooked with the tang of lemon and
chillies
.