East Indian Foods: India is a country of rich heritage, diverse cultures and a host of regional cuisines that draw a large part of the world towards it. Right from the style of cooking to the ingredients used and even how the dish is served to how it is eaten, complete with accompaniments, can be vastly different in different regions. The bold and rustic North Indian dishes are highly in contrast with the subtle flavours of Gujarat or Maharashtra. While you will find highly satiating and heavy butter chicken in Punjab or lal maas in Rajasthan, going down South you won't be able to resist the comforting curd rice and idlis. While we all are in awe of North Indian and South Indian delicacies due to the common availability, there is a lesser talked-about regional cuisine that gives us a whole lot of mouth-watering delicacies which are simply irresistible- the East Indian cuisine.


The East Indian region comprises the states of West Bengal, Sikkim, Orissa, Bihar, Arunachal Pradesh, Meghalaya, Manipur, Nagaland, Mizoram, Tripura and Assam. The region is full of beautiful beaches as well as mountains. Cherrapunji, the city that records the highest rainfall, keeps the climate very pleasant in East India. Due to the climate, Eastern region of India grows a lot of rice and is home to green vegetables and fruits, thus giving us many exceptional recipes to try. The geography of Eastern India makes the cuisine bear a strong influence from Chinese and Mongolian cuisines that makes it all the more exciting.
Bengal's sweets, Assam's fish or Sikkim's momos are some of the many popular dishes that are loved and relished across boundaries. The eclectic flavours are a result of popular ingredients and spices like paanch phoran, mustard seeds and chillies that are most often used in curries and soups. Let us walk you through the most popular East Indian foods that you can prepare at home too!
Here are 9 Best East Indian Foods To Try At Home:
A special delicacy from Bihar, litti chokha is the perfect dish to represent the earthiness of the state. Litti is a ball of dough stuffed with sattu and roasted until cooked, dipped in desi ghee, while chokha is a blend of baingan (eggplant), tomatoes, potatoes and a myriad of spices. It is a healthy dish with cooling properties due to sattu, which would keep you energised throughout the day.
A traditional Bihari recipe, Litti Chokha is a delicious recipe that can be included in your lunch or dinner menu.
A sumptuous fish curry from the state of West Bengal, machher jhol is a staple in a Bengali household. Besides being nutritionally rich and packed with mouth-watering flavours, this fish curry is surprisingly easy to prepare at home. Just pick your choice of fish, marinate it in turmeric, deep-fry till perfect golden and simmer in the rich gravy of onion seeds, cinnamon, cloves, cardamom and bay leaf along with the ground spice paste. It is best served with cooked rice.
A household staple in every Bengali home, fish curry made in mustard oil.
The Indian sweet popular all across the world, Rasgulla or Roshogulla is a proud traditional Bengali dessert that can make all of us go weak in knees. Spongy and syrupy, rasgullas are paneer and chhena-based sweets that are prepared and served on various festivals and special occasions.


(Also Read: 10 Popular Bengali Sweets: Beyond Rasgulla and Sandesh)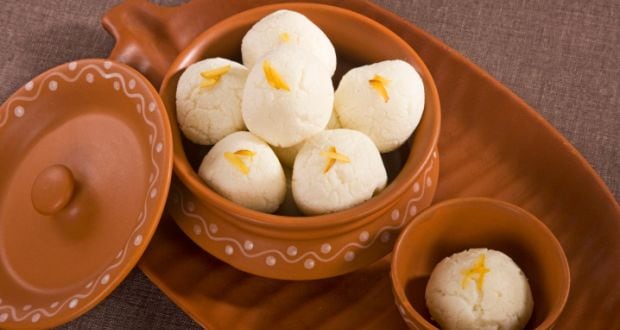 Soft and spongy balls made of fresh paneer and dipped in sugar syrup. You just cannot have only one!
A traditional recipe from Odisha, dalma is nutritionally rich with split chickpeas cooked along with raw papaya, potatoes and a host of masalas. It is a quick and easy recipe that you can serve in lunch along with cooked rice or roti.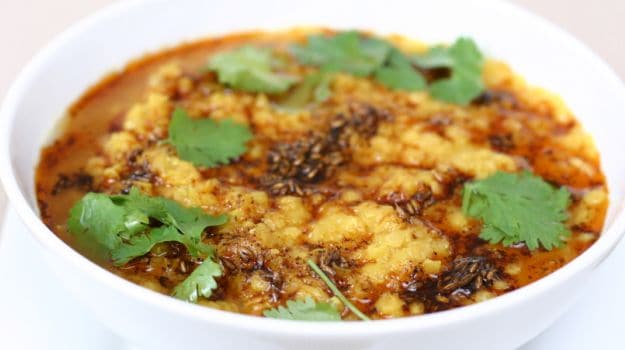 Dalma is a quick and easy lunch meal.
A delectable fish curry from the beautiful state of Assam. Rohu fish marinated in a tangy, spicy paste of fish masala, turmeric and mustard oil, fried and cooked in luscious gravy with marinated tomatoes and potatoes. Assamese fish curry is a hugely popular East Indian food that you can now prepare at home with this easy recipe.
A lip smacking fish curry with the flavours of mustard and marinated potatoes and tomatoes.
Scrumptious dumplings stuffed with a variety of ground meat or vegetables, momos are a delight from Sikkim that are immensely loved by kids and adults alike. So much so that there are a huge variety of momos available all across; from fried, tandoori to chocolate and cheese, you can never have enough of these.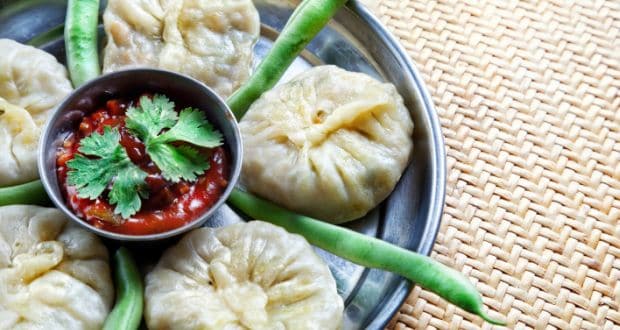 Make these momos from scratch and pack with chicken, veggies, soya, paneer or whatever your heart fancies!
Another comfort food from the North East that we can never get enough of, thukpa is a soupy dish which is extremely satiating and nutritious. It is a staple in the whole of North east, Bhutan and Tibet, from where it actually came. Prepared with flat noodles along with meat or the choice of vegetables, thukpa is a great dish to savour during the freezing winter chill. Here is a mutton thukpa recipe with dried cheese, pepper and coriander seasoning.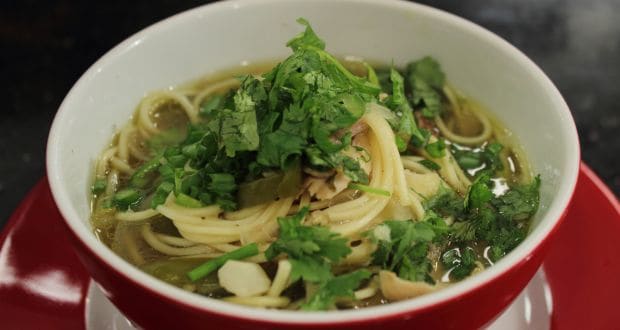 Quick and easy to make at home, Thukpa is an amazing option to cook for a light and fuss free meal.
An all time favorite east- Indian dessert, rasmalai is a delectable Bengali dessert, freshly made with chhena balls and soaked in malai. A must try at home during the festive season.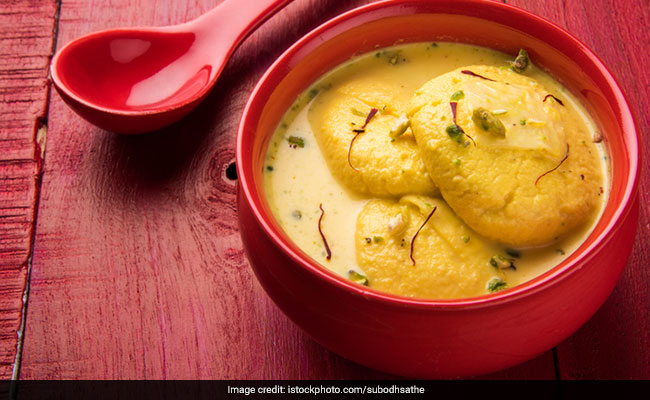 A delicious, full of flavour snack to relish when hunger pangs trike, Manipur Kelli Chana is replete with the goodness of chickpeas too.
Move over the usual dishes and try these authentic East Indian foods at home for your next meal to impress your family and friends! Let us know which recipe you liked the best in the comments section.
About Aanchal MathurAanchal doesn't share food. A cake in her vicinity is sure to disappear in a record time of 10 seconds. Besides loading up on sugar, she loves bingeing on FRIENDS with a plate of momos. Most likely to find her soulmate on a food app.