As a kid I was a lover of all
desi
snacks and decadent traditional
desserts
. Khoya-made sweets used to be my weakness. However, I was well-trained by my mom to not ask for more than two pieces of melt-in-your-mouth khoya barfi at a time. I found comfort in simple khoya barfis,
halwas
and
pedas
over other meticulously made, fancier
mithai
. And don't judge me when I tell you that my birthdays never saw
dark chocolate
cakes or fondant laced customized bakes but a big a box of kaju katli – a quarter of which would be enjoyed by my family and rest all was distributed among friends, family and underprivileged kids.Our relationship was queer. I was almost in the awe of its ambrosial flavour and thought that it needed to be earned rather than just had. Every day I saw my mom place two milky roundels of
peda
in her
puja thali
as an offering to the Gods. One was supposed to have it only after the
bhog
was done – and that is how I began to revere those tiny packets of sweetness. To me, they were literally the food of the Gods!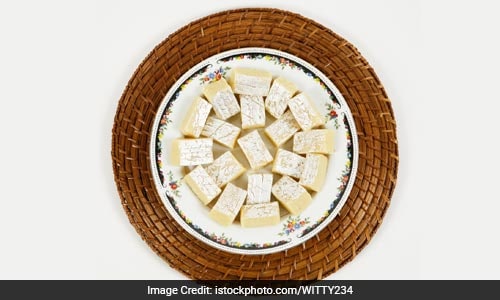 With time, the veil of ignorance gave way but my love for those simple treats grew greater. Then I moved out of my small town and my favourites stopped being a part of my everyday meals. Now, I waited for the festive season to kick-in to satiate my cravings. The memories of mom-made khoya barfis or the ones that my father and I would savour at the iconic Jagram Sweets Shop in Allahabad lingered on – to an extent that my palate would disapprove of any other variant that I ate in Delhi.
Khoya is a magic ingredient. Apart from being an active part of most traditional Indian desserts, it is used in many savoury preparations too. You can easily buy khoya from a nearby market but why not just make it in the comfort of your kitchen?
How to Make Khoya from Scratch
All you need is full cream
milk
and a
kadhai
(wok). Bring the milk to a boil and let it simmer on low flame. Keep stirring. Milk will eventually thicken and start collecting into a solid mass. Voila, you're done.Khoya is extensively used in making a wide variety of dishes across India as well as neighbouring countries like Nepal, Bangladesh, Sri Lanka and Pakistan. If you have mastered the art of making khoya at home, it is about time we took your culinary skills a notch higher and test the waters. I have a list of my all-time khoya desserts that are easy to make and dreamy on the palate. You can also share with us some of your scrummy khoya treats. Leave your recipes with us in the comment box below. Enjoy!
1. Khoye Ki Barfi
Recipe by Chef Niru Gupta
The all-time favourite khoya barfi take just about 30 to prepare. For recipe, click
here
.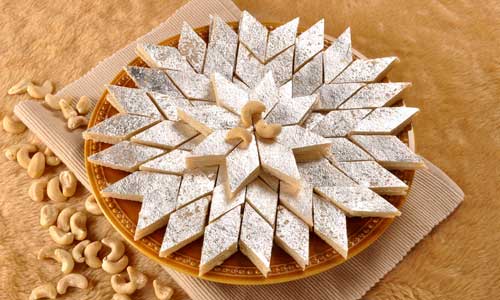 2. Peda
Recipe by Niru Gupta
Three simple ingredients go into making this old favourite of Uttar Pradesh. Want the recipe? Click
here
.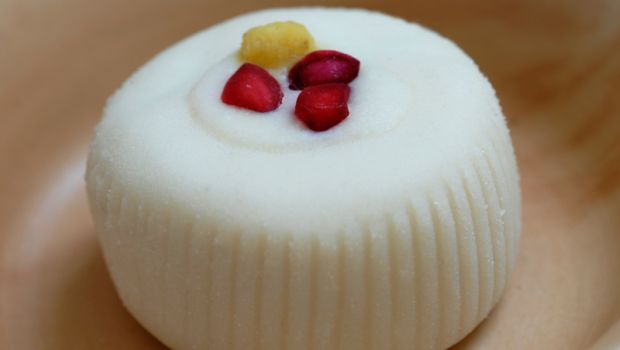 3. Mawa Cake
Recipe by Chef Niru Gupta
This melt-in-your-mouth, Rajasthani dessert is a must try. Find the recipe
here
.
4. Gulab Jamun
Recipe by Chef Aditya Bal
The great Indian dessert that needs no introduction.For recipe, click
here
.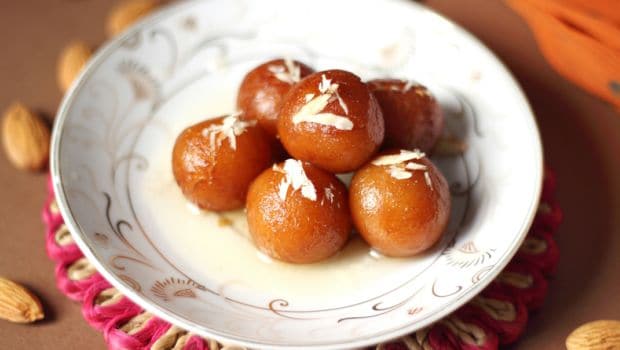 5. Gujjiya
Recipe by Chef Niru Gupta
This one is a hit during Holi festivities and a delightful treat all-round the year. See the recipe by clicking
here
.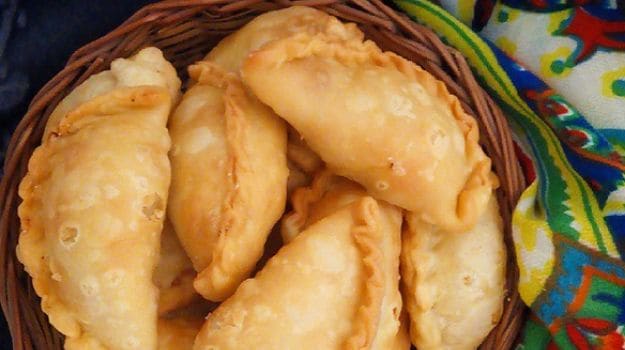 Image Credits: Instagram/sands1511