1. How do you define Contemporary Pan-Asian Cuisine?
Cooking today has no boundaries. The strongest essence of food has brought the world together. Asia, being one of the largest and oldest populated continents, has introduced some finest ingredients to the world. If one can marry those ingredients with different cooking techniques, the result is a fine Contemporary Pan-Asian Cuisine.
2. Indian diners have come a long way from Manchurian and Hakka Noodles, becoming eager to try other cuisines such as Japanese, Thai, Korean, etc. How has Guppy by ai tried to catch their interest?
I will sayBIG TIME. It's always a pleasure to see guests not only knowing their sushi right, but also the difference between a good and a better one. At Guppy the constant endeavour is to promote culture and cuisine through various platforms and we have stood fair in doing so.
3. How did the Guppy by ai story start and what made you do so?
Ai (of Guppy by ai) was initiated eight years ago at MGF mall in Saket district centre as a fun contemporary restaurant which was relocated and rebranded as Guppy in 2013 in Lodi Colony.
4. Tell us a little more about the restaurant and the menu
It's a fun, quirky, chic restaurant, serving contemporary Asian /Japanese food. The menu comprises bold flavours from the east, and the menu keeps changing with every season.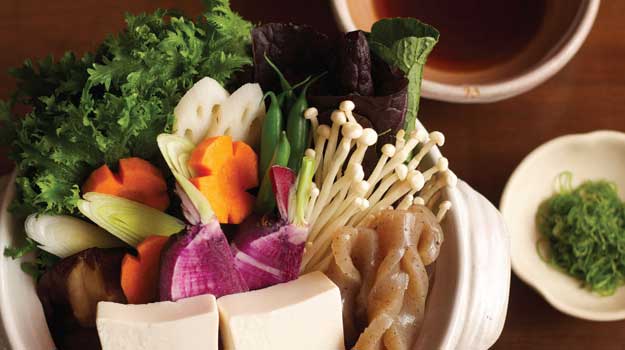 5. What's in your mind when you have your Chefs hat on?
Guests' satisfaction!6. What's the most popular dish at Guppy by ai?
Honey Soy Glazed Pork Belly, Miso Cod, and Chashu Ramen to name a few.
7. What's the trick to making the perfect ramen?
Keep the noodle right, wavy and tight, and the soup bold and hot. Toppings of your choice and the egg - always semi boiled.
8. We hear you host sushi making classes occasionally. How does one go about it?
The classes comprise of a group of upto 14 people. Just choose your slot, either from 10am to 12pm or 4pm to 6pm. What we ensure is a two-hour fun filled interactive session of sushi knowhow, building and rolling, how to make a bowl of miso soup and a certificate in bonus!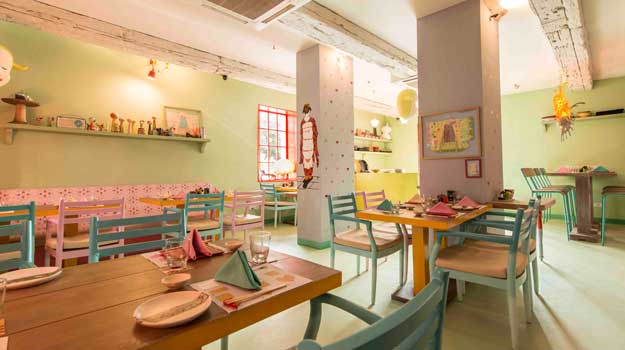 Quirky interiors at Guppy by ai
9. Tips you would share with someone trying to make sushi at home?
Handle your rice well.
10. Udon or Soba, what's your favourite pick?
To cook, its always buckwheat (soba).
11. 3 ingredients that one should have in their store cupboard for Asian cooking.
Shiitake (dried), Soy Sauce, and Nam Pla (fish sauce).
12. What's the toughest dish to master in Pan Asian cuisine?
Hand-made noodles (ramen ,udon, lamen).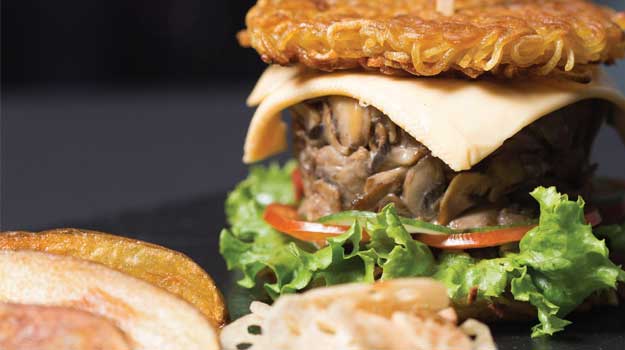 13. What's new at Guppy by ai?
(Karaknath) Black chicken Nabe (hot pot).
14. Food to you is...
.From basic necessity to the centre of any celebration.
15. How did your food journey start?
In 1996, upon joining a hotel management college in Bangalore. My first interaction with food (outside college) was at Taj Hotel, and that's how the journey started.
16. 3 ingredients that you cannot do without
Garlic, soy and shiitake.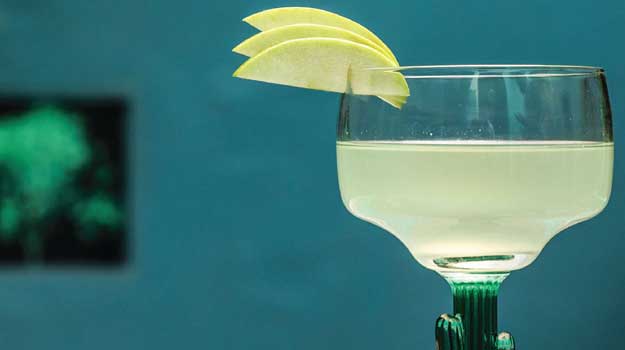 17. Current ingredient obsession?
Black daikon, and black chicken.
18. The one dish you love to dig into when no one is watching you?
Anything with dark chocolate.
19. 3 Indian ingredients which you think are most underrated? What do you want to do with them to bring them to the spotlight?
Indian goose berry (Amla), black rice (from the Northeast-Manipur), and ridge gourd (turai).
Amla is loaded with goodness and can be used to make various delicious components of a dish - puree /coulee /marmalade/jam /dehydrated powder /dust. Black rice can replace white rice anyday. Rich in Iron, Vitamin E and loaded with antioxidants, its glutinous feature has helped us to introduce it as an option of sushi rice in Guppy. The ridge gourd on the other hand can be used like zucchini - stuffed, stir-fried or in tempura.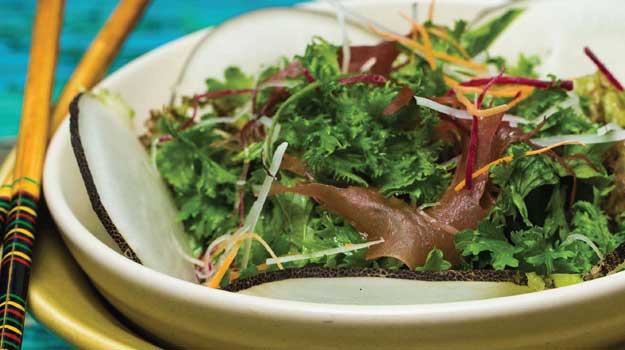 20. Most memorable experience in your career?
I had travelled to Australia in 2007, hoping to steal a few hours of interaction with Chef Tetsuya. Unfortunately, I was denied a chance to work with him since there were no vacancies. However, I got a chance to work at Ocean Room by Chef Raita Noda. One day he called me to ask if I would be interested to attend a day's session on modern contemporary food by Chef Tetsuya and I couldn't believe my luck. I was on cloud 9!
21. What's next in your plan?
Straight to the kitchen to start cooking.
22. A person you are extremely proud of serving a meal to?
My dad!
23. Your food philosophy?
Balanced diet, local produce, seasonal availability, and above all...freshness always!