Story Progress
Back to home
Austrian Dumplings Recipe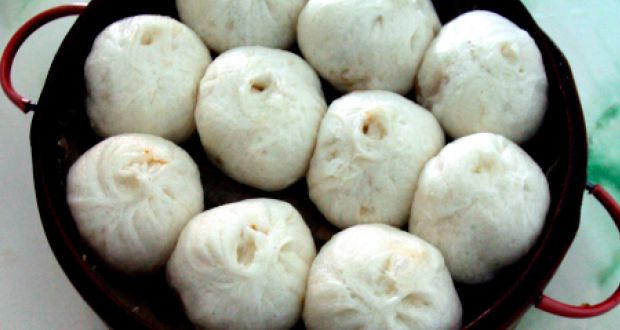 How to make Austrian Dumplings
Discover the Austrian rendition of this Asian recipe. With a paneer based dough and a low fat carrot based filling, these vegetarian dumplings are a healthy feast. This recipe was shared with us by the Austrian ambassadors husband, Mr. Peter Pretzel.

Ingredients of Austrian Dumplings
200 gm cottage cheese
1 Tbsp flour
1 Tbsp semolina
1 Tbsp couscous
Pinch of salt
Half cut lemon
100 gm carrots
1/2 inch ginger
10-12 raisins
1.
Take 200 gms of paneer and squeeze it/mash it. Add semolina, flour and couscous and a pinch of salt and mix it either by hand or with a mixture. The consistency of the dough will depend upon the moisture in the paneer. Higher the moisture, better the dough. You may also add a little lemon juice in case you like it to be a little sour. Once the dough is ready, keep it in the fridge for an hour.
2.
Rub a little flour on your hands and on your work surface to ensure that the dough does not stick to either.
3.
Take a ball of dough and flatten it. Fill it with the mixture made of carrots, ginger and raisins ground together in a bit of olive oil, and seal the dough back together with the filling inside.
4.
Rub the dumpling in a bit of flour to ensure that it does not stick.
5.
Once the uncooked dumplings are ready, drop them gently in soft boiling water (simmering water).
6.
When dropped in boiling water, they will instantly drown. Once cooked, they will float back up to the surface.
7.
Pull them out of the water and serve.
8.
They can also be rolled in breadcrumbs or flack seeds to add flavor.