10 Quick Recipes For Dinner From All Over The Globe
Aashna Ahuja , NDTV | Updated: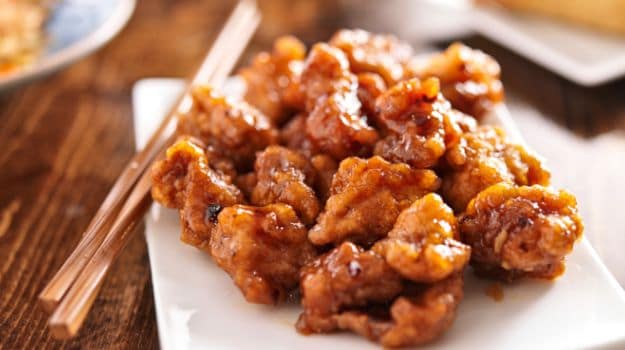 After a long and tiring day, the last thing you want to do is spend time toiling in the kitchen to rustle up dinner. But you come home to a family looking forward to an enjoyable meal with you, so what now? Let's face it, this is not a one-off situation. When you finally manage to get done with your numerous chores for the day, put down your email and unwind after a busy schedule, the daunting question suddenly strikes you – what's for dinner?

In most families, dinner is that time of the day when everyone sits together and shares the day's events over a hearty meal. Even though it's an important meal for the body before it goes into slumber, most of us opt for the most convenient (and not always the healthier) option – order in, or worst still, fill up on junk (especially those living on their own).

Is preparing weeknight dinners a Herculean task for you? Well, all you have to do is plan smart; have your basic ingredients at hand and choose recipes that are easy yet inviting at the same time.

(20 under 20 - Quick Dinner Recipes)

Scrumptiously Smart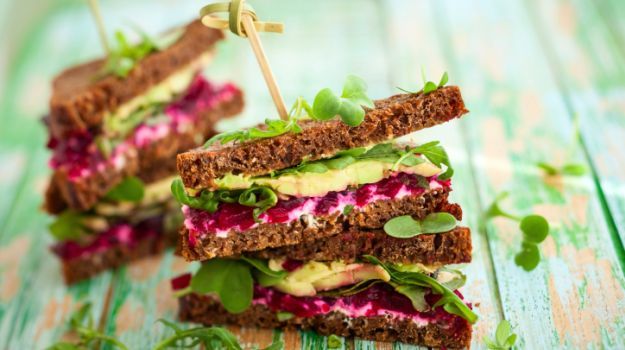 If you're pressed for time (and aren't you always), turn to our incredibly smart tips to rustle up delightful meals in a heartbeat –

1. You can set up nightly themes to get rid of the monotony such as Taco Tuesday, An Evening in Italy or Build Your Own Burger Night.

2. Tired of asking "what's for dinner?" Turn your fridge into a menu planner by listing down dinnertime meals.

3. "Look for recipes that use diced chicken cubes instead of bone-in dishes, since they require lesser time to cook", advises Head Chef Tara Joshi, Chatter House.

4. Take time out of your busy schedule and make a trip to the grocery store to keep your kitchen cupboards stocked.

5. Make breakfast for dinner. What's the best thing about eggs? High in protein and quickest to cook. Whip up an omelette or some scrambled eggs with sausages on the side, and you're good to go.

6. Nutritionist Anshul Jaibharat suggests, "Dinner doesn't have to be served hot. Cold meals like healthy salads and whole grain sandwiches take lesser time to prepare, add nutritional value."

7. Spend time over the weekend to plan your meals for the week to come, even mix things up a little and add new recipes to your repertoire.

8. Embrace your leftovers. Instead of just microwave-ing and serving, revamp them into something completely new.

9. Precook parts of the meal to save time during the week, like blanching greens or stewing tomato sauce.

10. Cooking Indian tonight? Dr. Shalini Singhal recommends, "Include lots of vegetables and protein such as pulses in your diet. If possible, wrap up dinner at least 2 hours before you sleep."

(10 Best Grilled Chicken Recipes)

The Weeknight Eats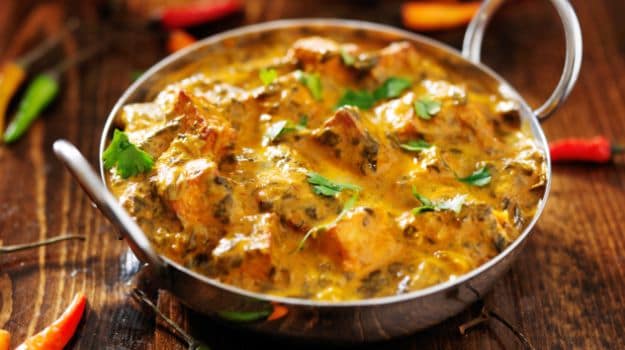 (10 Best Indian Dinner Recipes)

If you're tired of your usual go-tos, then ward off those hunger pangs after a busy day with our 10 best dinner recipes from all over the globe. We have something for everyone - from Chinese cuisine to Italian, and even Thai. Nosh on our American classics like crumb fried chicken, get healthy with a sizzling steak or spice things up a little with Burmese khao suey.

Brace yourself: These all-star dishes will actually have you looking forward to cooking, instead of dreading dinnertime. So make room on your daily bucket-list for these weeknight winners that will leave everyone craving some more. From mouth-watering pasta ideas to simple stir-fries, we've got you covered all week long. Stop contemplating and start cooking!

Chicken Steak
Recipe by Chef Niru Gupta

Fire up your grill! A healthy and hassle-free recipe that is versatile enough for a busy weeknight or last minute weekend get-together.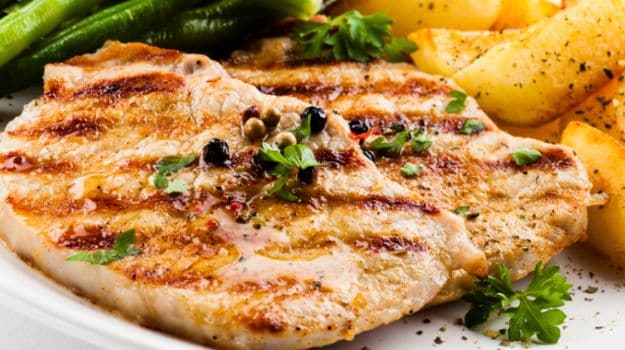 Pasta with Tomato Sauce
Recipe by Chef Anna Tasca Lanza

Serve this authentic Italian tomato and basil pasta with some garlic bread and create memorable family meals over a bowl full of happiness.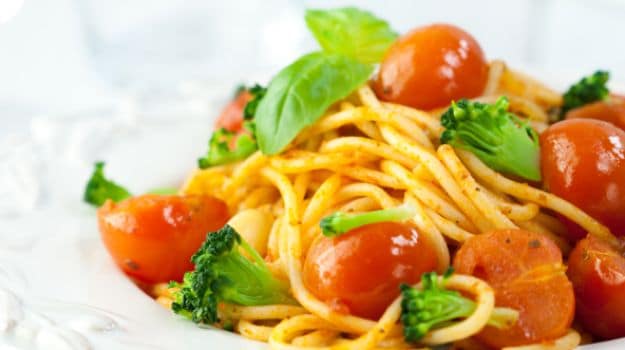 Vegetarian Khow Suey
Recipe by Chef Ajay Chopra

Garnish this one-pot meal with fried garlic and peanuts. With a generous squeeze of lime, you'll have this Burmese delicacy bursting with authentic flavours in no time.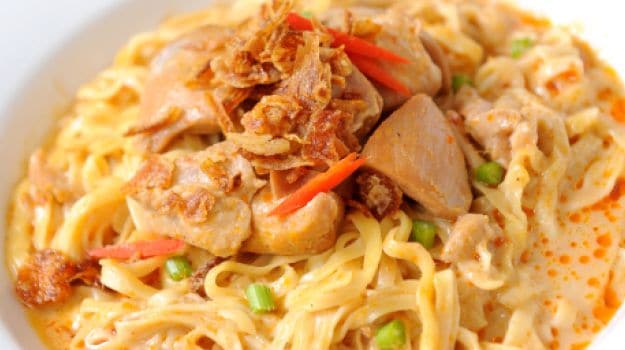 Garlic and Egg Fried Rice
Recipe by Chef Vicky Ratnani

Got 15 minutes to spare? Yes, that's all it takes to whip up this weeknight dinner superstar, a fantastic fried rice recipe that's just perfect.




Chinese Chicken Manchurian
Recipe by Chef Niru Gupta

A Chinese favourite, this sweet and spicy chicken preparation is sure to please your family. So skip the take-out and cook up a storm in your kitchen.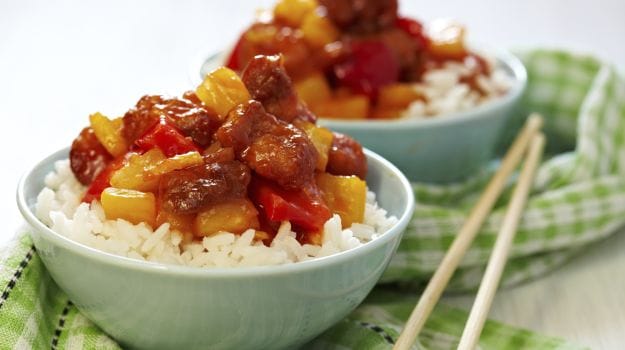 Low-Fat Pepper Chicken Dry
Recipe by Chef KJ

Looking for a low calorie meal that doesn't disappoint? This Andhra-style recipe is perfect for you and guaranteed to draw recipe requests.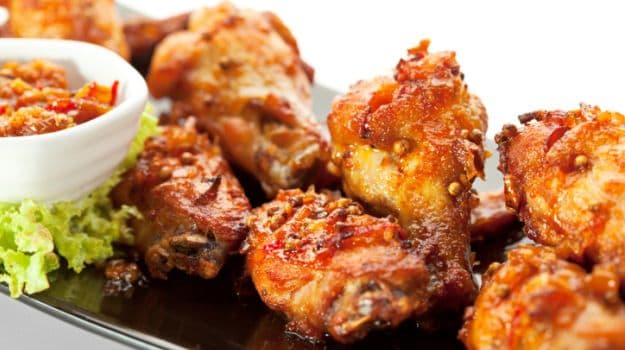 Spaghetti in Pesto Sauce
Recipe by Chef Nishtha Asrani

Looking for a meal in minutes? It doesn't get easier than this! Dig into some spaghetti over a bottle of vino and unwind.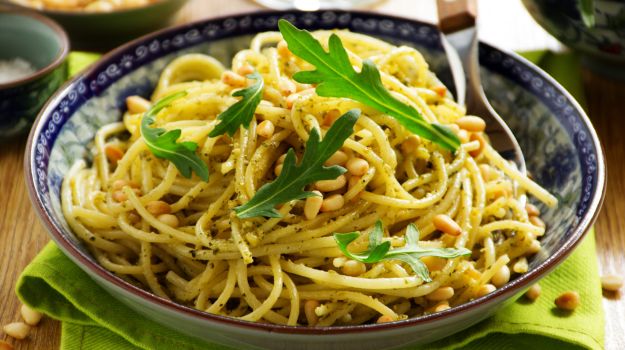 KFC Style Crumb Fried Chicken
Recipe by Chef Divya Burman

Who doesn't love fried chicken? Crunchy, crispy and absolutely delicious - make your own version of this American classic in the comfort of your home. Tip: Spruce it up with a zingy dip.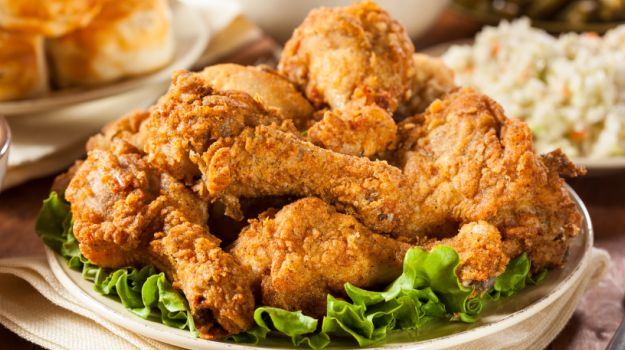 Ginger Garlic Chicken
Recipe by Chef Niru Gupta

Our mouths are watering just thinking of this perfectly cooked chicken in a tangy tomato sauce with a kick of garlic and ginger.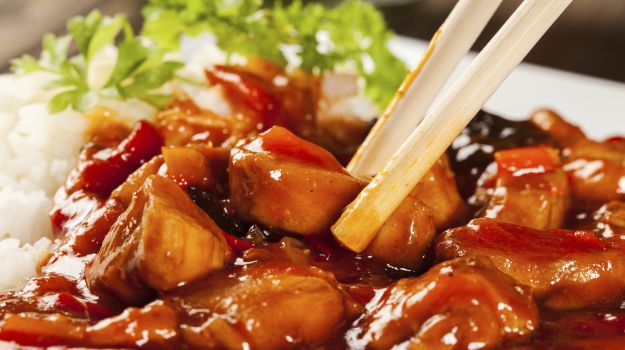 Thai Curry
Recipe by Chef Vicky Ratnani

Impress your guests with this delightful curry, cooked with coconut milk and loaded with greens. Spicy, simple and nothing short of spectacular!